Our Campus Chapel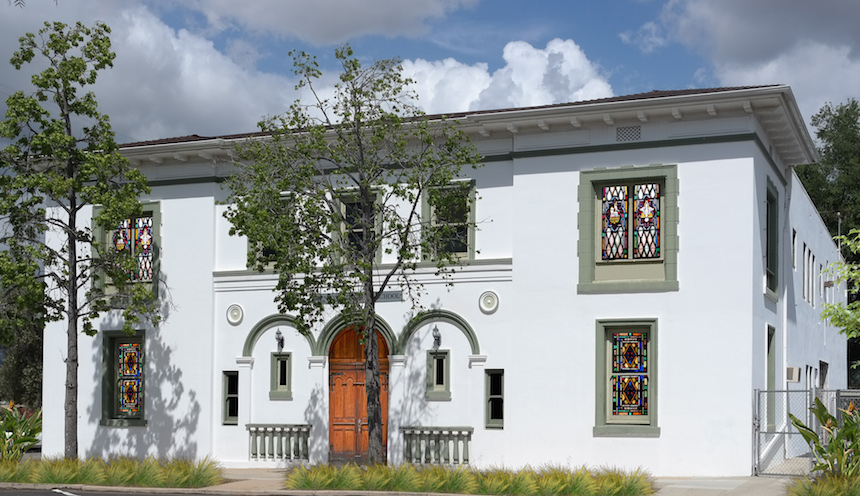 St. Teresa of Calcutta Chapel, simple yet beautiful - the most important building on campus. With persistent prayer, fearless determination and bold resolve - we can build a magnificent on-campus Chapel.
JPCatholic has purchased this historic building, which is contiguous with our campus, to house our chapel. Our goal is to pay-off the $200K of debt on the building by year-end 2018. Learn how to make your gift below.
The imposing 5,000 sq. ft. structure was built in 1925 in the Mediterranean Revival architectural style, which was popular in California in the 1920s and 1930s, and drew heavily on the style of Mediterranean palaces and seaside villas. The rectangular building features a large, symmetrical primary facade with stucco walls and a red tiled roof. Architect Louis Gill is considered 'one of the greatest architects in San Diego's past.' He was nephew and one-time business partner of Irving Gill, another famous San Diego architect.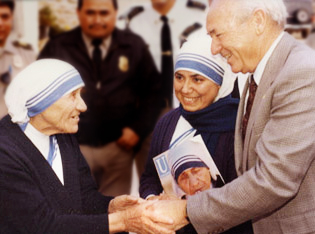 St. Teresa of Calcutta Chapel - named at the request of Terry & Barbara Caster, who were introduced to Mother Teresa in 1988. The Casters began supporting her Mexico ministry and together they built an orphanage and shelter for homeless in Tijuana.
The naming honors the Caster's extraordinarily generous gift to the University, which enabled us to acquire a large and critical piece of downtown Escondido real estate to house our Design, Fine Arts and Performing Arts studios, library, faculty offices and a courtyard.


Mail your Chapel gift via Personal Check
Please send your personal check, payable to 'John Paul the Great Catholic University', to:

John Paul the Great
Catholic University
220 W. Grand Ave
Escondido, CA 92025.
Talk in Person about Giving
For more details on making a gift for the Chapel, please call
Derry Connolly, President, at 858-653-6740 Ext 1501 or email him at DConnolly@JPCatholic.com.