Endow Great Faculty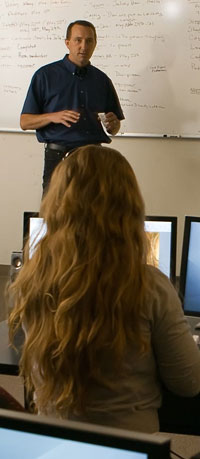 Faculty are critical to the JPCatholic experience.
Competition for the best faculty is intense. Help attract and keep bright young faculty at JPCatholic for decades to come with your generous endowment.
The University has been able to attract a remarkably gifted group of scholars and teachers - masters who have written the texts and created masterpieces. Our faculty has high expectations and push our students to great heights. Our distinguished faculty are Christ-centered, drawn to intellectual rigor, academic debate, interdisciplinary idea-sharing and many have national prestige.
JPCatholic's goals are audacious - to provide preeminent graduate and undergraduate education, to gain a national reputation as a first-tier Creative Arts and Business Innovation institution, to prepare graduates to address the critical needs of society and our Church. The goals are well within reach, given reasonable funding.
How can I help? Endowed a Chair and/or a new program
Provide the funds to attract a distinguished professor to lead an academic department and/or create a new degree program.
Endowed a Professor and/or a new area of emphasis
Provide the funds to attract a distinguished professor to join the faculty and/or create a new area of emphasis within an existing degree program.
New Programs + New Faculty = More Students
More Students → More Impact
If you feel called to connect your legacy with that of the University, please contact Derry Connolly, President at 858-653-6740 or email DConnolly@JPCatholic.com.
John Paul the Great Catholic University is a 501(c)(3) non-profit public charity organization.