JPCatholic 2025
After intense strategic planning and real estate acquisition,
our top strategic priorities for 2025 include:
RETHINKING the deep integration of culture impacting academic disciplines with the Catholic Intellectual Tradition.
REIMAGINING the contemporary Catholic Creative Arts University.
RENEWING society - impacting Culture for Christ.
Campus Expansion
The picture shows our planned campus expansion in historic downtown Escondido. The remodeled Johnson buildings will accommodate our significant growth in students and academic programs. Developing our Chapel and this academic space are our top priorities. Our campus is across the street from the California Center for the Arts with its 1,500-seat concert hall, a 400-seat theater, and a full-service conference center.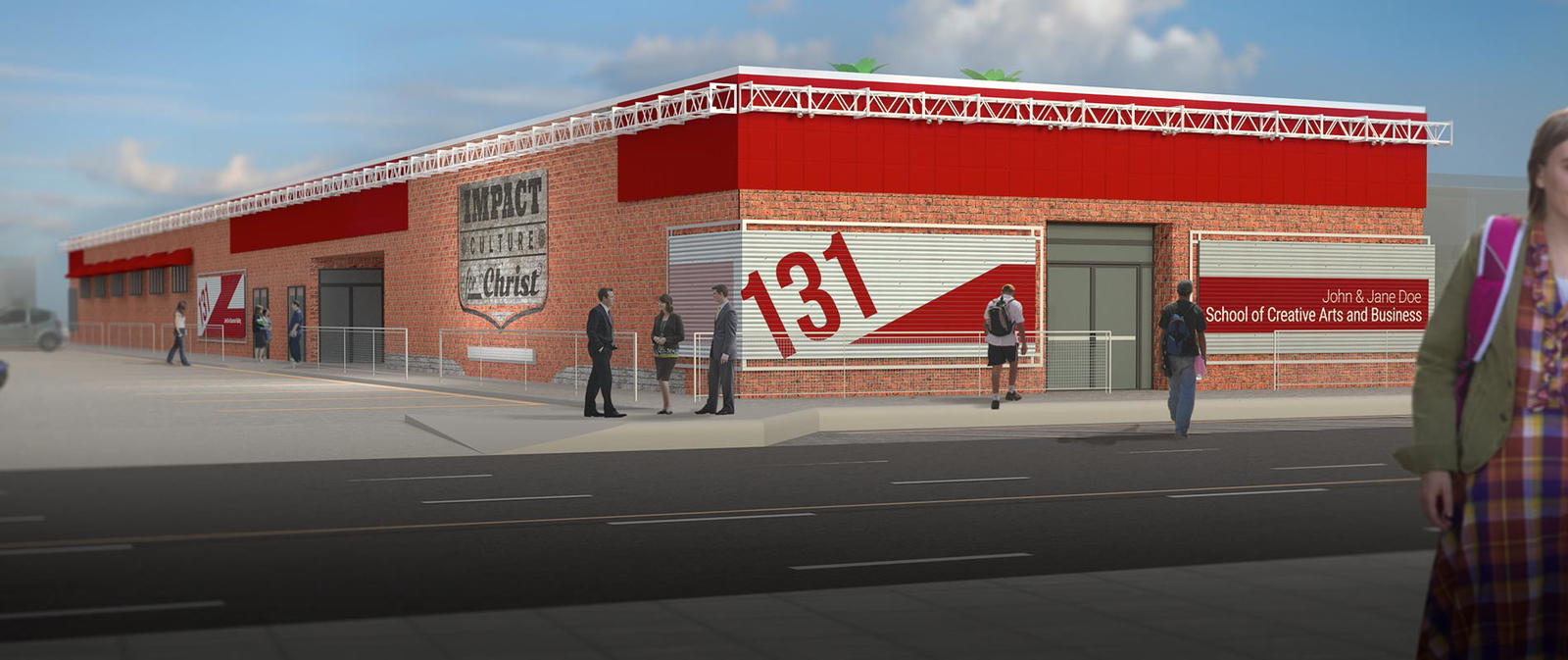 Creative Arts & Business Academic Building (2019)
This academic building will provide a large and more beautiful home for our flagship Creative Arts programs, including our new Design program and our expanding Acting program. It will house a state-of-the-art design and fine arts complex, with multiple creative production labs and a theatre performance space, a screening theatre, and workshops. It will also house a library, and faculty and staff offices. There will be a central courtyard for social gatherings.
Your Opportunity to Name
Consider naming the building or one of its labs, the library or a classrooms - contact Dr. Connolly or Brian Douglass at 858-653-6740.
Consider funding our Chapel - you may give online.
St. Teresa of Calcutta Chapel (2020)
A dedicated chapel is our student's top wish - a sacred space for daily Mass and a place where they can encounter and praise Jesus in the Eucharist. It will seat 300.
Chapel Architecture
The prominent 5,000 sq. ft. structure was built in 1925 in the Mediterranean Revival architectural style, which was popular in the 1920s, and drew heavily on the style of Mediterranean palaces and villas. The building features a large, symmetrical primary facade with a red tiled roof. Louis Gill is considered 'one of the greatest architects in San Diego's past.'
Student Formation and Scholarships Priorities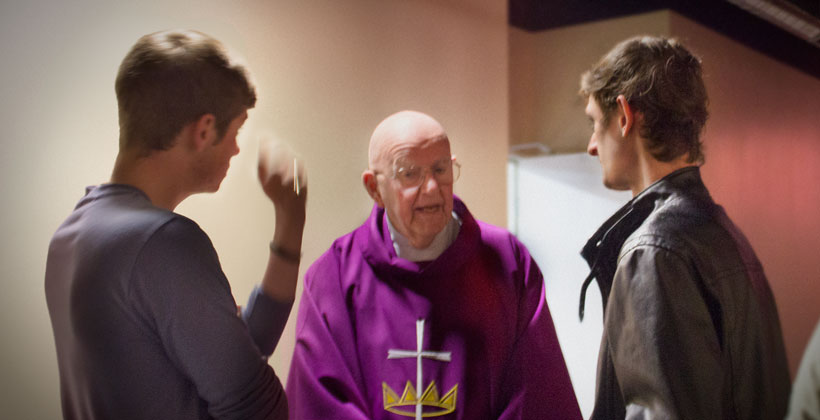 Student Formation
Our formation process and campus culture challenges students to discover who Jesus is, encourages them to seek to encounter Him, and helps them discern how they are called to serve Him in their future careers. Students are challenged to think and make decisions about their community, world and future - informed and guided by the light of Christ.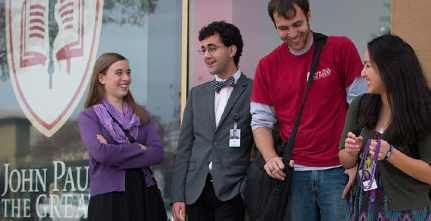 Student Scholarships
Scholarships are our largest and most critical need. Almost 90% of our students receive institutional aid, which is provided by benefactors such as you. Scholarships are key to bridging the gap between the student's expenses and financial aid, and are often the deciding factor on whether a student attends. All students on scholarship must maintain a minimum GPA.
Academic Program Priorities - Creative Arts Expansion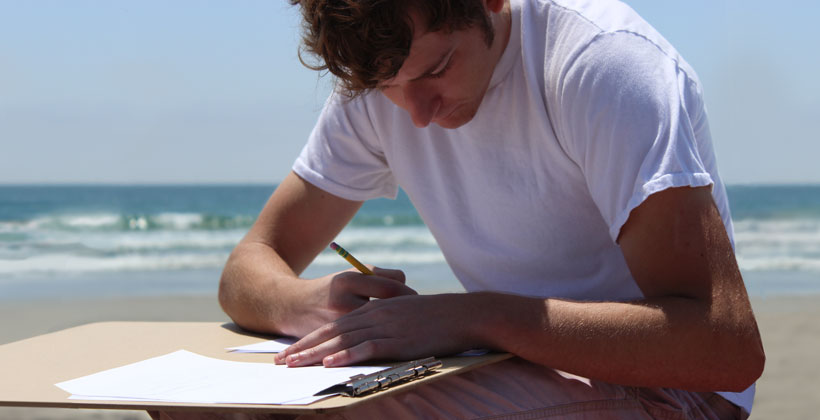 Expanding our School for the Creative Arts and Business Innovation
We have developed a strong competitive position in the Cinematic Arts and Business. We are broadening our focus to establish a transformational School for the Creative Arts and Business Innovation. The School will inspire creativity, innovation, conceptual and entrepreneurial thinking in a collaborative environment at the intersections of disciplines which constitute the Creative Arts, Design, Fashion, and Business.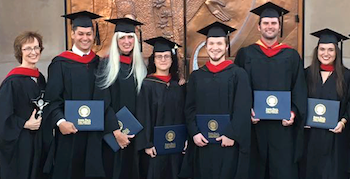 Your Opportunity to Name
Consider a gift to name a scholarship, a program or a building - contact Dr. Connolly at 858-653-6740
Your Opportunity to Give
Consider a gift to help attract and retain top students and faculty - you may give your gift online.
" Exploring Truth, Goodness and Beauty in our contemporary Creative Arts demands a Catholic University focussed on cultivating the imagination and nurturing the creativity of its students - both are critical in the formation of graduates ready to Impact Culture for Christ."
– Dr. Derry Connolly // Founding President