Fidelity
John Paul the Great Catholic University seeks to create a spiritually stimulating campus environment where students learn about Jesus Christ based on sacred Scripture, sacred Tradition, and the Catholic Church's magisterium (teaching authority). There is a strong emphasis on traditional and time-enduring spiritual, moral, and social values.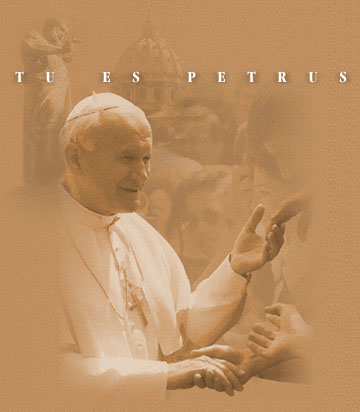 All faculty involved with the teaching of the Catholic faith require a mandatum from the Bishop of San Diego. The mandatum documents the professor's commitment and responsibility to teach authentic Catholic doctrine and to refrain from putting forth as Catholic teaching anything contrary to the Church's magisterium.
JPCatholic seeks to effect significant societal change by producing leaders committed to the application of Christ's principles in the marketplace and in the workplace. JPCatholic seeks to graduate leaders who will passionately implement ethical business and employment practices. Graduates must strive to create workplaces that embody the principles of Jesus Christ in their interactions with all the publics of the enterprise - employees, customers, investors, suppliers, and community.
John Paul the Great Catholic University intentionally seeks to avoid causing controversy and confusion among its students in matters of faith. JPCatholic seeks to shape and form solid Catholic leaders and innovators poised to put into action the teachings of Jesus Christ, and not to become agitators for change on matters of doctrine.
All teaching faculty commit to harmony with Catholic Church teachings (the pope and bishops) in speech and action. Faculty, staff, students or volunteers who knowingly in public speech or actions take positions against the Catholic Church compromise their relationship with JP Catholic. JPCatholic expects all trustees, faculty and staff to celebrate the positive spiritual and entrepreneurial components of its mission and to eschew betraying or obstructing what the institution is striving to build. Students, faculty and staff come from all faiths, and the university has as a fundamental belief of mutual respect for diverse beliefs.
JPCatholic fully supports a policy of non-discrimination. No person will, on the basis of race, color, religion, sex, national or ethnic origin, age, handicap, or disability be excluded from participation in, be denied the benefits of, or be subjected to discrimination in any JPCatholic activities.