San Diego County
Business Climate and Networking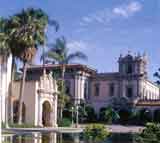 JPCatholic is situated in one of the most dynamic business communities in the world. As a student here in the San Diego region, you will have the opportunity to tap into San Diego's entrepreneurial ecosystem and participate in professional networking events.
San Diego County combines an innovative spirit with exemplary cultural amenities and a perfect climate into the ideal locale for education about business. The county covers 4,621 square miles (about the size of Connecticut) - in the southwestern-most county of the continental United States with Mexico to the south and a beautiful coastline to the west. San Diego County encompasses 18 incorporated cities and is home to 3 million people. It is the third most populous county in California.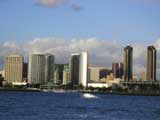 The San Diego region has a diverse and vibrant economy. It has emerged as a national leader in the new, knowledge-based economy. The region's strong entrepreneurial spirit and high concentration of intellectual capital have fueled the growth of several technology industry clusters. Leading collaborative efforts to bring innovation to market are centered around the world-class institutions like the University of California, San Diego; The Scripps Research Institute; the Salk Institute for Biological Studies; and the Burnham Institute.
The San Diego region has the most diversified high-tech economy in the nation, with hundreds of biotech, communications, software, Internet and information technology companies.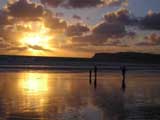 San Diego is home to Connect, the MIT Enterprise Forum, San Diego Venture Group - all excellent venues to expand your network beyond the University community. From these experiences, you will meet successful entrepreneurs and be connected into the prolific San Diego region's network of angel investment and venture capital.
In July 2006, Money magazine ranked San Diego as the 5th best big U.S. city in which to live, based on its strong economy, excellent educational institutions, year-round balmy weather, and wonderful lifestyle.
Escondido, established in 1888, has a rich past preserved in the historic homes of Old Escondido and a thriving historic downtown area. Situated in a long valley in the coastal mountains of Southern California, Escondido, which means 'hidden' in Spanish, is about 18 miles inland, 100 miles south of Los Angeles, and 30 miles northeast of San Diego. Surrounded by avocado and citrus groves, Escondido is a diverse, vibrant community with just the right mix of small town friendliness and big-city buzz.
Source: San Diego Regional EDC