Graduation 2016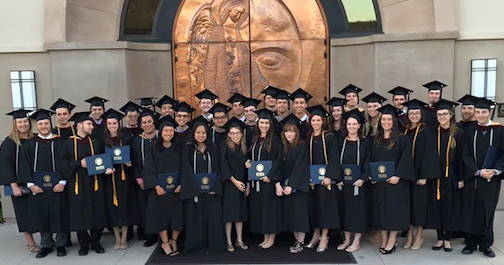 John Paul the Great Catholic University held its 8th annual commencement on Friday, September 2, 2016 at Our Lady of Mount Carmel parish church in San Diego. Degrees awarded included: Undergraduate BS in Communications Media and Business; MBA in Film Producing; and MA in Biblical Theology.
Mass Celebrant: Fr. Anthony Saroki, Pastor with Fr. Donald Timone as concelebrant

Master of Ceremonies: Prof. John Kincaid

Speakers included:
Welcome: Dr Derry Connolly, President
Faculty Charge: Prof Chris Riley, Professor of Screenwriting
Undergraduate speaker: Erin Pierce
MBA speaker: Tyler Carlos
MA speaker: Heather Fasnacht
Awards:
Valedictorian: Josh Reznicek
The Founders' Award for Impacting Culture: Alex Lash
The Business Acumen Award: John Rockwell
The Artistic Visionary Award: Stephen Cunningham
The MBA Entrepreneurial Award: Gabriela Montequin
The MA Scholarship Award: Barbara Mueller
MBA in Film Producing Class of 2016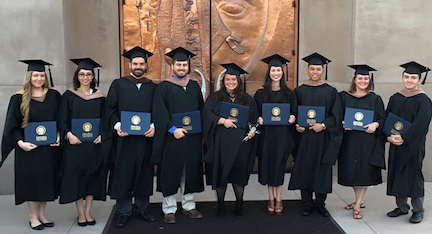 MA in Biblical Theology Class of 2016, including Prof. Michael Barber, Chief Academic Officer.