JPCatholic News Center - Older News
10.21.2012
Pillars of Catholicism series - gift to the Church
The Pillars of Catholicism online lecture series is a gift to the Church in this 'Year of Faith'. It is an engaging way for Catholics to respond to the Holy Father's challenge to study the Catechism of the Catholic Church during this special year, which marks the 50th anniversary of Vatican II. The free course, created by students, features in-depth faculty lecture videos, study guides, and quizzes. Visit 'Pillars' on Facebook.
10.27.2012
Wes Fach - Founding Trustee dies
Wes Fach, a founding trustee of JP Catholic University died Saturday afternoon, October 27 after a tough battle with cancer. He was surrounded by his family and grandchildren. Wes gave generously of his time, talent and treasure to the University and to many other causes including Marriage Encounter. Read more about Wes..
On October 22, the anniversary of his being installed as Pope, the Catholic Church around the world celebrates the feast day of Blessed John Paul II. In thanks to God and in honor of his legacy, please consider a symbolic donation of $26.55 (for his 26 years and 5.5 month papacy) to our Student Scholarship Fund. Click here to view our appeal video and to donate online.
9.12.2012
WASC Approval for New Degree Level
Following a Structural Change review, JP Catholic, which is in the 'Candidacy' stage of its accreditation process, has been granted final approval by WASC for its MA degree in Biblical Theology (first Master's degree program, and thus a new degree level) and MBA degree in Film Producing, effective 8/31/2012. Read more on our accreditation process.
At its 4th annual commencement on Friday, September 7, the University granted 21 undergraduate degrees and three MBA degrees in Film Producing to the class of 2012. Read more details.
8.30.2012
Record Enrollment for Fall 2012
JP Catholic is on pace for record enrollment this Fall in both its undergrad and graduate programs. Classes begin October 2nd. There is still time to apply as a freshman or a transfer student! Click here to apply online.
Thousands from across the globe viewed the Pillars of Catholicism online lecture series on its first day. It is an engaging way for Catholics to respond to the Holy Father's challenge to study the Catechism of the Catholic Church during this 'Year of Faith,' which marks the 50th anniversary of Vatican II. The free course, created by students, features in-depth faculty lecture videos, study guides, and quizzes. Visit 'Pillars' on Facebook.
9.22.2012
Scripture Unlocked
On Tuesday, October 2 at 7:00pm, Kevin M. Clarke, Adjunct Professor of Biblical Languages, will discuss Our Lady as the Model of Faith for the Year of Faith. Prof. Clarke will look at the Scriptural accounts of Our Lady's life and how her faith is evident from Scripture. Click here for more info on Scripture Unlocked.
5.30.2012
Chow Bella
Chow Bella is a delightful short film directed by JPCU alumnus Maggie Mahrt, co-written with MBA student Tara Stone, and produced by a student crew. View now.
5.30.2012
Colleges file formal comment with HHS
On May 30, the ADF filed a formal comment with the HHS on behalf of 18 Catholic colleges including JP Catholic. It urges the Obama administration to respect religious freedom and to rescind their direct violation of religious liberty. Read the formal comment here. View a compelling 2-minute student produced video in response to the anti-religious liberty HHS mandate here.
3.05.2012
The Camino - virtual pilgrimage
Students George Simon and Melinda Collins have produced a new web series tracking the transformation of 12 Americans as they set their hearts on pilgrimage along the ancient Spanish 'El Camino' - which starts in south-eastern France, crosses the Pyrenees mountains, and through northern Spain to the city of Santiago de Compestela.
Watch it - walk it - live it...
2.22.2012
New Trustees
Two highly respected San Diego area business leaders have been elected to serve on the Board of Trustees of John Paul the Great Catholic University. Mike Murphy is president and chief executive officer of Sharp HealthCare and Margot Kyd is a recently retired SDG&E executive. Read more detail ...
The JP Catholic University community decries the serious attack on the fundamental right to religious liberty for all citizens of any faith by the Obama administration. We stand in support of the US Conference of Catholic Bishops, including Bishop Robert Brom, bishop of San Diego, in their stand for religious liberty and conscience rights. Click here to read the full statement.
12.10.2011
Scott Hahn to talk on the relationship between the Bible and the Eucharist
Dr Scott Hahn, a leading Catholic Theologian, will give a talk entitled 'Breaking the Bread: A Fresh Approach to the New Testament and the Eucharist' in which he will explore the relationship between the Bible and the Eucharist. He will explain how the Bible and the Church's liturgy go together. The talk will be held on Sunday evening, January 8th, 2012 at 7:00pm at St. Therese of Carmel, 4355 Del Mar Trails Rd, San Diego. For more details...
11.15.2011
Snowmen - the movie on DVD on November 29th
Written & directed by Prof Robert Kirbyson, Snowmen tells the story of 3 young friends who find adventure and purpose in their attempts to set a Guinness World Record. Set in a wintry mountain town, the unpopular trio pursue immortalizing fame in a series of schemes and stunts. The movie is available Nov 29th on DVD. See trailer
9.10.2011
Graduation 2011
The University granted its first graduate degrees (12 MBA's), along with 24 Bachelor degrees, at the 2011 graduation ceremony on Sept 10th. Fr Andy Younan, professor of Philosophy, in his charge to the graduates challenged them with Luke 10:18-19: Jesus said, "I have observed Satan fall like lightning from the sky. Behold, I have given you the power 'to tread upon serpents' and scorpions and upon the full force of the enemy and nothing will harm you.".
Prof Michael Barber has launched a new radio show that is available as a podcast on his web-site The Sacred Page. In the first show, he talks with Prof Brant Pitre about the Eucharist in the New Testament, with special attention to John 6. He then talks with JP Catholic Provost Dominic Iocco on his piece 'In support of secular media' Listen to the inaugural show.
Incoming freshman tells 'Why JP Catholic' on Memphis TV
On Tuesday, incoming freshman, Devanie Cooper, from Memphis told viewers of WREG News Channel 3 in Memphis about why she is coming to JP Catholic. She was joined on the show by President Connolly.
8.8.2011
Comings and Goings
We will welcome our new transfer and graduate students on Sept 21st and our new freshmen students on Sept 23rd. We will say goodbye to our current senior class when they graduate on Sept 10th. The University will grant its first graduate degrees at the ceremony to our first and second MBA class graduates. Join us for our Commencement Mass .....
7.07.2011
Student Video wins New York competition
Sophomore Melinda Collins won first place in the iConfess video contest - sponsored by the Archdiocese of New York and the dioceses of Brooklyn and Rockville Centre. The contest went viral and caused a huge confession turnout on 'Reconciliation Monday' (April 18th) in the sponsoring dioceses. The winning video was the 'most viewed' and 'top rated.' View the video .
The senior class project Red Line finished production on July 5. The feature film tells the story of the survivors of a subway crash who are stuck in the Metro tunnel with a bomb - and the bomber! For a personal tour of the feature set register now. Click to view the teaser trailer. Follow Red Line on Twitter and Facebook.
6.27.2011
JP Catholic students eligible for Federal Financial Aid
JP Catholic is now an eligible institution under the Higher Education Act and students are qualified to participate in programs under the Federal student financial assistance programs (Title IV, HEA programs).
Our patron John Paul II is blessed because of his faith, a strong, generous and apostolic faith said Pope Benedict XVI. Read his full homily..
3.12.2011
7 students are first to complete MBA degree program
Congratulations to Francois Flippen, Eric Kirst, Chris Lane, and Steve Marshall, who have completed their MBA in Entrepreneurship & Business Transformation, and to Mollie O'Hare, Matt Salisbury and Joe Simon, who have completed their MBA in Producing. The program launched in Fall 2009.
Students Gabrielle Gniewek and Matt Salisbury, authors of the Christian manga (graphic novel) series Paul: Tarsus to Redemption and Judith: Captive to Conqueror, met hundreds of fans at a book signing at the Basilica of the National Shrine book store in Washington, D.C. over the March for Life weekend. To read Gabrielle's reflection on the event, click here.
01.24.2011
JP Catholic Students Attend San Francisco Walk for Life
Over half of the student body traveled to the Walk for Life in San Francisco. Thousands of young people attended a Youth Rally after the walk, which student Jonathan Boulos helped to organize. To read a recap of the event that features students Diana Urbina and Lucy Bruckner, click here.
11.10.2010
Prof Jackson honored by the National Aeronautic Association
On November 8, Prof Jackson was honored at the National Aeronautic Association's awards banquet in Washington, DC, receiving the official round-trip transcontinental speed record for propeller aircraft. Jerry's record flight from San Diego to Jacksonville, Florida is described in his new book The Flight of the Feral Chihuahua. Prof Jackson, a long-time pilot and accomplished skydiver, vividly re-tells of modifying his home-built, experimental airplane, and then flying it 4,200 miles one winter's day across the United States and back. Read more details.
2010 Gala - Celebrating the New Evangelization
The theme for our 2010 Gala was 'Celebrating the New Evangelization: the Hope for our Culture'. It was held on Saturday evening, November 6th, 2010 at the Rancho Bernardo Inn. Speakers included: Alan Lane - Trustee, Fr Andrew Younan - Professor of Philosophy, Dominic Iocco - Provost, Michael Barber - Professor of Theology, Scripture and Catholic Thought.
2010 Commencement
The Class of 2010 graduated on September 11, 2010. The commencement speaker Bill Marsilii, a highly successful Hollywood screenwriter, urged the graduates to ask God for 'big' things that are in God's best interest and to not settle for mediocrity in their work. Read more details..
Student tells story of St. Paul in Graphic Novel Format - Available Now
Derry Connolly, the president of John Paul the Great Catholic University, has said he wants the university's graduates to become 'St. Pauls' for the 21st century; Matthew Salisbury, who graduated in December 2009 as a member of the university's first graduating class, has clearly taken that message to heart: He's re-telling the first-century saint's life story in a 21st-century media format. (Full Article)


Sister Mary Agnes Uses Social Media to Bring Her Order into the 21st Century
For a class assignment at John Paul the Great, Sister Mary Agnes created an application to help people pray the rosary while on Facebook. So far, over a million people have viewed (and likely prayed) the Facebook Rosary, and 4,280 users across all 6 continents have added it to their social media bookmarks. The fact is that a lot of people are searching through the social media. (Full Article)


University and Talk Show host have cordial conversation
JP Catholic President, Dr Connolly and Laura Ingraham had a most cordial conversation on her 2/9/2010 show about the controversy that arose over her disagreement on the strategy of the show BUMP+. Dr Connolly maintains that with respect to:
Truth: the University unequivocally supports the Catholic Church's position that abortion is wrong.
Dialog: Conversations to change hearts and minds and to bring people to the truth is the demand of Christ to Christians. BUMP+ the Show does that using the rapidly evolving, yet unconventional tools of New Media. Read more
Prof. Jackson breaks Transcontinental Speed Record
Dr. Jerry Jackson, Professor of Business, recently broke the round-trip, transcontinental aviation speed record, by flying from San Diego to Jacksonville (Florida), and return, in 24 hours and 10 minutes. Flying his home-built experimental airplane, he took-off just before dawn on Jan 30th, and arrived back on Sunday, Jan 31st. He refuled in Abilene, Texas, and Jacksonville, and covered the 4200 miles at an average speed of 174 MPH. He kept faculty and students updated with hourly satellite-relayed position reports. Challenges included weather, pilot fatigue, and minor equipment failures. Prof. Jackson will use this record trip as an example project in his Project Management and Project Execution classes.
The mission of John Paul the Great Catholic University is to impact culture for Christ. One of the primary ways we accomplish this goal is through the world of entertainment. One aspect of the media that is often overlooked by those wanting to make a difference in society is video games. Yet this industry is as much in need of faithful Christians as any other. (Read the article)
On Saturday, January 23, pro-lifers from across the country gathered together for the 6th Annual Walk for Life West Coast. It is estimated that some 40,000 people travelled to San Francisco to protect the lives of unborn babies. Students from John Paul the Great Catholic University were there in the thick of things. (Read the article)
Bump+ Comments
Friday, January 22, 2010, marked the online premiere of the controversial web series BUMP+. Independent entertainment company Yellow Line Studio acquired the original script from one of our students (now an alumnus). Additional members of our faculty and student body were involved in various aspects of development and production, along with other artists of diverse faith traditions and perspectives hired by Yellow Line.
John Paul The Great Catholic University supports Yellow Line Studio's efforts, and applauds those involved from our community for honoring the spirit of our mission by seeking to impact the culture.
John Paul the Great Catholic University is pleased to announce the launch of its new Communications Media area of emphasis in New Evangelization starting in 2010. At the turn of the new millennium, John Paul the Great exhorted young people to be inspired with new energies. (Read the article)
This fall is a special quarter for JP Catholic. The first senior class will make history by graduating on December 12th from the first Catholic University built in Southern California. (Read the article)
Dec 12th was a major milestone - our first graduation. Commencement speaker, Pat Lencioni compared the first graduates to other illustrious rag-tag groups like the 12 Apostles (who had no cathedrals) and our nation's Founding Fathers (who had no Washington Capitol buildings). Prof Riley charged the new graduates to 'light up the darkness'. President Connolly described the miracles - the 'hand of God' in the building of JP Catholic and commended the students and their parents for their trust in the Lord. (Read the article)
Young people looking into JP Catholic are often attracted by its ideal location in San Diego, CA. There's the beautiful weather all year long, the shopping and entertainment of downtown San Diego - not to mention the beaches. It does not occur to most incoming students. (Read the article)
The Fall 2009 Lecture Series (free) continues this Thursday evening with a talk 'The Soul of Kalapapa' that explores the interfaith relationship between Catholics, Protestants and Latter-day Saints, especially as it pertains to the work Saint Damien of Molokai. Please join us. (Read the article)
New Sound Stage project has begun

Students returning to JP Catholic at the end of September will be excited to find that the school has grown in more ways than one. In addition to new students and new professors, the campus itself has grown. The university has added to the space it rents on Old Grove Road. This new space is currently. (Read the article)

Student Business Highlight - Creative Rhetoric
Creative Rhetoric presents a uniquely valuable offering to the business world. 'We help companies tell their stories,' Matt Salisbury explains. 'We help them influence their clients through story.' Creative Rhetoric offers design work, copy writing (the written element of any kind of marketing material) as well as help with company web sites. (Read the article)

JP Catholic Announces Plans for New Studio
JP Catholic is seeking generous benefactors to help us raise $500,000 to expand our core capabilities and infrastructure in the following mission critical areas. (Read the article)

Prof Jackson is a 2009 'World Technology Awards' Nominee.
He joins 17 professors from distinguished schools like Harvard, MIT, Caltech, Carnegie Mellon and Cambridge nominated for doing innovative work of 'the greatest likely long-term significance' in the field of Health & Medicine (individual) category. Prof Jackson developed a novel technique for removing arsenic from drinking water. Arsenic contaminated water affects over 100 million people, reducing their life expectancy by 20 years. His simple system uses common cattails to absorb almost 90% of the arsenic, and costs less than 21 cents per 1,000 gallons. The system requires no energy or imported parts, needs no maintenance or plumbing, and can be easily built and operated by rural, illiterate, lay people.
Dr Connolly appeared on Boston's CatholicTV This is the Day show on June 26th.
CatholicTV is the first diocesan television station in the world. The Boston station, founded in the 1950s, offers faith-filled, family-friendly programming 24 hours daily. You can see this show and all of their original programming at CatholicTV.com
LAST CHANCE to become a Founding Patron of our new Graduate School of Biblical Theology
Last November, the University asked for 12 donors to come forward as the Founding Patrons for the Graduate School of Biblical Theology. To date, 11 families have stepped up; each giving gifts in excess of $10,000 to seed the program. The program, which offers a unique integration of the various branches of theology with a heavy concentration in the study of Sacred Scripture, will start in Fall 2009. Read more details.
Spring Quarter 2009 Visitors. On April 27th, Nelson Gayton Executive Director and Lecturer at the Entertainment and Media Management Institute within the UCLA Anderson School of Management talked on 'ENTERTAINMENT MANAGEMENT IN THE NEW MEDIA AGE'. Nelson specializes in entrepreneurship in media, technology and entertainment.

On April 28th, Fr Martin Latiff, a priest of the Miles Christi religious order conducted a day-long retreat for students, faculty and staff.
Senior Class - at last This Spring quarter, JP Catholic University has its FIRST senior class - a major milestone. The senior class, who will become our first graduates on the feast day of Our Lady of Guadalupe, Dec 12th, 2009, began as our first freshman class on September 21st, 2006.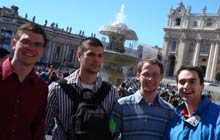 Europe Study Trip 30 Sophomore and Junior students spent 2+ weeks in Europe during March as part of our study abroad program. Students spent a week in West Cork, Ireland where they examined the rapidly changing Irish culture, and a week in Rome where they attended Pope Benedict's general audience and explored some of Rome's finest Catholic art with Prof Barber. Many students opted to spend 2 additional weeks roving around Europe. Read a student's blog on the trip.
Winter Quarter Visitors. On Feb 18th, Bishop Brom celebrated Mass for students. Dr George Delgado, a Physician with the Culture of Life Family Services, spoke to students during the monthly 'On-Mission' event of the challenges of being a pro-life doctor in a pro-abortion culture. He detailed the shocking implications of the pending FOCA legislation, which he described as FOKA - Freedom to Kill Act.

Dean Batali, executive producer for That 70s Show, and writer for Buffy the Vampire Slayer told students during a lunchtime lecture of the challenges facing Christians in Hollywood today. Monsignor Jim Lisante, a regular contributor to Fox News Channel and ABC Eyewitness News and current host of an annual NBC Special called Personally Speaking, celebrated Mass for students and urged them to use the media for good.
Announcing a new Graduate School of Biblical Theology. JP Catholic has launched a Graduate School of Biblical Theology that will begin offering a Masters of Arts degree starting in September 2009. The program offers a unique integration of the various branches of theology with a heavy concentration in the study of Sacred Scripture.

Rob Long shares his thoughts on Old Media, New Media Rob, a writer and producer who served as co-executive producer in the final season of 'Cheers', has received two Emmy Awards and two Golden Globe awards, and is a contributing editor of National Review, shared his thoughts on the rapidly growing field of New Media and his experiences in the dying field of Old Media with JP Catholic students during a recent lunchtime lecture. Read Rob's Blog.
Student Video Tops 125,000 views on YouTube. A video, produce by sophomore Matt Connors, entitled 'Catholics Appalled at Anti-Mormon Slur' has been viewed over 125,000 times, and is very highly rated and discussed within YouTube's 'Nonprofits & Activism' category. It features Prof Michael Barber commending fellow Christians on their stand in support of the passage of Proposition 8 and condemns anti-religious bigotry.
Students for Life of America (SFLA) 1st Annual Video Activism Contest winners include second place finisher Mollie O'Hare for her video 'You became you' and an 'honorable mention for Creativity' going to Chris Kaiser for his 'Make the choice' video.
San Diego's Channel 6 (Fox News) interviewed students Tim Evans and Steve Marshall on their efforts in support of Prop 8. This video may not show up in some browsers. WARNING: We are not responsible for the content of the commercial served up during the first 18-seconds of this clip - watch at your discretion.
TV viewers across California see JP Catholic produced ads supporting Sarah's Law. The 'Yes on 4' 'Stop Child Predators' and 'Bubble Parody' ads, which are airing now on multiple California TV stations, were produced by Professor Tom Dunn and our students. The 'Stop Child Predators' ad won first place in the Sarah's Law YouTube contest. Other winners included: Matt Salisbury with second place for his video Control Freaks; Mollie OHare and Patrick Lyon with honorable mentions for their Bubble Ad Parody and Hollys Story videos, respectively.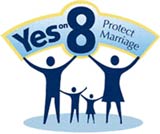 LA Times interviews students. See the The Los Angeles Times, in an October 2, 2008 article entitled 'YouTube videos debate Proposition 8', describes the efforts of JP Catholic students in producing videos to support the passage of Proposition 8. The videos mentioned in the article are 'Four Men In Black', and 'Marriage Rights'. View various student videos on our YouTube channel now

Personhood Amendment in Colorado is helped by student produced videos 'You became you' and 'Baby Blanket'. The effort seeks to amended the Colorado constitution to clearly establish 'personhood' from the moment of fertilization, giving the pre-born equal protection under the law.
Third academic year begins. A new class of freshmen are now on campus with our current sophomores and juniors to begin Fall quarter classes on October 1. Our student body comes from 20 states across the US, from San Diego to New Hampshire and from Washington to Florida.
Our Sunday Visitor, in their Sept 21 issue, features JP Catholic in an article entitled 'New Catholic colleges have lay foundations' . Read the article now....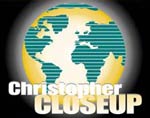 JP Catholic President Guest on 'Christopher Closeup'

Dr. Connolly was a recent guest of Tony Rossi on his 'Christopher Closeup' show heard on the Catholic Channel on Sirius Radio. The Christopher's, founded by Fr. James Keller, encourage people of all ages and from all walks of life to use their God-given talents to make a positive difference in the world. Listen to 'Christopher Closeup' interview now....

'Scullery' wins top awards at the first JP Catholic's Guisseppe Awards film festival. The short film was produced by AJ Kuenamann, directed by Michael Rossi, written by Jason Robles, and edited by Juan Pablo Ramirez. The student team had one week to write, one week to film, and one week to edit. Their initial logline, given by the student organizers, was 'A burrito is on the run from the authorities'. View the short film.... and be sure to watch Part II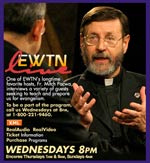 JP Catholic President guest on EWTN Live

Dr. Connolly, JP Catholic President, was a recent guest of Fr. Mitch Pacwa on his 'EWTN Live' show. An archived audio of the interview is now available for listening (it requires 'Real Player').

Listen to EWTN Live interview now....

National Catholic Register article features JP Catholic. Read the article now....
Pope Benedict XVI tells Catholic University Presidents that 'fostering personal intimacy with Jesus Christ and communal witness to his loving truth is indispensable in Catholic institutions of learning.' Read more ....
New Media Lab complete
At its core, JP Catholic's mission is to form minds to shape the rapidly evolving and highly culture-impacting field of New Media, and to influence the global secular culture for Christ. Our students must learn to imagine, create, and produce the very best of content. JP Catholic has just completed acquiring state-of-the-art camera and editing equipment for its two core media labs. We are grateful to the extraordinarily generous benefactors who made this possible. We continue to seek funds to hire new faculty. Read more details....
Video Greeting to Pope Benedict XVI
Prof Tom Dunn and JP Catholic students created a 90-second video greeting on behalf of the Diocese of San Diego, which was shown before Pope Benedict's April 17th Mass in Washington, DC. View the film clip on YouTube....
Worldwide Adoration Project
Almost 100 people participated in the Worldwide Adoration Project in commemoration of the third anniversary of the Popes death. The one hour of Eucharistic Adoration was led by Deacon Jim Vargas at the JP Catholic campus on Wednesday evening, April 2nd, 2008.
Ave Maria Radio features JP Catholic
Teresa Tomeo, host of 'Catholic Connection' in her February 12 show discusses JP Catholic with Dr Connolly, President. Listen Now....
JP Catholic adopts year round structure for its academic degree programs starting July 2008
Students will now finish their degree program in 3 years rather than the traditional 4 years. Read more details....
JP Catholic named one of 21 recommended Catholic colleges
JP Catholic University, only in its second year of operation, has been named one of 21 recommended Catholic colleges and universities in The Newman Guide to Choosing a Catholic College: What to Look For and Where to Find It. The book is published by the Cardinal Newman Society. According to Guide editor Joseph Esposito, 'JP Catholic University has greatly impressed us with its strong Catholic identity, substantial core curriculum and 21st century niche majors that include business entrepreneurship and the New Media. We expect wonderful things from this institution, and we heartily recommend it to parents, students and guidance counselors.' Read more details....
Steve McEveety, distinguished producer, talks to JP Catholic students. Steve has produced The Passion of the Christ, Braveheart, We Were Soldiers, Airborne and many other hugely successful box office hits. He described many powerful moments during the production of the Passion and hand of God in the creation of this true masterpiece of film.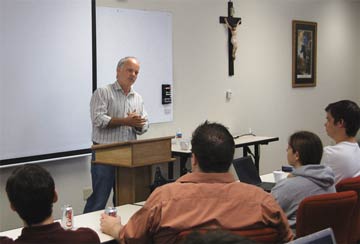 JP Catholic hosted the California Premieres of two new documentary films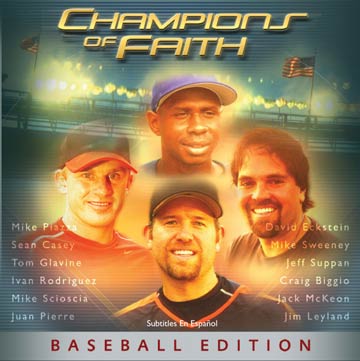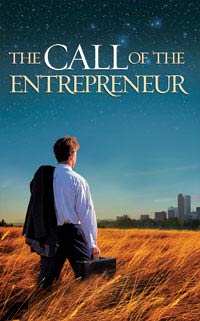 The Champions of Faith: Baseball Edition is a groundbreaking documentary film that showcases the intersection of sports and faith in Major League Baseball by profiling many of the most accomplished and devout figures in the game both on and off the field.
The Call of the Entrepreneur is a documentary film that tells the stories of three entrepreneurs. Join Fr. Robert Sirico, Michael Novak, George Gilder and other experts in exploring how entrepreneurs shape our world today. Endowed with particular natural talents, the entrepreneur is the primary agent of economic progress in the modern world.
Gospel of Matthew - Prof. Michael Barber, the JP Catholic Professor of Theology, Scripture & Catholic Thought will teach a bible study this Spring Quarter on the Gospel of Matthew. The series is free and open to the public.


Visiting JP Catholic. Recent visitors to JP Catholic included:
Fr Mitch Pacwa, famed EWTN host, challenged our student body to prepare diligently to combat the secular media's battle agains the message of Christ.
Mercedes Wilson, President and Founder of Family of the Americas Foundation and a Member of the Pontifical Academy for Life, shared with JP Catholic friends and students, her insights into the global Culture Wars and stories of her friendship with the Pope John Paul II.
Petr Peterka from Motorola talked with our Business majors on 'Digital Rights Management' and IPTV
Alejandro Monteverde award winning director talks to JP Catholic students. He directed and co-wrote Bella, which won the 'Peoples Choice Award', at the 2006 Toronto Film Festival - an award previously won by such films as Chariots of Fire, Life Is Beautiful, Crouching Tiger, Hidden Dragon and Hotel Rwanda. President Bush invited him to sit in the First Ladys Box during his 2007 State of the Union Address as a shining example of the great contributions of immigrants to American society.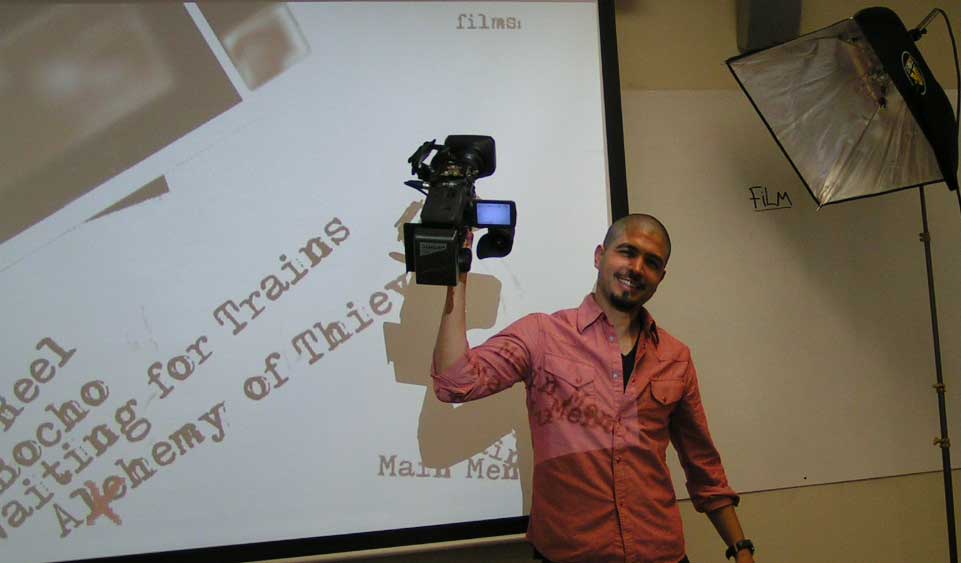 Prof. Michael Barber's new book Genesis to Jesus, co-authored with Kimberly Hahn, opens the door to a deeper understanding of Scripture. The book overviews salvation history painting the 'big picture,' the single plot that runs through all of the Bible.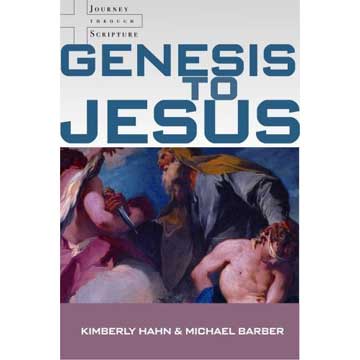 Spring Quarter '07 is underway at JP Catholic.

New Instructors this quarter include:
Fernando Alessandri
Fernando is currently a producer with Once Upon A Time Films, Ltd. As an Independent Producer, he is currently developing an animated film project at Disney Channel entitled, Shadow Thieves, based on the book by Anne Ursu. He obtained an M.F.A. in Film and Video Production at the USC School of Cinematic Arts and a B.A. in Political Science is from The University of Notre Dame. He also wrote, produced and directed several short films and documentaries for corporate clients.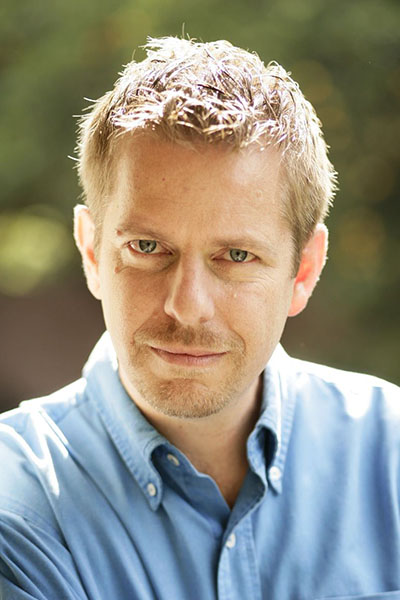 Chris Riley
Chris, a seasoned screenwriter and a veteran of the Warner Bros. script department will teach two film courses to JP Catholic freshmen Spring quarter. Chris is the author of The Hollywood Standard: The Complete and Authoritative Guide to Script Format and Style. Since 2005, Chris has served as director of the acclaimed Act One Writing Program in Hollywood, which trains Christians of all denominations for careers as writers and executives in mainstream film and television.
Read more about Chris ....


JP Catholic hosts 350 at private screening of Bella. JP Catholic along with Metanoia Films hosted a private screening of Bella on Jan. 25th in Poway, CA. After the movie, Eduardo Verastegui, the lead actor in Bella and Leo Severino the movie producer (both are partners in Metanoia films) discussed the powerful movie with our students and friends. The audience raved about the movie, which won the 2006 Toronto International Film Festival's Peoples Choice Award.
JP Catholic students hit the slopes over Winter break