JPCatholic Announces New Advertising Emphases
October 7, 2019 | By James Powers
JPCatholic is pleased to announce the introduction of two new emphases for Fall 2020: under the BS in Communications Media, an emphasis in Advertising will be added; and under the BS in Business, the Sales & Marketing emphasis will be replaced by a Marketing & Advertising emphasis.
Prof. Joe Koller, who originally joined JPCatholic's business faculty this January as an adjunct professor, has now stepped into a full-time faculty role; a large focus of his position will be on creating and teaching the new advertising coursework. Koller brings with him twenty years of highly relevant industry experience, having worked for major advertising agencies in Los Angeles, San Francisco and New York, and more recently co-founding his marketing company Ambiant. Throughout his career he's created innovative advertising solutions for clients such as Infiniti, Mazda, Aston Martin, Sony Pictures, NBC, Paramount, and Microsoft.
Because of its interdisciplinary nature, university President Dr. Derry Connolly has long hoped to develop an advertising program at JPCatholic; "but until Joe walked in the door, I hadn't found the guy to do it," he says.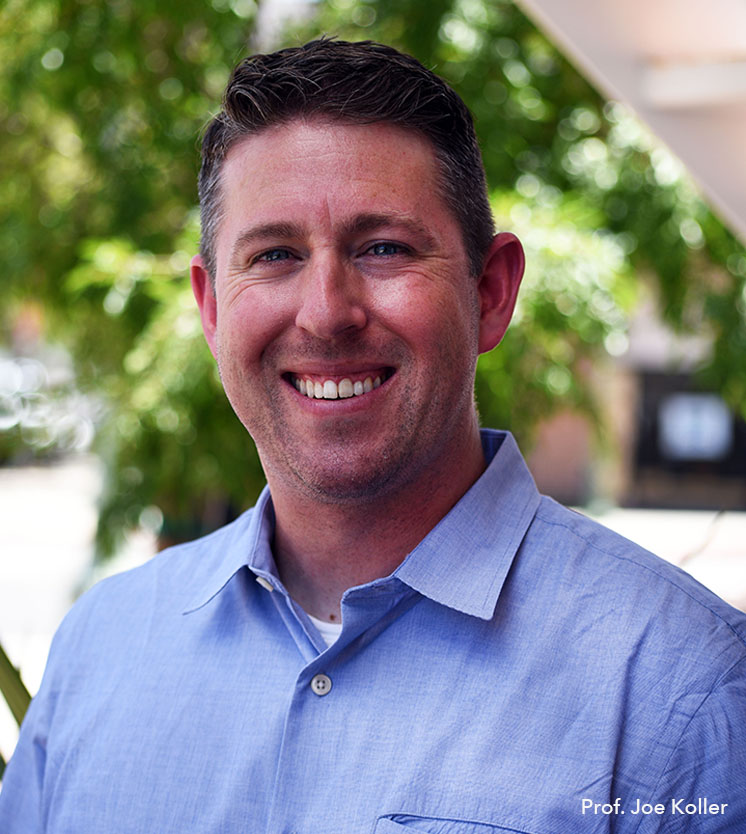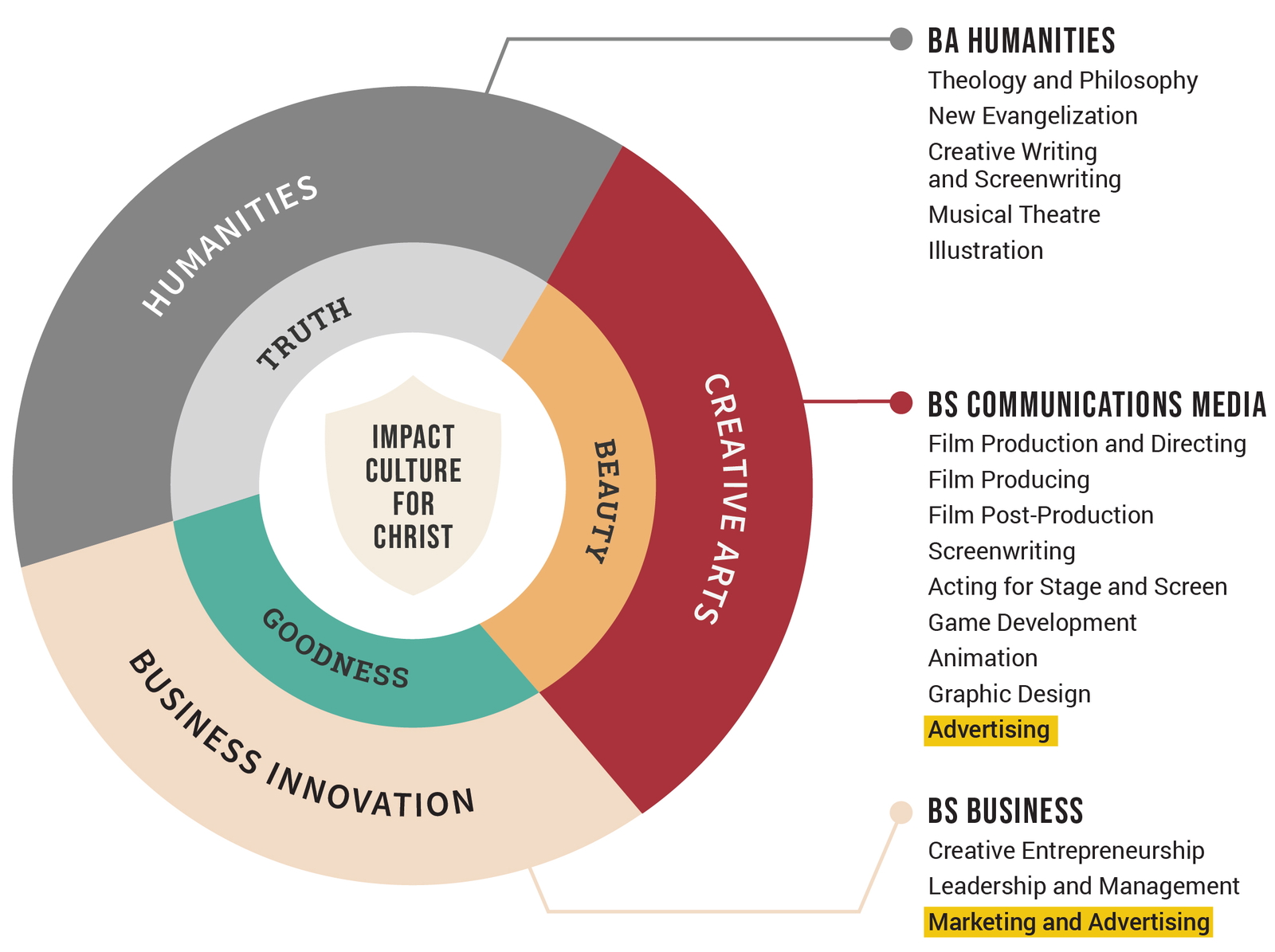 Prof. Koller anticipates that the Advertising emphasis will bring together the University's artistic and business communities, incorporating the creative principles of the communications media curriculum with the quantitative reasoning and managerial techniques of the business curriculum. Fundamentally a business discipline, advertising depends heavily on the same techniques and tools used in our digital media disciplines, notes Dr. Connolly.
Advertising students will have the opportunity to explore creative coursework in areas such as graphic design, color theory, typography, and branding, while also exploring a hands-on approach to business coursework in areas such as strategic marketing, public relations, market research, and business development.
The addition of advertising coursework under the umbrellas of both Communication Media and Business gives more flexibility to students interested in an advertising career. The difference comes down to which Major Core the student prefers – if they would prefer their coursework to lean heavier toward business or toward communications.
Koller also believes that an advertising program fits perfectly with the University's mission to impact culture for Christ. "Advertisers are really some of the biggest influencers of culture," he says. Koller, a committed Catholic, was actually introduced to Dr. Connolly through a fellow daily Mass attendee. He feels a strong responsibility to help steer advertising influence in a positive direction through his work, and to train young professionals to do the same in their careers.
"What's great about this school is that you have so many connections from the faculty themselves," he points out. "I live in this field as it is, so if someone asks me, 'do you know someone at Company X?' I'd say, 'probably! Let's go get you involved there.' That to me is huge."
The Advertising program will launch in Fall 2020 with Koller as program director, although he has already begun teaching some of the courses it will offer such as "Building Brands" and "Introduction to Advertising".
To learn more about the "Communication Media - Advertising" emphasis, click here.
To learn more about the "Business - Marketing and Advertising" emphasis, click here.