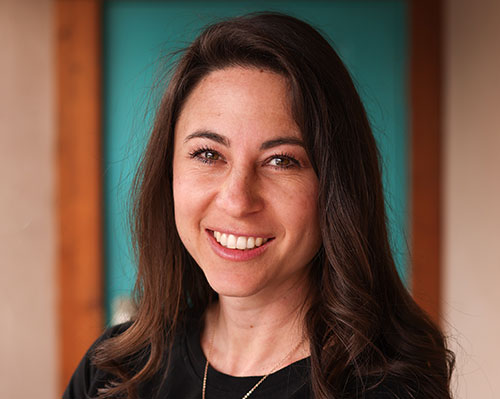 Mollie O'Hare
Class of 2009
"There is no other school like JPCatholic. I am so grateful for the faculty, staff and students who taught me so much about media and my faith. It is sheer joy to learn from professionals who truly live their faith and love their profession. The hands-on learning, backed by the grace of the sacraments, is fuel to the fire kindled in the classrooms, that inspires us to excel as creatives and professionals in the workforce. Cheers to 20 years!"
Mollie O'Hare '09 has worked as Production Coordinator at Metanoia Films on movies such as Little Boy, and is currently Project Manager for The Stable Life.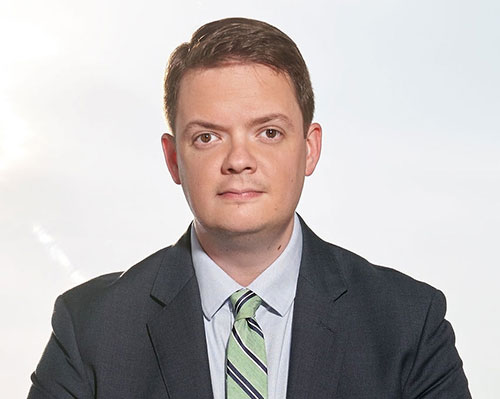 Matt Salisbury
Class of 2009
"I enjoyed being part of JPCatholic's first class and growing as the university did. We had the chance to punch far above our weight. From watching a professor's pilot tape on a Warner Bros soundstage to hearing our own work excoriated by one of Fox's top shock jocks, JPCatholic put us all into the mix and prepared me for a career in crisis communications and public affairs."
Matt Salisbury '09 is Managing Partner of public relations firm Pesch Strategy. He has appeared on FOX Business as a featured expert and has written about digital strategy for The Wall Street Journal, The Hill, and other outlets.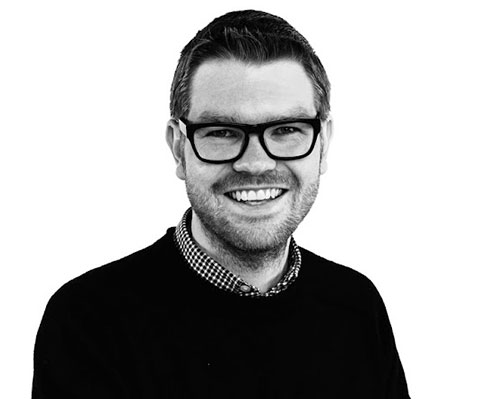 Neil Watson
Class of 2010
"JPCatholic is so much more than a school; it is a place of formation. From the real-world approach of professors that still resonates in my career to the quiet moments of prayer enriched by a deeper understanding of our faith, JPCatholic has had an enduring impact in shaping who I am today."
Neil Watson '10 has worked as Senior Accountant for TaylorMade Golf Company, Senior Manager of Global Brands for Adidas merchandising, and is currently in the Strategy and Growth Office for Tilamook Creamery.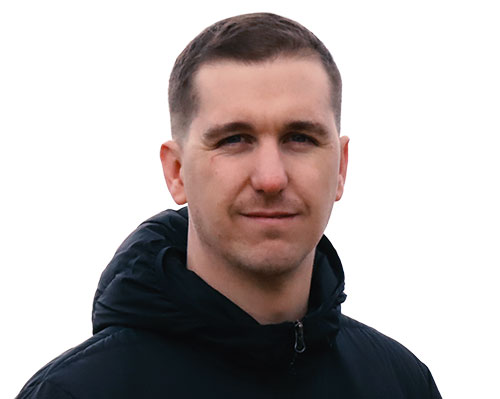 Nate Sjogren
Class of 2011
"I couldn't be more grateful for my time attending JPCatholic. I owe my creative career and Catholic faith to the fantastic people I encountered here. Returning to the university as a motion graphics professor allows me to remain integrated within such an amazing community with a powerful mission."
Nate Sjogren '11 is a motion graphic designer who has created work for the World Cup, the Super Bowl, Rocket League, and Scott Hahn. After working at |drive studio| for 10 years, he founded his own animation studio Akimbo Studio, which currently employs several JPCatholic alumni.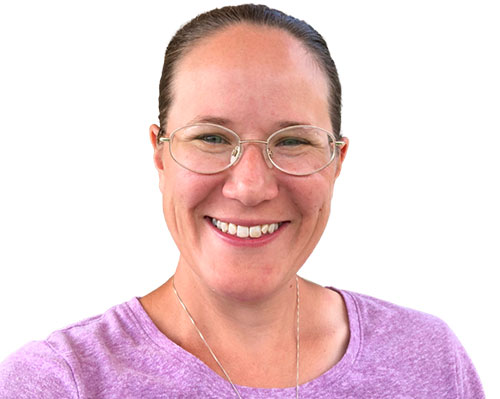 Tara Stone
Class of 2011
"More than a decade after graduating from JPCatholic, I still consider going to school there one of the best decisions I've ever made. The academics, the career prep, the connections and friendships — those were all amazing benefits of my time there. But it was the spiritual development and growth I experienced at JPCatholic that led me to my vocation as a consecrated virgin, and for that, I will always hold JPCatholic in the highest regard."
Tara Stone '11 is a Founding Partner of Story Masters Film Academy and Video Technical Writer at NCCER. Her screenplay Red Line was produced as JPCatholic's first feature film in 2011.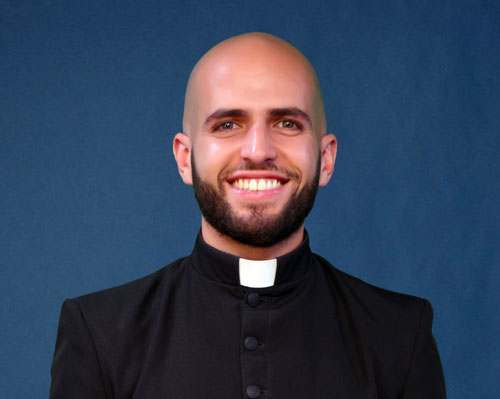 Fr. Simon Esshaki
Class of 2012
"I love the fact that for all these years, this school has kept their Catholic identity. The most important thing to impact the culture for Christ is to keep Christ at the center of the institution. And the way to keep Christ at the center is to be faithful to his teachings that are found in the Scriptures and that are given to us by the Church. I thank God for JPCatholic."
Fr. Simon Esshaki '12 is a Chaldean Catholic priest at St. Michael's in El Cajon, and is training to become a Canon lawyer through the JCL program at CUA. He is a popular personality on social media, with over 500k followers on Tik Tok.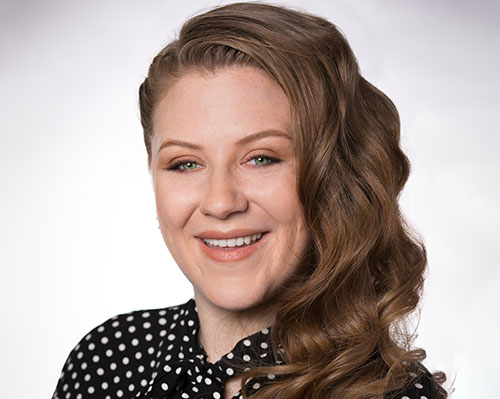 Lucy Bruckner
Class of 2012
"JPCatholic offered me rare opportunities to connect individually with professors and not only create lifelong friendships with them, but also with my peers - relationships that I still cherish. And as importantly, the motto - Impact Culture for Christ - which originally piqued my interest in the school, has continued to guide and inspire me as I work in LA (some ten years later) to tell stories that are Good, True and Beautiful. The university has blessed me in countless ways and is a home away from home to this day."
Lucy Bruckner '12 has worked on the Video Production Team for 10 years at Fandango/NBCUniversal and is currently the Supervising Producer of the podcast network at Rotten Tomatoes.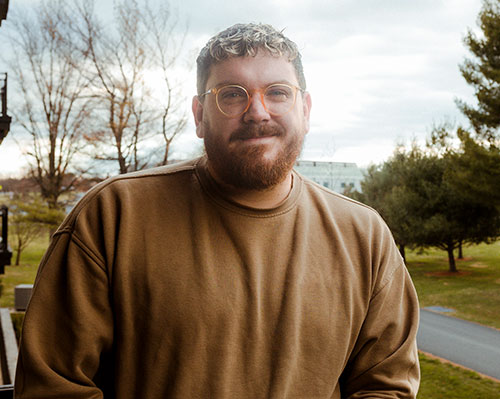 Paul Duda
Class of 2012
"The professors in the film production program played a crucial role in helping me launch my career in media production. Their guidance and support enabled me to transform a general interest in filmmaking into a successful career as a producer and business owner, alongside my wife–a fellow alumna."
Paul Duda '12 is Producer at Coronation Media, and Co-founder of Francis + Louise, a film and design firm he runs with his wife Jamie (Brock) Duda '13.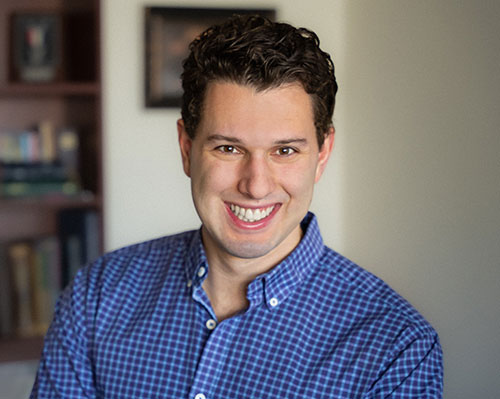 John-Henry Keenan
Class of 2013
"JPCatholic gave me an authentically Catholic and eminently hands-on education which has served me well in both continued higher education and in my professional life. I sometimes joked that our school sport was adoration (it certainly wasn't football!). Our other one was teamwork. Ten years on I'm still close with a number of the friends I made at JPCatholic and occasionally get the chance to work with them on the real-world projects we dreamed about while we were in school. Those projects together always feel like a happy homecoming."
John-Henry Keenan '13 is a filmmaker who has worked for Spirit Juice Studios, Alliance Defending Freedom, and the U.S. Senate. He currently works as an independent media consultant for various D.C.-based conservative organizations, most notably the Heritage Foundation.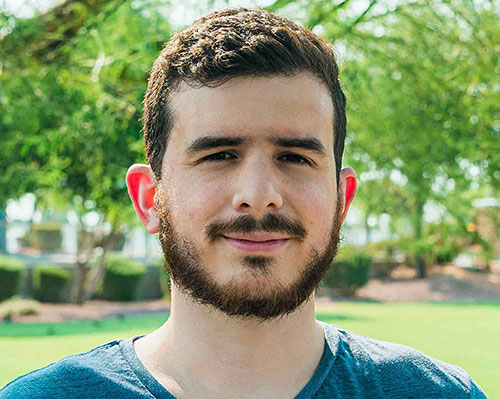 Paul Massell
Class of 2013
"My education at JPCatholic was pivotal in giving me the confidence to pursue an entrepreneurial career, where I have had the opportunity to collaborate with talented individuals and produce impactful work. As an alumni launching new businesses, I've also received invaluable support from the JPCatholic community."
Paul Massell '13 is an entrepreneur who co-founded New Eve and CatholicGigs.com with Jacob Spence '14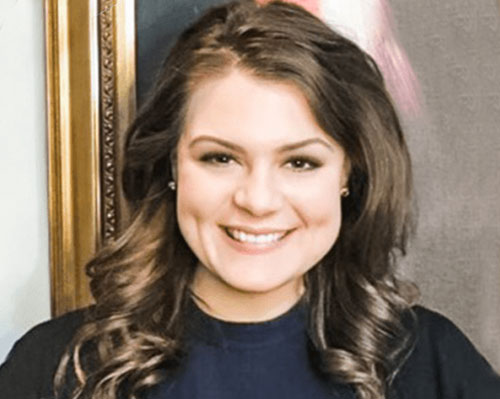 Devanie Cooper
Class of 2014
"I am grateful for being taught how to reason, and confirmed in the truth that a relationship with Jesus is the one thing necessary (Luke 10:42). This, matched with the practical tools in entrepreneurial business have prepared me significantly in my life and career thus far. Daily I use techniques and lessons to develop new business models, pitch ideas, navigate board and donor relationships, negotiate sales, assemble and execute marketing plans, onboard new clients, prepare and critically analyze budgets, project manage, and build up our team's culture. I am often asked by people in my industry how we not only survive but thrive; continuing to impact culture for Christ in the times and economy we are in. Yes, it's by His Providence, but I can't discount that my JPCatholic education prepared me for this very thing."
Devanie Cooper '14 has worked in business development and consulting for non-profits such as Agnus Dei Foundation and Children of the Immaculate Heart. She is currently President of St. Paul Institute.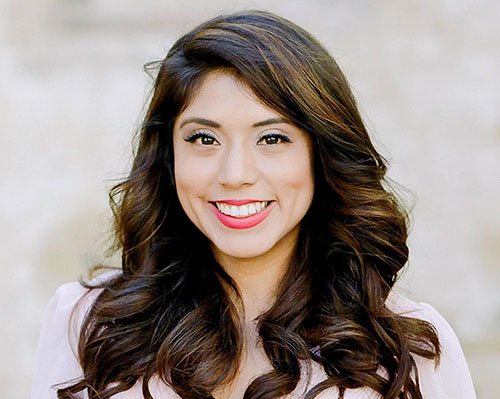 Janisse Valenzuela
Class of 2015
"Being a student at JPCatholic has transformed me into a well-formed Catholic ministry leader, educator, and entrepreneur who is committed to creative innovation and impacting culture for Christ. The personal relationships I formed with my professors and friends have been instrumental in shaping my spiritual, creative, intellectual, and personal human growth, always pointing me toward Christ, the author of all beauty, goodness, and truth. Being an alumna of JPCU has opened many work opportunities for me since my graduation, which I will always be very grateful for."
Janisse Valenzuela '15 received her Master of Theological Studies: with a concentration in Marriage, Family, and Bioethics from the Pontifical John Paul II Institute in 2018. She has served the Church as a theology adjunct professor, a radio co-host, a digital marketing coordinator for the USCCB, a marriage and family ministry coordinator, and currently as Director of Communications & Marketing for Witness to Love, a national Catholic marriage apostolate.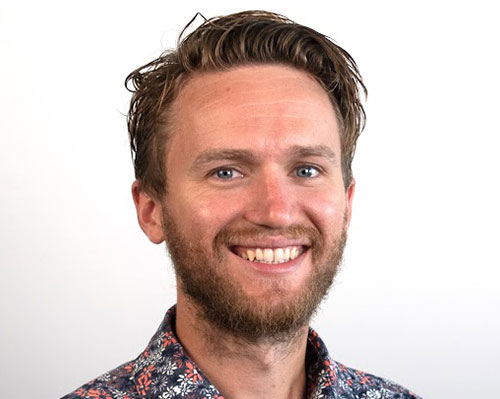 Matt Martinusen
Class of 2015
"My time at JPCatholic truly changed my life. It was here that I truly met and encountered Jesus through the sacraments and the amazing people with whom I made my deepest friendships. There are also a few key themes that I learned from my professors that I still return to that help me make decisions in my life to this day."
Matt Martinusen '15 is Marketing Strategist at 5 Stones. He created The Catholic Card Game in 2018 with his wife Lisa (Spehar) Martinusen '15. They produced many Catholic games under their company, Board Catholic, which they sold in 2022.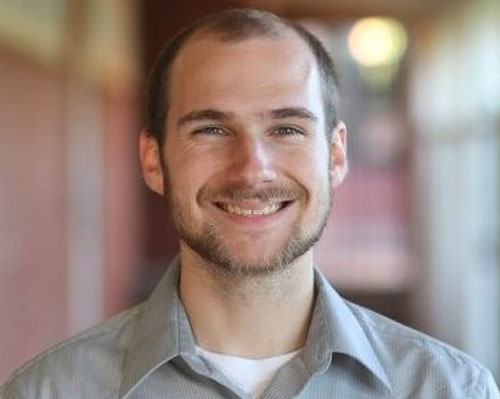 Josh Reznicek
Class of 2016
"At JPCatholic, I learned how to think. I learned about philosophy, and the passions, and the human heart. I was encouraged and challenged to think like an entrepreneur. All these were seeds planted that changed my life and made me a strong man, business owner, and artist. I also met my wife at JPCatholic, so I'm pretty grateful for that too."
Josh Reznicek '16 is a film professional who has worked for TVX Video, his alma mater JPCatholic, and currently as Video Producer for CatholicVote.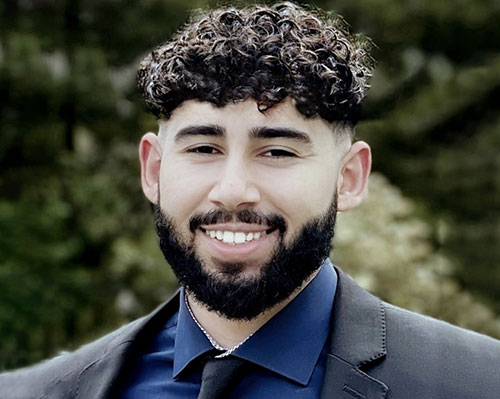 Jason Cuevas
Class of 2017
"My experience with JPCatholic's business classes and community of professors and peers has had a significant impact on me, not only during the initial stages of ideation and business creation, but also in the present day as I continue to benefit from connections made through the Launchpad program and my ongoing mentorship."
Jason Cuevas '17 created his company Fund Your Invoice through JPCatholic's Business LaunchPad. He now works full time operating the business.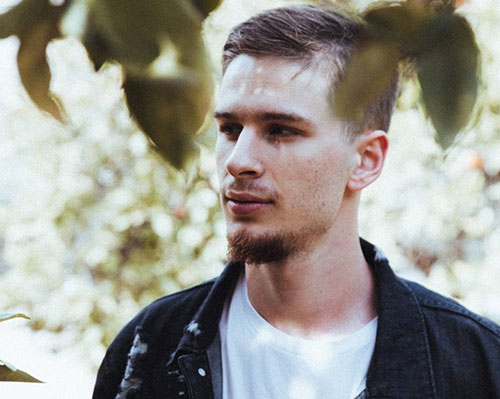 Matthew Farrugia
Class of 2018
"I learned the value of networking from my friends that I met at JPCatholic. I have stayed in touch with those friends and have watched all of us grow as professionals, supporting each other."
Matthew Farrugia '18 is a film editor whose career has included work for Warner Bros., a Spielberg production for Apple TV+, and a Marvel show for Disney+.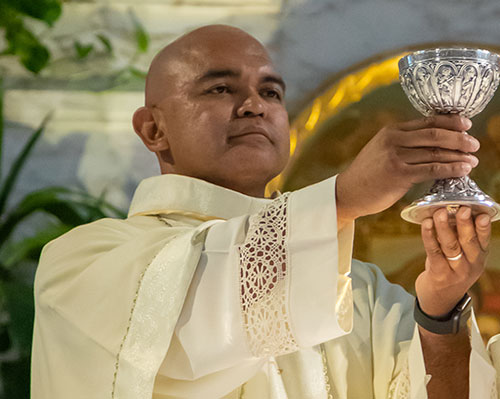 Fr. Dominic Smith
Class of 2018
"JPCatholic has nourished my faith with sound theology that has led me to a more intimate relationship with Jesus Christ. As a media major, I have been able to spread the Gospel through the use of video and photography. The Catholic community at JPCatholic has been supportive and the friendships I've made will last forever. God bless the students and staff at JPCatholic."
Fr. Dominic Smith, O.S.A. '18 was ordained a priest in 2022.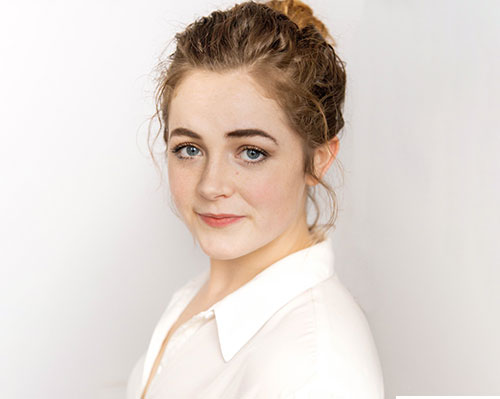 Hailey Jackson Boucher
Class of 2019
"Now that I'm in the professional world I see how valuable the hands on experience at school was, we got a safe space to fail without judgement. I got to enter my career with hundreds of hours on set under my belt. More than anything I cherish the people I met, a network of talented filmmakers, some of my closest friends, and my husband."
Hailey Jackson Boucher '19 is a writer, director, and actress based in Boise, Idaho. She is the founder of Lioness Studios, a media company which she runs with her husband Dominic Boucher '20.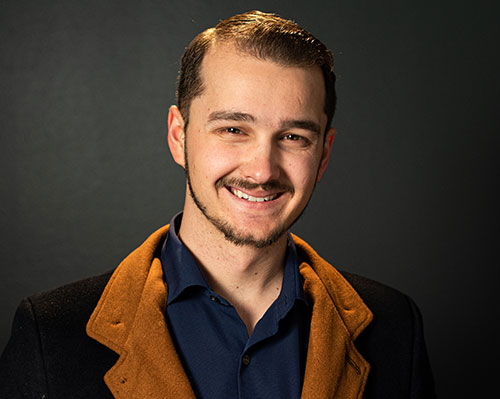 Joshua Peck
Class of 2020
"JPCatholic laid a firm foundation for my intellectual life. I learned to see truth and beauty in thinkers and artists who I hadn't previously appreciated. I grew to recognize, and soon to love, the true, the good, and the beautiful. Most of all, I was taught how to pursue them."
Joshua Peck '20 is currently earning his MA in Philosophy at the Dominican School of Philosophy & Theology. He also does work for the the Dicastery for Culture and Education within the Vatican.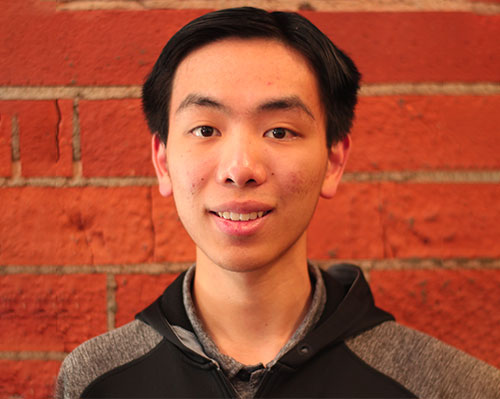 Tam Nguyen
Class of 2021
"At JPCatholic, I had the opportunity to grow in knowledge in both my chosen field and in my faith. My professors gave detailed feedback and guidance, and were genuinely committed to helping students succeed, including helping me make the right connections to advance my career. JPCatholic provides a faith filled environment for students to grow in their spiritual life, and a well rounded core curriculum which helped me obtain important skills and knowledge beyond my field of study."
Tam Nguyen '21 is Associate Environment Artist at High Moon Studios, which produces content for video game franchises like Destiny and Call of Duty.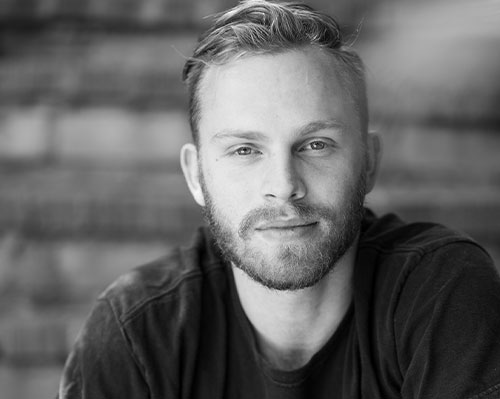 Charles Edmund Adams
Class of 2021
"JPCatholic empowered me; short of finding this school I really don't know if I would have ever pursued my dream career of becoming a filmmaker. Not only did this school convince me that becoming a filmmaker wasn't an impossibility, but it also paired me with like minded individuals who shared the same faith, beliefs, and dreams I had. I'm deeply appreciative for the opportunity to attend, and I look forward to seeing how this school and its students will impact culture for Christ in the coming years."
Charles Edmund Adams '21 is a filmmaker currently working for Damascus Catholic Mission Campus.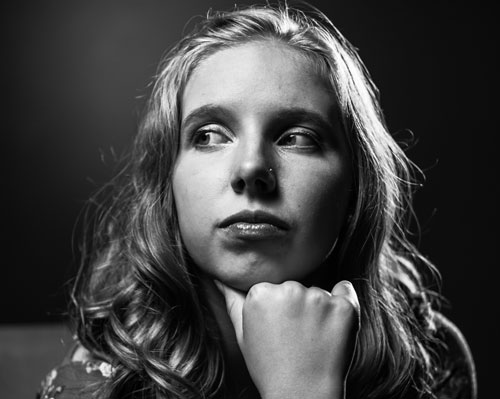 Katerina Gerlach
Class of 2022
"From teachers that were more like mentors to friends that were more like family, JPCatholic provided me the relationships and the education that I needed to thrive in the film industry right out of school. Since graduation six months ago, I've worked on TV shows like Criminal Minds and For All Mankind, commercials for clients like Amazon and the Air National Guard, several high-budget short films, and even a sci-fi feature film. Without the hands-on curriculum and the on-set experience that I had in school, I would never have been able to transition into the industry so quickly."
Katerina Gerlach '22 is a Los Angeles based AD, producer, and director.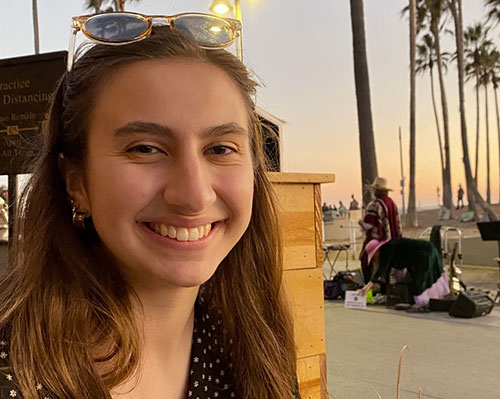 Mia Schaller
Class of 2022
"JPCatholic didn't just teach me drawing perspective, how to write a summa, and how to understand great literature. It also taught me how to think for myself as an intellectual and a creative. It helped me push my art further as a tool of storytelling, whether it be fiction or non-fiction. The education, teachers, amazing friends, and 24-hour Adoration chapel all helped me become the person I wanted to be. I am truly grateful for my time at JPCatholic and I have my experiences and the people there to thank for where I am now."
Mia Schaller '22 is Illustrator and Storyboard Artist at Akimbo Studio.