Becoming a World-class Catholic University with Impact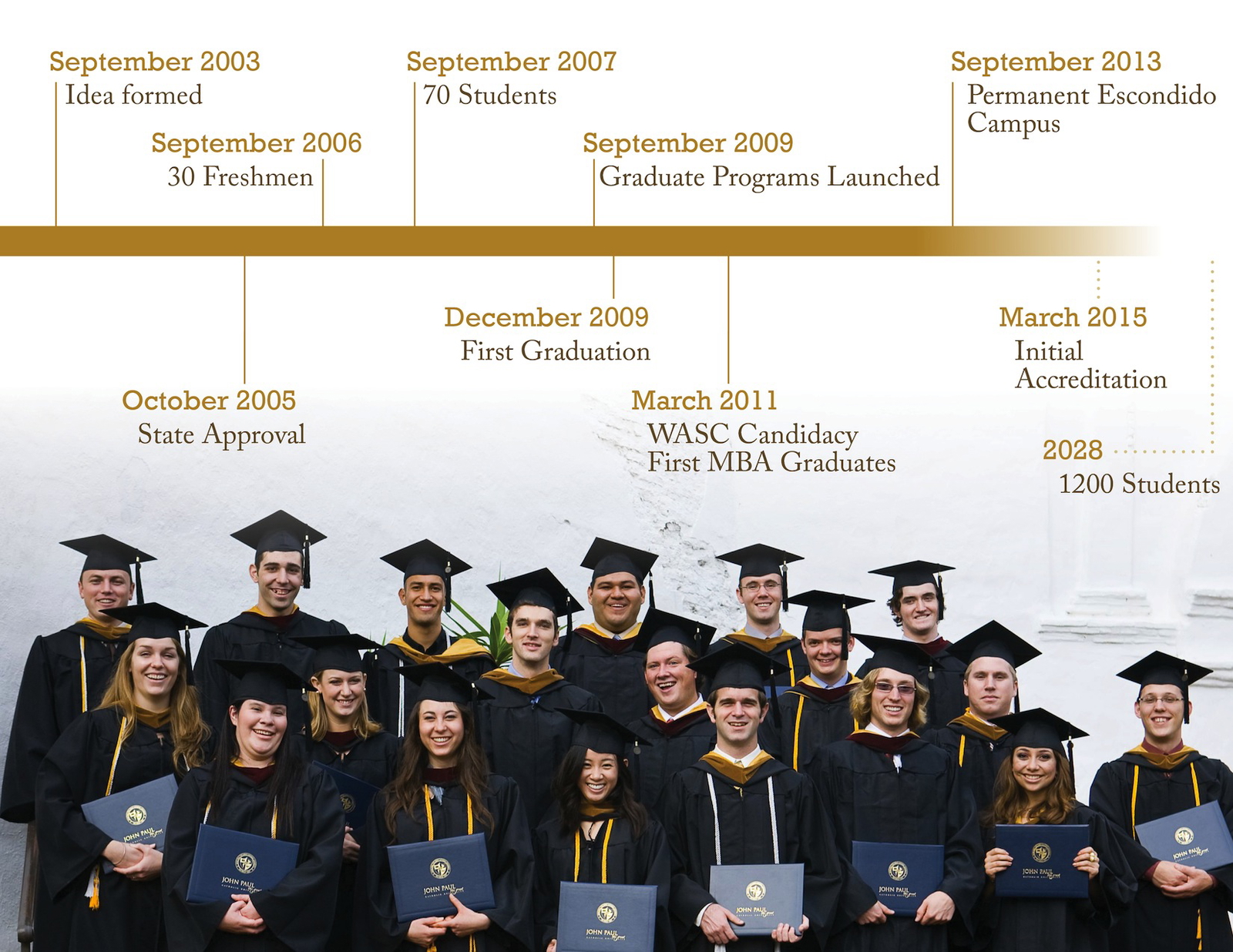 JPCatholic is a national university, with students from nearly every state. Our goal is to continue to expand this reach, becoming a university with global reach, dedicated to forming Catholic intellectuals and professionals within the Creative Arts, Business, and Theology, to deliver on our bold mission to Impact Culture for Christ. Creative arts, in their commercial forms, are the forces shaping today's global cultures and JPCatholic seeks to form graduates ready for impact in these industries.
How can I help? There are many ways to support JPCatholic. We rely on the support of parents, alumni, foundations and friends like you to offer students the finest programs and services. Below are some of the options for making a donation to:
For more information on making a donation, please contact Derry Connolly, President at 858-653-6740 or email DConnolly@JPCatholic.com.
Read the 2018 Strategic Plan (PDF) that details the University's future opportunities and challenges.
John Paul the Great Catholic University is a 501(c)(3) non-profit public charity organization.