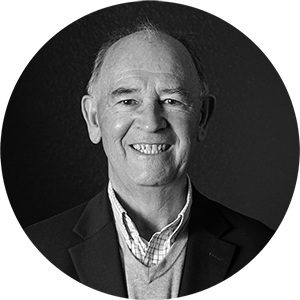 Derry Connolly
Founding President
Dear Friends,
You may not know the story of the founding of John Paul the Great Catholic University (JPCatholic), and the key idea underpinning it.
On November 2, 2000, while visiting Franciscan University of Steubenville, I experienced something profound: A campus full of young Catholics on-fire for Jesus and living a dynamically orthodox faith. As I prayed in front of the Blessed Sacrament in the Portiuncula chapel later that evening–
The Lord put on my heart a call to build a dynamic and orthodox Catholic university.
The scale and cost of the undertaking made me dismiss the Lord's call. In September 2003, after much prayer and a personal encounter with Jesus, I finally said "yes" and began the process of being God's hands in the building of JPCatholic.
During that time of discernment, as Pope John Paul the Great's pontificate was drawing to a close, there was an explosive growth in internet video, created by Google and YouTube. Anticipating a radical transformation of the media and entertainment industry, I saw an unprecedented opportunity to respond to St. John Paul the Great's urgent call for a new evangelization. The visionary pope had called the Catholic faithful to adopt radically new techniques in communicating the Gospel to our culture. In response, I, along with a group of co-founders, set out to build a novel 21st-century entrepreneurial Catholic university designed for impact, sitting at the center of a Catholic and Christian media industry cluster.
JPCatholic graduates offer a generous response to Christ's missionary call.
Our mission is to Impact Culture for Christ by forming students as creators, innovators, leaders, and entrepreneurs at the intersection of Creative Arts, Business, and the Humanities, guided by the teachings of Jesus Christ as preserved by His Catholic Church. What began with 30 freshmen in the Fall of 2006 is now a truly credible 21st-century forward-looking Catholic university designed to Impact Culture for Christ.