Find Materials
Highlights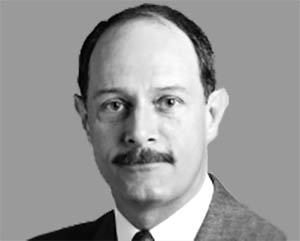 Bower Library of Theology
Clayton, just prior to his death, bequeathed his 20,000 volume Theology library to JPCatholic.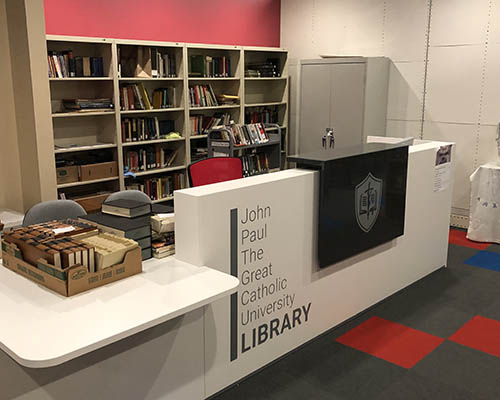 Support the Library
We invite you to visit the Library and consider giving opportunities that will help us to expand high-quality collections in the areas of theology, business, media, and film.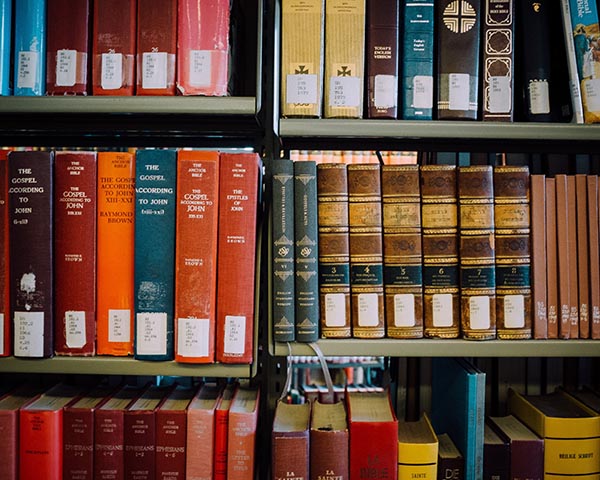 Course Reserves
The Course Reserves consist of required and supplementary resources for current courses.