The fundamental right to religious liberty for all citizens of any fait
January 2012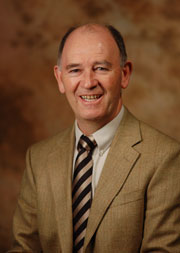 I, on behalf of the JPCatholic University community, decry the serious attack on the fundamental right to religious liberty for all citizens of any faith by the Obama administration. We stand in support of the US Conference of Catholic Bishops, including Bishop Robert Brom, bishop of San Diego, in their stand for religious liberty and conscience rights.
As stated by Bishop Brom, 'the Obama administration is denying to Catholics the fundamental freedom of religious liberty guaranteed by the First Amendment to the Constitution of the United States. Unless the rule is overturned, Catholic institutions will be compelled either to violate our consciences or to drop health coverage for our employees and thus suffer severe penalties'.
A great sadness is how disillusioned our young men and women are with their President and his office. They contrast Lincoln's lofty ideals 'that this nation, under God, shall have a new birth of freedom -- and that government of the people, by the people, for the people, shall not perish from the earth' with the dictatorial pursuits of the Obama administration as they create 'a nation against God, with no religious freedom -- and a government not of the people, but dividing people.'
Blessed Pope John Paul the Great and Pope Benedict have warned repeatedly against the 'dictatorship of relativism' and its assault on the truth. The Obama administration is increasingly becoming a particularly insidious and dangerous dictatorship.
We, as a community of Catholic and Christian scholars, continue to pray for those who lead our great country that God may touch their hearts and guide them to restore religious freedom, which has made America the greatest free nation on earth.
Derry Connolly PhD
President