Graduation 2021
JPCatholic's 13th Annual Commencement
Updated: 8/30/2021
John Paul the Great Catholic University held its 13th annual commencement on Saturday, August 28th for 71 undergraduate students from the Class of 2021. In addition, 15 alumni from the Class of 2020 returned to walk at the ceremony, since the pandemic prevented a formal ceremony last year. Seventeen additional seniors are currently scheduled to graduate in December.
Mass Celebrant
Fr. Scott Herrera
Master of Ceremonies
Ken Sharrar, Mission Advancement Director
Speakers
Welcome: Dr Derry Connolly, President
Senior Address: Charles Adams
Announcement of Graduates: Ken Sharrar
Charge to the Graduates: Nathan Scoggins, Professor of Film
Benediction: Fr. Andy Younan, PhD
2021 Institutional Awards: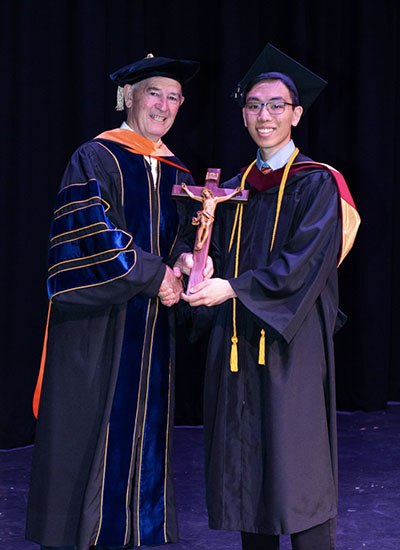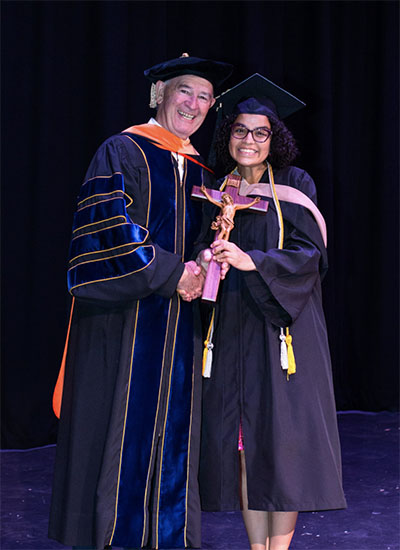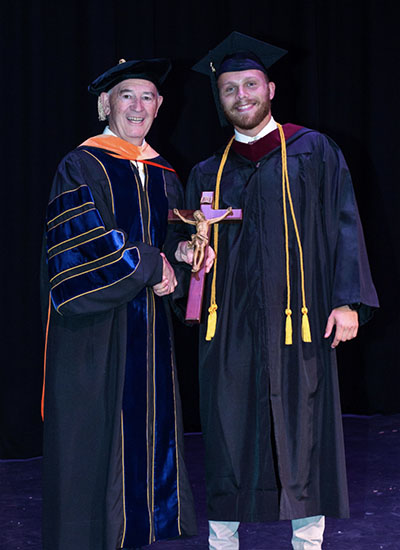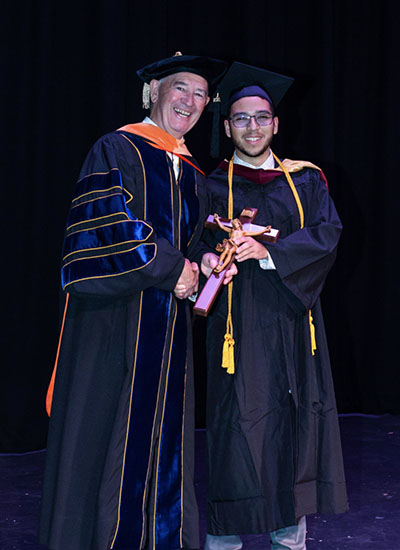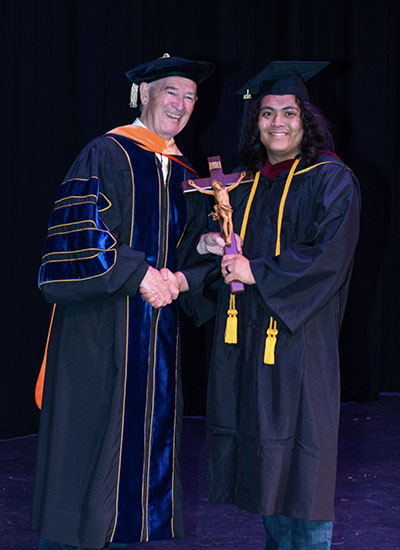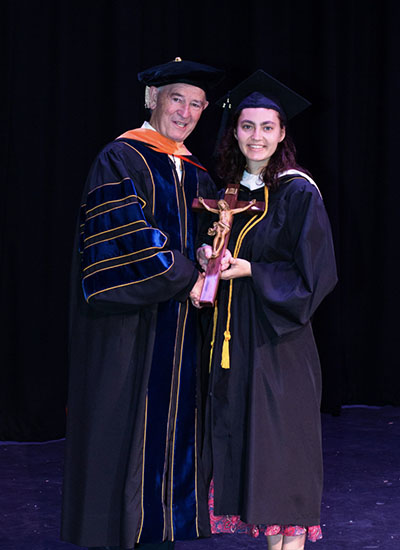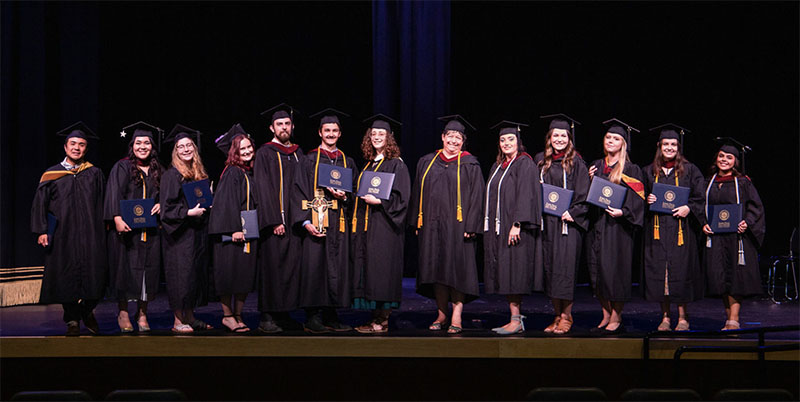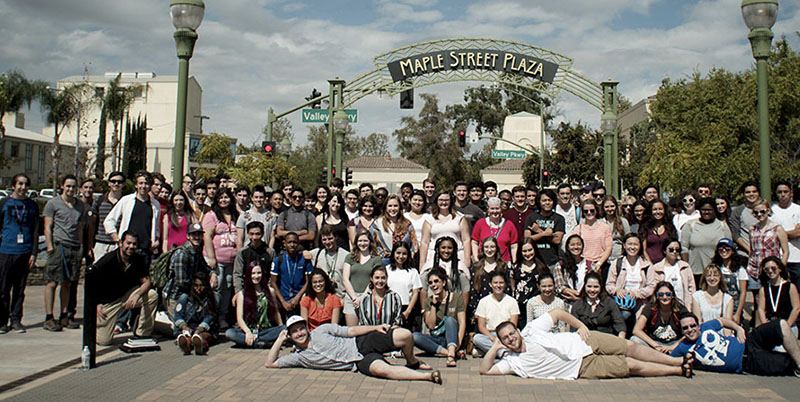 Theatre Production and Senior Project Screening
The day before Graduation, JPCatholic hosted two additional events at the Ritz Theater. In the afternoon, JPCatholic Theatre Productions presented Father of the Bride, a comedy by Caroline Francke.
In the evening, JPCatholic presented the Senior Project Screening, a premiere of capstone projects from Film, Animation, and Game Development seniors. The event was emceed by Prof. Nathan Scoggins, and audiences enjoyed a showcase of eight live action short films, four animation projects, and a gameplay trailer for Da Capo, a video game which will be launching soon on Steam.
Learn more about the projects