Graduation 2022
JPCatholic's 14th Annual Commencement
Updated: 8/29/22
John Paul the Great Catholic University held its 14th annual commencement on Saturday, August 27th for 60 undergraduate students from the Class of 2022. Eleven additional seniors are currently scheduled to graduate in December.
Mass Celebrant
Fr. Sarfraz Alam, O.S.A.
Master of Ceremonies
Max Hulburt, Professor & Chair of Visual Arts
Speakers
Welcome: Dr Derry Connolly, President
Senior Address: Ava Ludwig
Announcement of Graduates: Prof. Max Hulburt, Chair of Visual Arts
Charge to the Graduates: Prof. Steve Kramp, Chair of Humanities
Benediction: Fr. Andrew Younan, PhD, Professor of Philosophy
2022 Institutional Awards: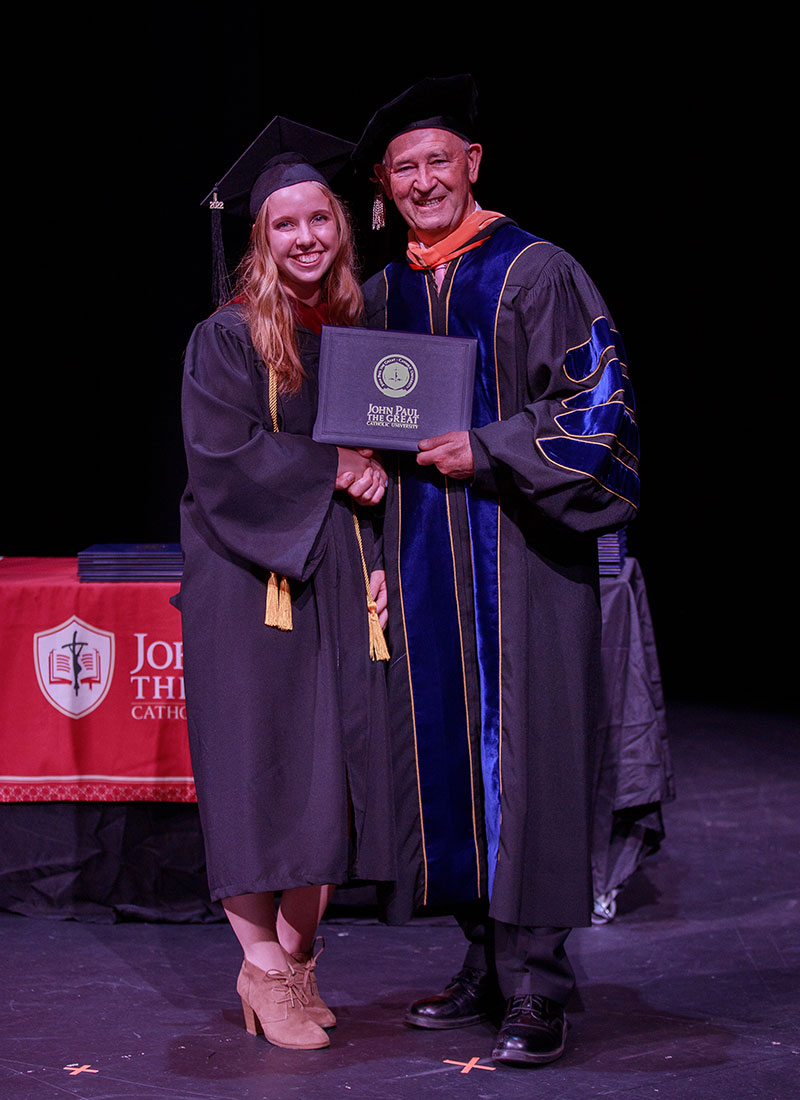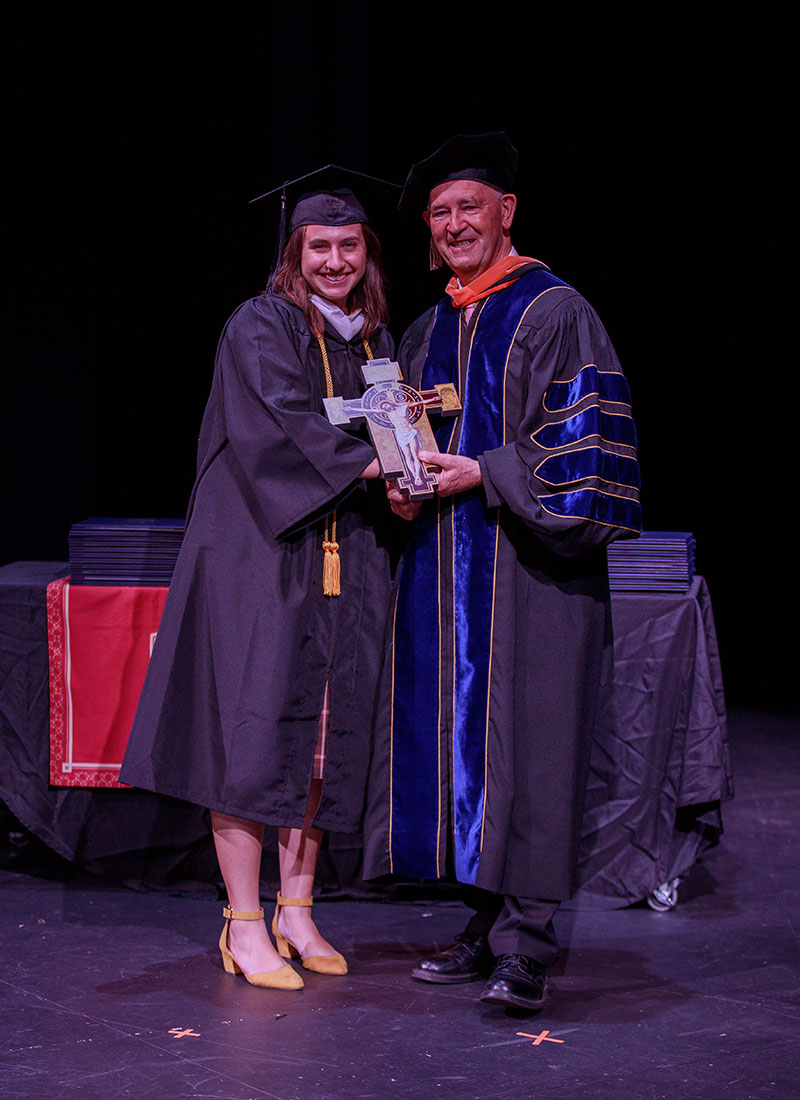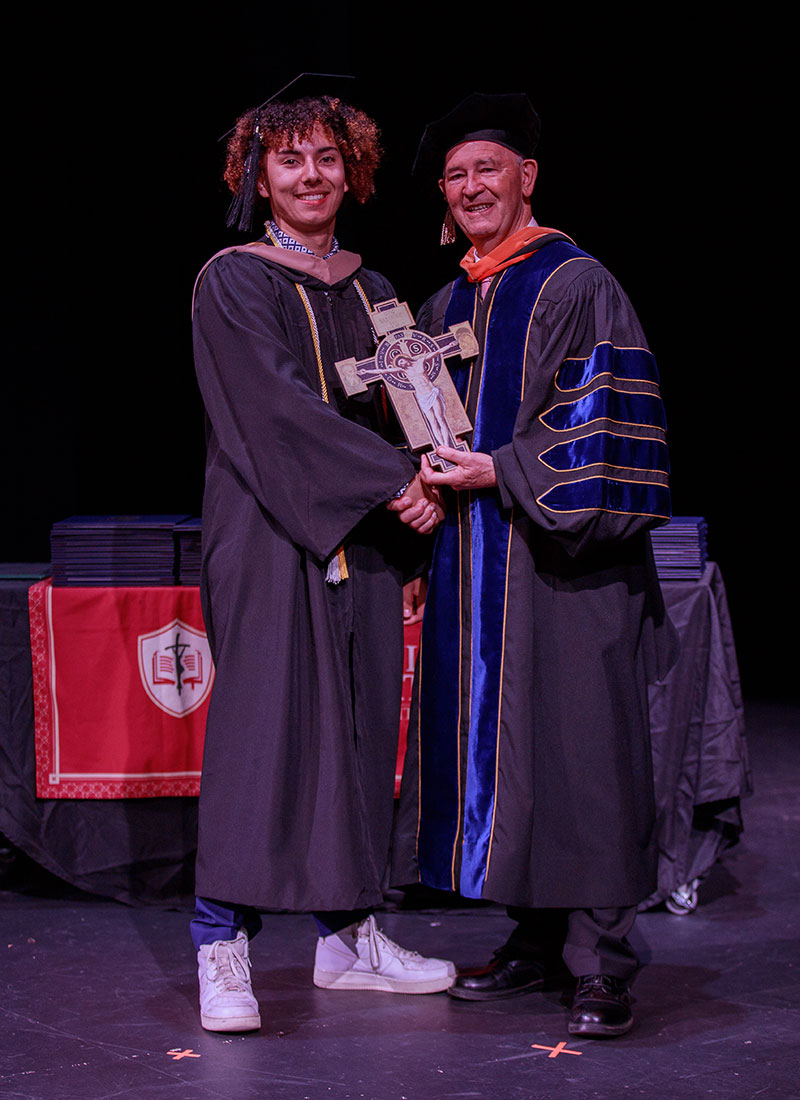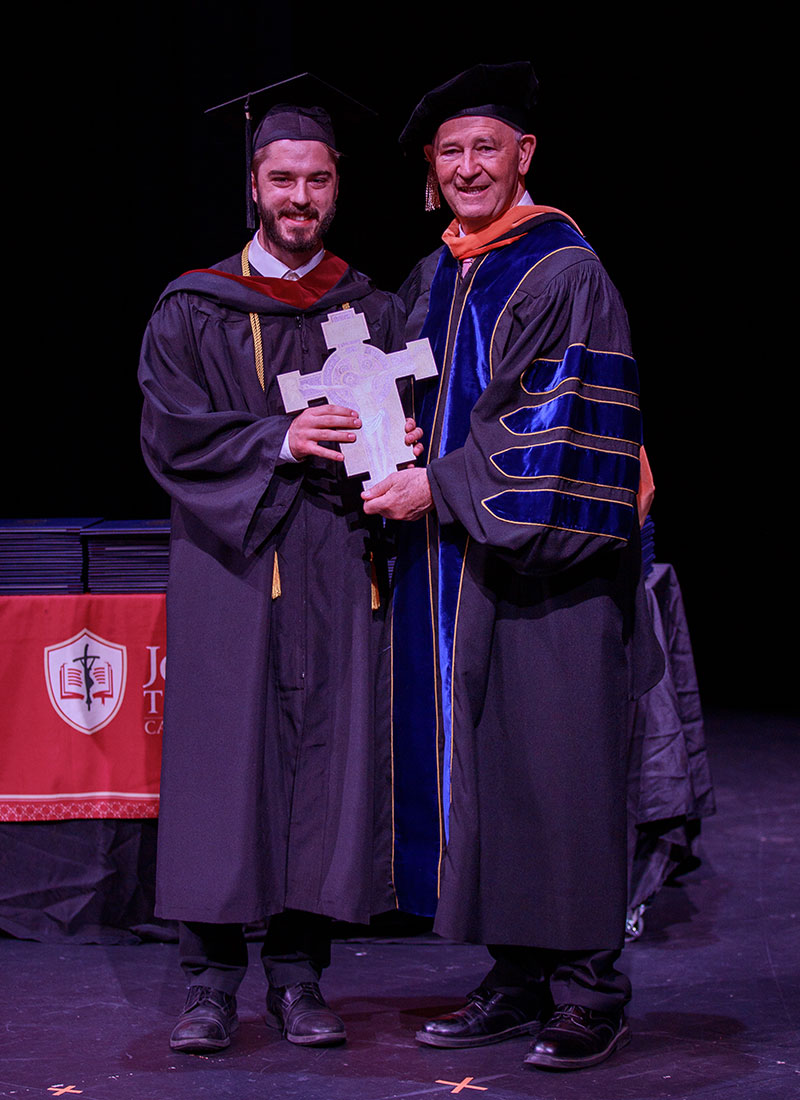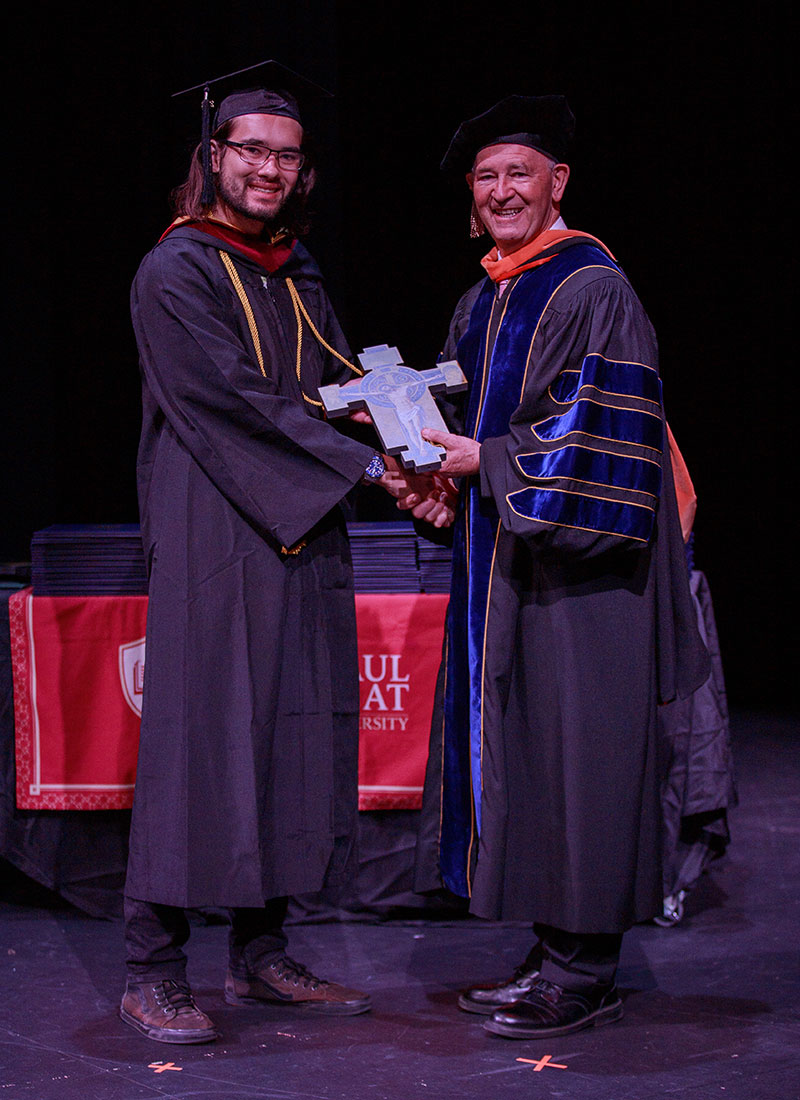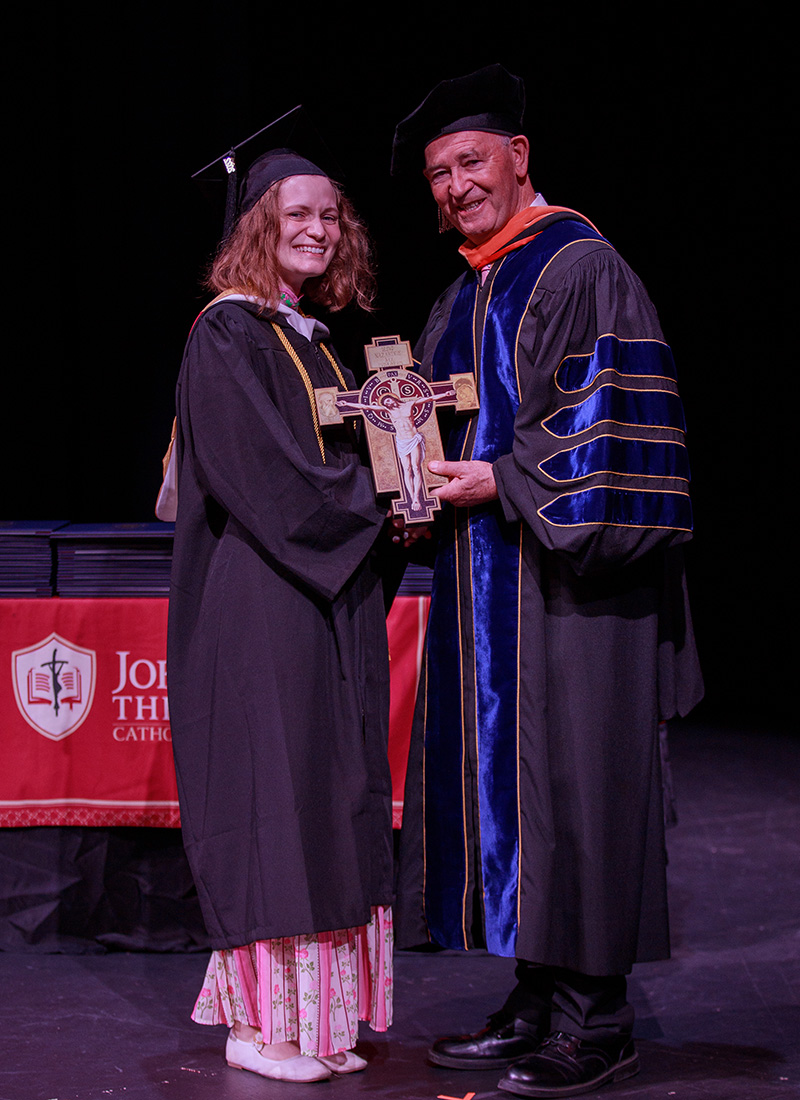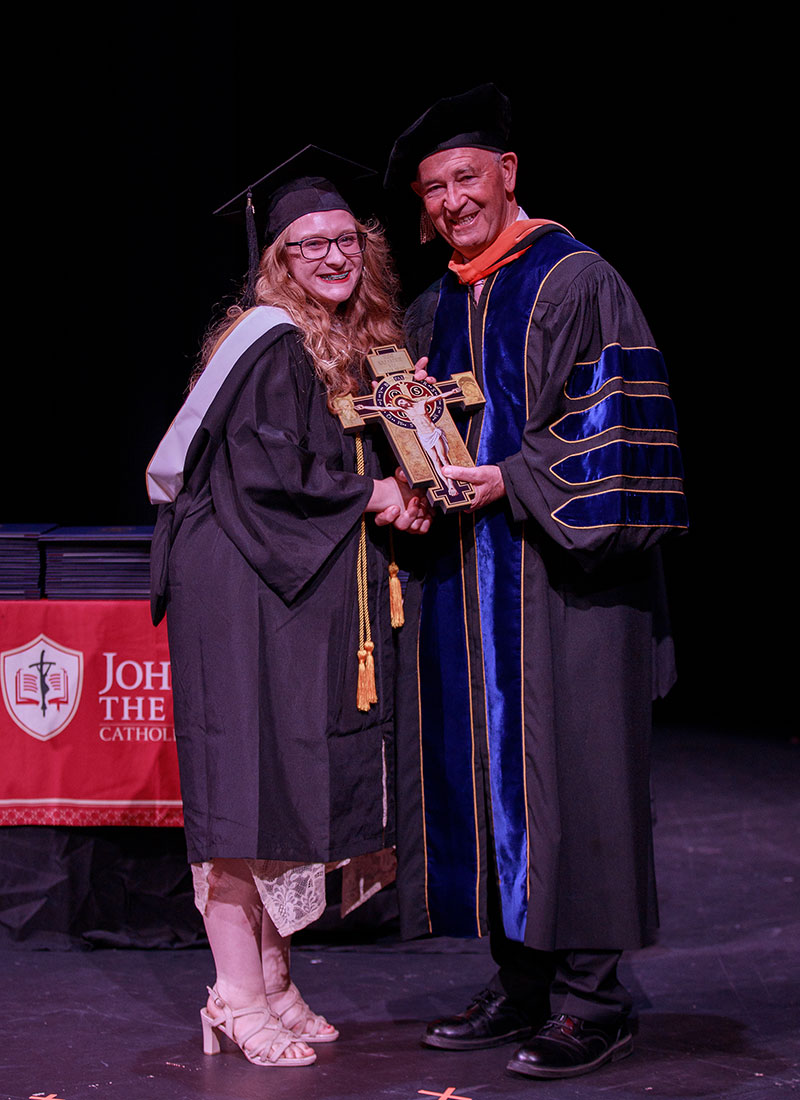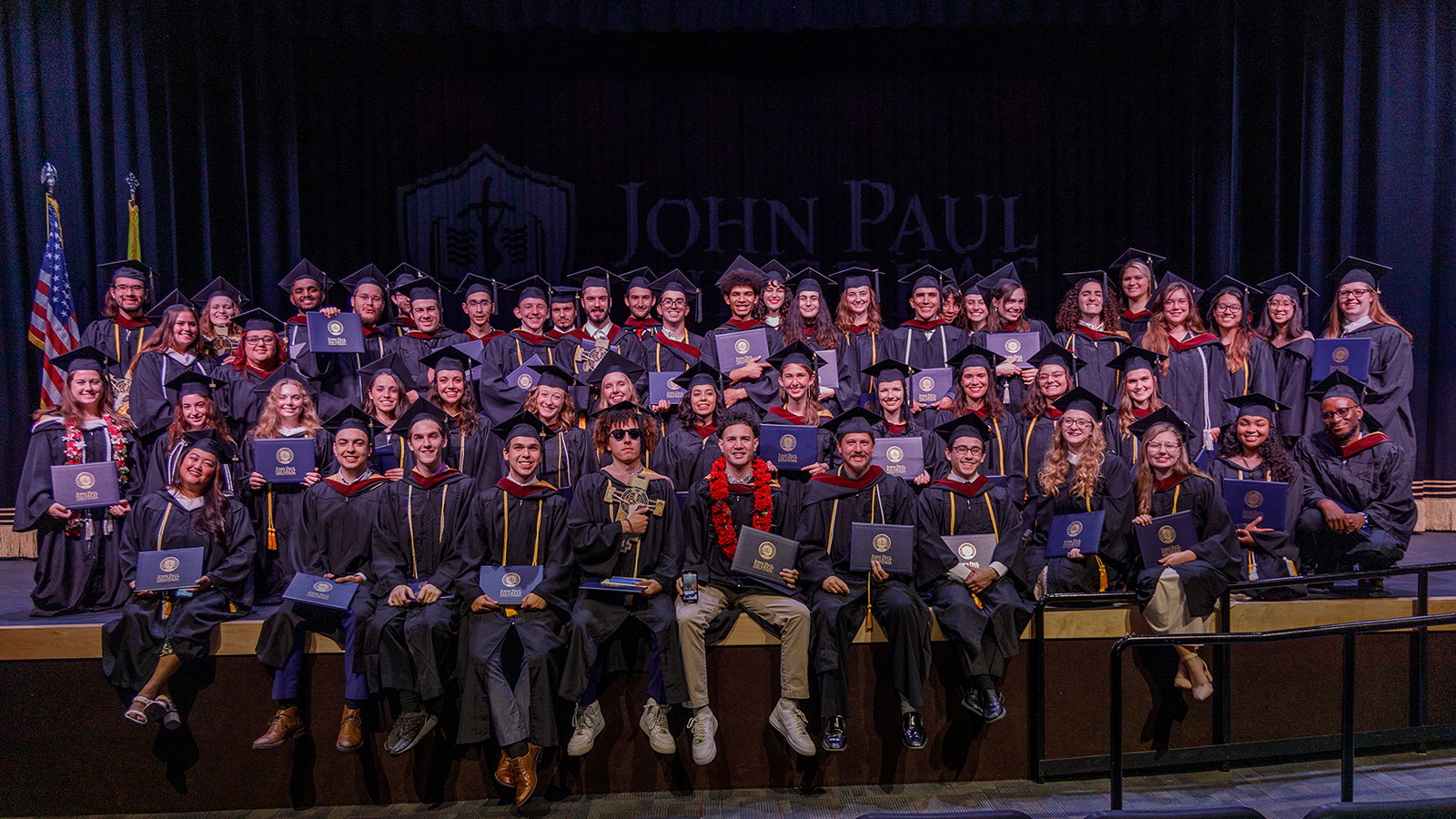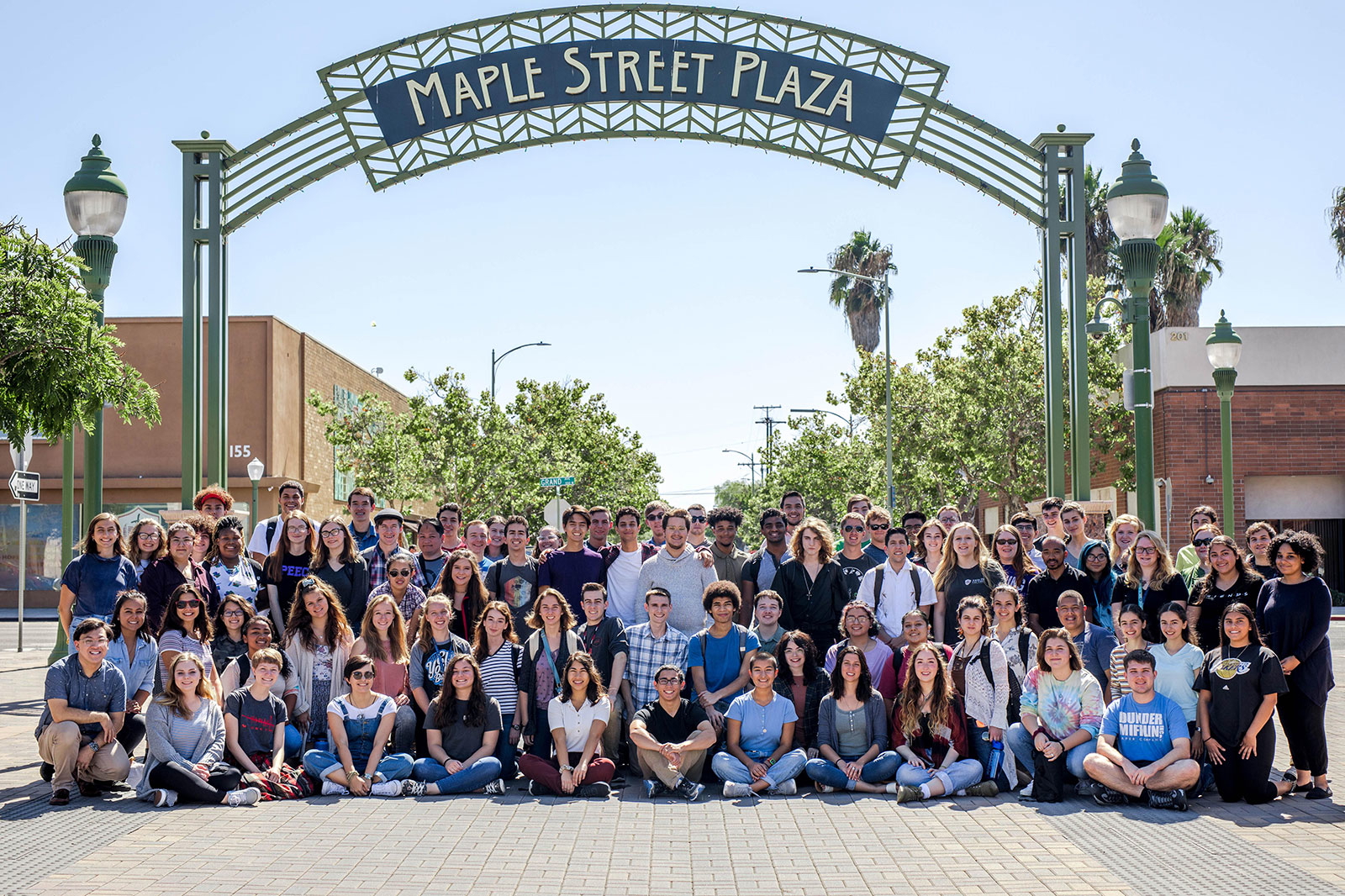 Senior Showcase Events
The day before the Graduation, JPCatholic hosted several events to celebrate student accomplishments. In the morning, a Senior Visual Arts Showcase exhibited a variety of digital and traditional artwork from the graduating class, along with a demo of Wayward Rose, a video game created by the senior Game Development students that will be published on Steam.
In the afternoon at the Ritz Theater, JPCatholic Theatre Productions presented Newsies, directed by Angie Bitsko and Azara Seek and featuring a cast of seniors and other students.
In the evening at the Ritz Theater, JPCatholic presented the Senior Film Screening, a premiere of capstone projects from Film and Animation seniors. The event was emceed by Prof. Nathan Scoggins, and audiences enjoyed a showcase of seven live action short films and three animation projects.
Learn more about the projects