Class of 2018 Arrives
September 26, 2015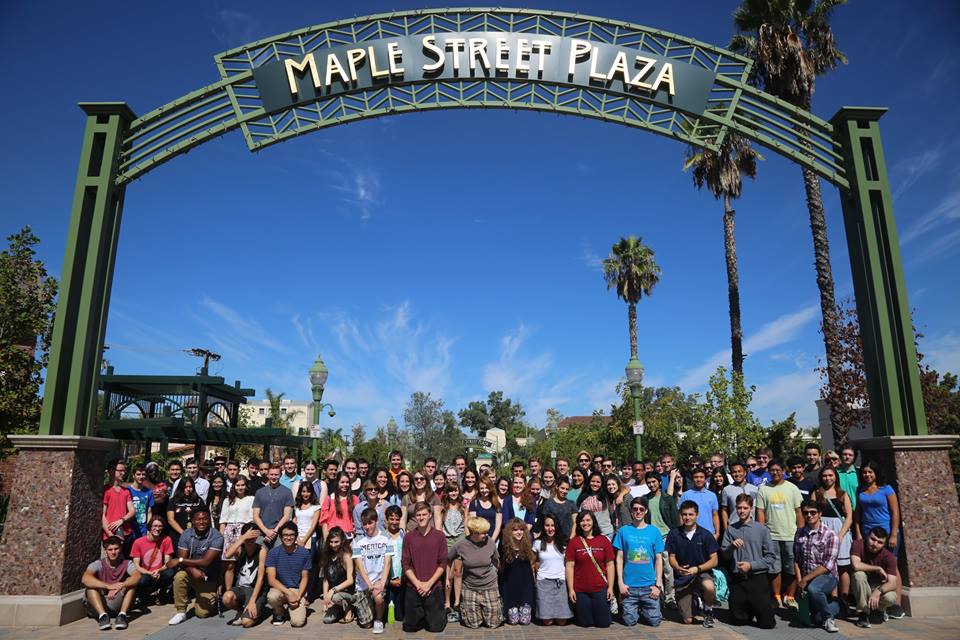 The class of 2018, pictured above, arrived on campus on Friday, September 25, 2015. The 91 new undergraduate students come from all across the United States, and the group is JPCatholic's largest incoming class. The new students began classes on Wednesday Sept. 30th. The Media area of emphases continue to grow rapidly.
The incoming graduate student body consists of:
69 new students in our MA in Biblical Theology. This bring the MA class size to 100, and makes our program one of the largest Theology programs in California.
13 new students in our MBA in Film Producing. This student cohort will graduate in December 2016. These students have the option to spend their last quarter of the program doing an internship in Los Angeles.