JPCatholic 10th Anniversary
September 2, 2013
A walk with God
From: Dr Derry Connolly - Founding President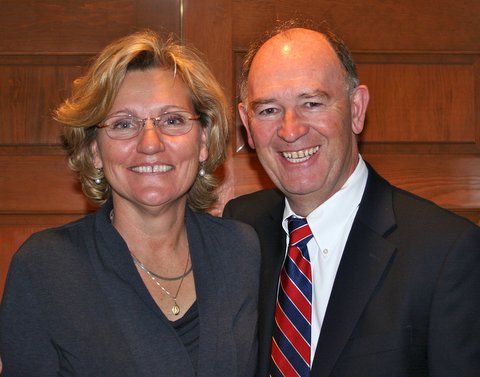 On September 2, 2003 Lidy and I took the first real step to create what is now John Paul the Great Catholic University. After much prayer and discussion, we spent $8.95 to acquire the URL www.NewCatholicUniversity.com and $3.95 for the first month's web hosting - for a whopping total of $12.90. See the historical purchase receipt. Thus began our journey, our walk in faith and trust in God, which has been richly blessed by Him and generously supported by so many from all across the country.
On September 2, 2013, ten years later, we are just days from graduating our fifth undergraduate, our third MBA, and our first MA in Biblical Theology classes. We are just weeks from the start of our 8th academic year, which will on our new campus in historic downtown Escondido, with 200 on-campus and 100 online students .
Our audacious mission to Impact Culture for Christ by forming students as creators and innovators, leaders and entrepreneurs at the intersections of media, business and theology, guided by the teachings of Jesus Christ as preserved by His Catholic Church, has attracted many students from all across the US who have dared to join us. Be not afraid: those words often spoken by our patron Blessed Pope John Paul the Great characterize our students and their parents, to whom we will be forever grateful for their trust, confidence and courage.
Inventing the future of Catholic higher education and building a radically new Catholic University is the awesome responsibility that relentlessly drives and abundantly motivates our many faculty, staff, priests, regents, and trustees who have sacrificed so much yet gained so much on this journey. They have generously given countless hours accepting and delivering on their respective responsibilities of teaching, managing, spiritually and strategically guiding the institution.
Extraordinary generosity and confidence describes our many benefactors whose gifts have laid the financial foundation for the University. Prudent and careful stewardship has enabled the University to continue to operate in the black since we began classes with our first students on September 18th, 2006.
Our New Campus is very exciting and the charm and ambience of the historic downtown is very attractive to our creative entertainment media students. The California Center for the Arts is a major asset and the community of Escondido is very welcoming. The University has purchased the 24,000 sq. ft. former Mingei Museum at 155 W. Grand Ave,, which sits at the intersection of historic Grand Avenue and the Maple Street Pedestrian Plaza. We are in escrow to purchase the 5,600 sq. ft. 200 W. Grand Ave to house administrative offices, and have leased 6,000 sq. ft. in 237 W. Grand Ave to house the University's business incubator and 4,000 sq. ft. in 220 W. Grand Ave to house faculty offices. These four buildings form the nucleus of our new urban campus (see map). The University has leased 23 apartments for students residences in the new downtown Latitude 33 apartment complex.
Your help going forward on this walk in faith and trust in God is critical. Our new campus is so important to our mission and yes it is expensive. Lidy and I ask you to please consider supporting us now when our need is pressing. Make a 'one-time' credit card gift online now, using PayPal, by clicking on the "Make a Donation" button.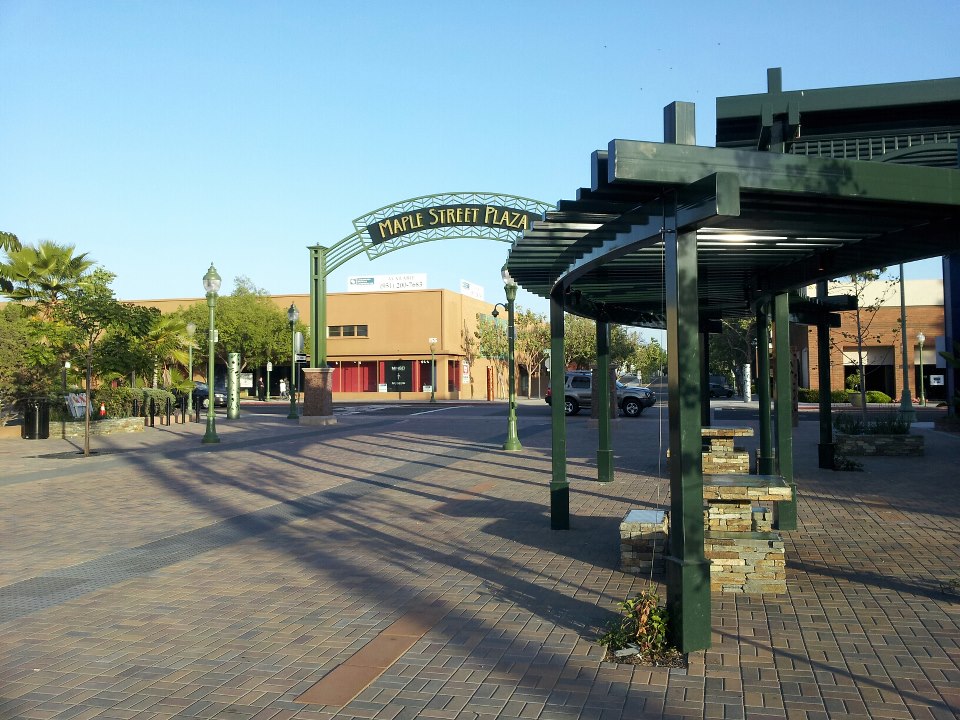 In the picture above, you are looking at the former Mingei Museum, 155 W. Grand Ave, the building slightly left of center, from the Maple Street pedestrian Plaza. In the picture below, you are looking at 200 W. Grand Ave building, the brick building in the right of the picture, from the Plaza.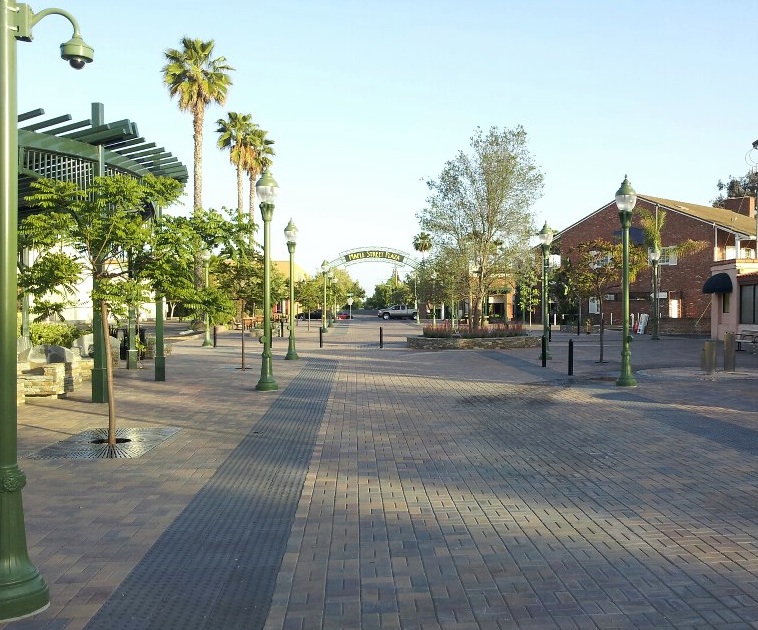 Operations will begin in Escondido in August 2013.