Fr. Andy Younan Publishes New Book "Advice from Aristotle"
May 4, 2022
Last week, Fr. Andy Younan, Ph.D., published Advice from Aristotle: Life Lessons from the Nicomachean Ethics. In his signature style, Fr. Andy distills Aristotle's wisdom on how to live a better and happier life with a quick read that is humorous and accessible while also stimulating and profound.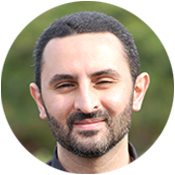 Father Andy has been a Professor of Philosophy at JPCatholic since 2009. He is the founding Rector of the Seminary of Mar Abba the Great, the seminary of the Chaldean Catholic Diocese of St. Peter the Apostle. Fr. Andy is an avid translator of Aramaic, and is the translator/editor of the Emmanuel prayer book, which contains English translations of Chaldean liturgical prayers. He is the co-author of Introductory Chaldean and Chaldean Grammar, and the author of Perpetual Jubilee: Meditations on the Chaldean Liturgical Year, as well as Thoughtful Theism: Redeeming Reason in an Irrational Age (Emmaus Press, 2017).
Father Andy received his PhD from the Graduate Theological Union in 2019, and his MAs in Philosophy and in Theology from the Dominican School of Philosophy and Theology in 2005. He received his BA in Philosophy from Sacred Heart Major Seminary in Detroit in 2001. He is a current student in the Canon Law program at Catholic University of America.
Advice from Aristotle is available on Amazon or from the publisher Wipf and Stock.