Alumna Emily Deady to Publish Third Novel in Fantasy Series
September 17, 2020 | by Clare Schmidt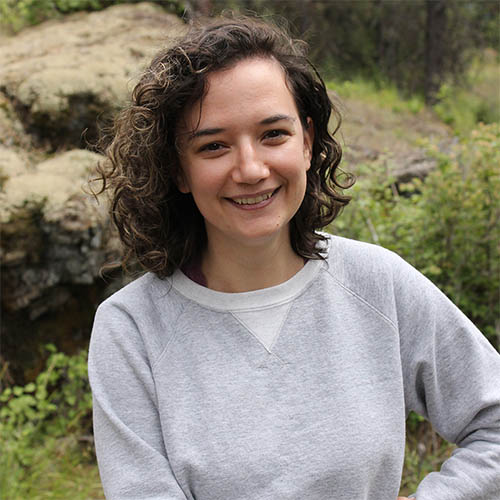 This November, alumna Emily Deady will publish the third novel in her Fairy Tale Royals series. Pearl of Magic will follow Thorn of Rose and Shard of Glass, bringing the planned five-novel series one step closer to completion.
Deady graduated from JPCatholic in 2013 with a Bachelors in Communications Media, and again in 2015 with an MBA in Film Producing. Originally from Seattle, she settled in San Diego with her husband after they graduated from the University.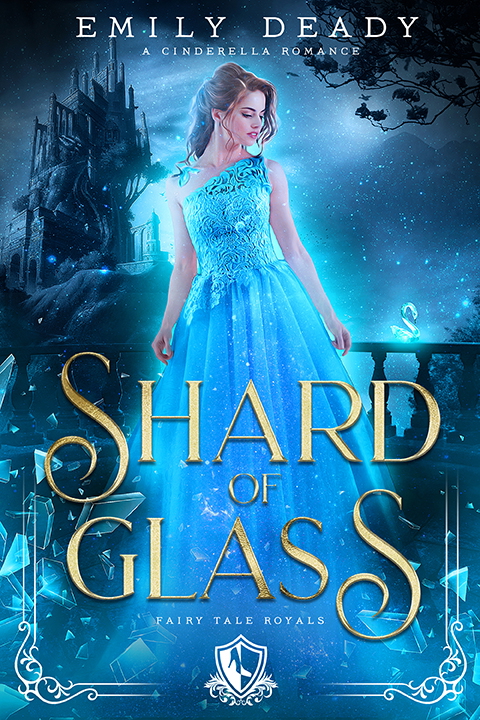 Upon release, Shard of Glass was ranked #1 New Release in "Teen & Young Adult Clean & Wholesome Romance eBooks"
In 2017, Deady began self-publishing on Amazon with Excuses to Feast, in which she reflects on the Advent traditions instilled by her parents and offers practical ideas for families to prepare for the coming of Christ at Christmas. In 2019 she expanded to fiction and published a swashbuckling pirate romance titled Close Quarters.
This year, the quarantine has given her extra time to commit her stories to the page. She has already published two novels in her Fairy Tale Royals series in June and August, and the third will be released on November 16th. The series offers new retellings of classic fairy tales such as Cinderella, Beauty and the Beast, and the Little Mermaid, featuring "self assured heroines, sweet romance, and a little bit of magic." The overarching saga centers on five siblings of the royal family and each one's romantic involvement with one of these fairy tale icons.
"I've always been a reader, but I didn't grow up wanting to be a writer," said Deady. The drive to write fiction was a more recent development, partially due to her involvement at JPCatholic with story development and writing screenplays. She felt drawn toward writing middle-grade fiction along the lines of The Chronicles of Narnia and Princess Academy. "I was that age and reading those books when I fell in love with reading, so that's really near and dear to my heart."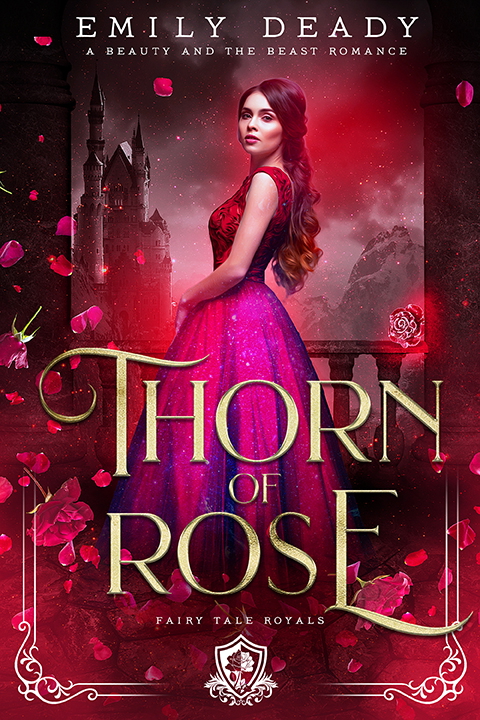 Upon release, Thorn of Rose was ranked #1 New Release in "Teen & Young Adult Medieval Fiction"
When she picked up a book called Write, Repeat, Publish, her drive to self-publish really took off. "I was definitely interested in writing at that point, but I didn't want to spend years and years writing to only maybe get published one day by a publishing company," she said. In addition, she found the monetary incentives of publishing her work a powerful force to overcome writer's block and publicly share her work. "That's when I started seriously considering writing. If you approach writing like a business, you can actually make money off of it. I wanted to see results instead of just writing for the sake of writing."
Her series has been well received so far; reviews on Amazon average 5 Stars and praise the books for their multifaceted characters, elaborate backdrops, solid pacing, and highlight how they cleanly and cleverly reimagine the classic fairy tales. "Getting positive feedback from complete strangers is incredibly humbling. People often assume that writing and reading are solitary activities, but there is so much connection that happens between an author and a reader. It's amazing when they pick up on the nuanced threads you weave in."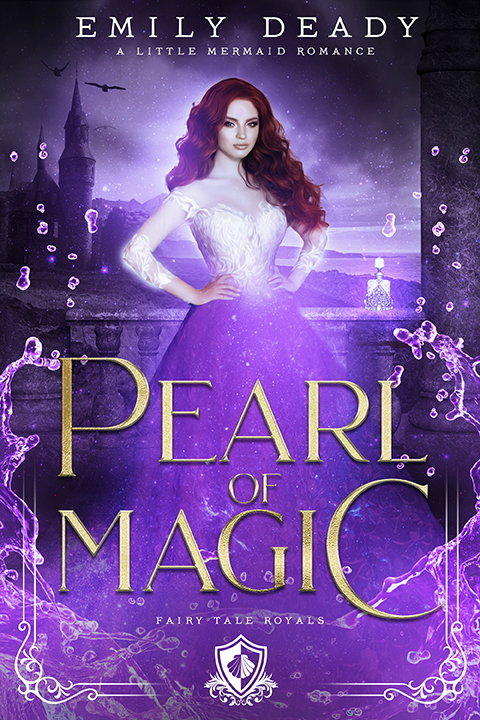 Pearl of Magic will be released on Nov. 16th, 2020
Deady attended JPCatholic before the launch of the Creative Writing & Screenwriting emphasis, but shared how screenwriting professor Chris Riley inspired her storytelling drive and philosophy: "[He] once said that there are artists who trouble the comforted, and there are artists who comfort the troubled. That always stuck with me because I recognized that I am someone who comforts the troubled. Even more important to me than the monetary aspect is the positive gentle impact that my stories can have, especially when they provide joy and entertainment."
In fact, throughout the first three months of the pandemic, she sent out a weekly chapter of the then unreleased Shard of Glass to her newsletter list. "Even though it meant giving it away for free, I wanted to do what I could to share something each week that readers could look forward to. The positive response to that was completely overwhelming."
After Pearl of Magic, Deady's next novels in the series will focus on adapting the stories of East of the Sun, West of the Moon and Robin Hood. She plans to have the final book published by May 2021 and then move on to new projects within the romance and fantasy genres.
Emily Deady's Fairy Tale Royals series can be purchased in paperback or Kindle edition. Buy on Amazon.