Alumna Haley Rossi Wins Emmy for Work With Spirit Juice Studios
December 8, 2022
On December 3rd, Haley Rossi ('14) won her first Emmy at the 64th Chicago/Midwest Emmy Awards Ceremony. Rossi is a Creative Lead at Spirit Juice Studios, an award-winning Chicago based creative production firm specializing in Catholic video content.
Rossi worked alongside others at Spirit Juice Studios to create "Fill These Shoes", a vocations video for the Archdiocese of Chicago. Their film took home an Emmy in Outstanding Achievement in Branded Content. The short narrative video features an 80-year old priest reflecting on his vocation. He prays his passion takes hold of another, hoping that another man can find fulfillment and salvation in the beautiful life of consecration.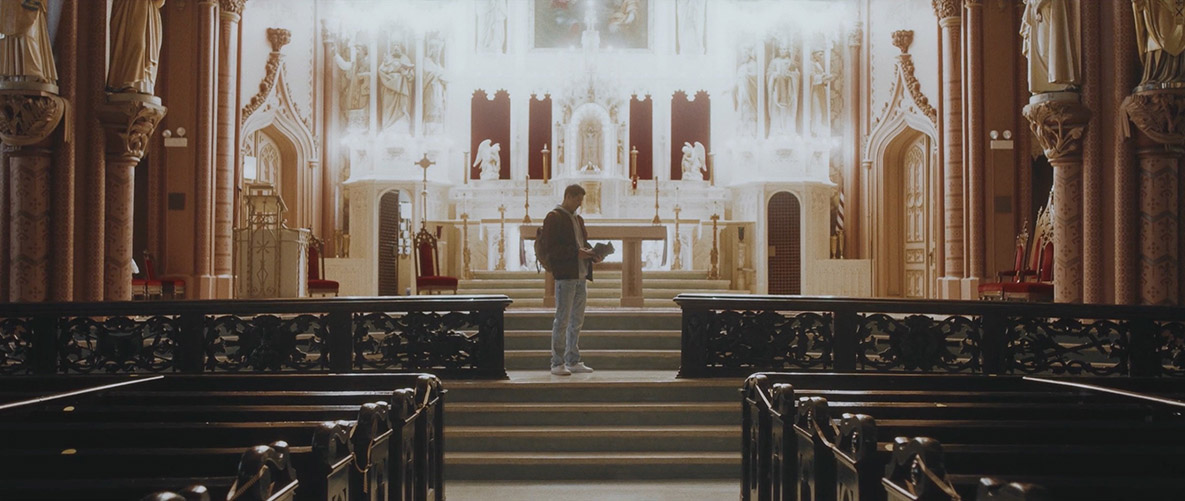 "As an artist, I strive to create pieces that are good, true, and beautiful," said Rossi. "Working at a Catholic film studio like Spirit Juice has allowed me countless opportunities to do just that. Being recognized by the academy for our work on 'Fill These Shoes' reminded me that there is a place for Catholic content in our culture. I truly am blessed to be working with such talented people, without them this film never would have happened. Cody Hilliard, the director of this piece, said it best in his acceptance speech; 'It truly is a beautiful life when you have the privilege to work with such talented people.'"
The award ceremony took place at the Marriott Magnificent Mile in Chicago. Rossi shares the award with Rob Kaczmark, Cody Hilliard, Greg Krajewski, Seneca Lester, Shawn Lucas, and Branden Stanley.
She follows in the footsteps of Melinda Simon ('10) who won three Emmys during her work at Spirit Juice Studios (for "Salve Regina", "Janessa's Story", and "Witness of Mercy: The Story of Jennifer Trapuzzano"). Simon now teaches post-production at JPCatholic.
You can watch "Fill These Shoes" here.
Interview after the awards show with Haley Rossi, Cody Hilliard, and Rob Kaczmark (1:28:40)
The Chicago/Midwest Emmy Award Show - "Fill These Shoes" at 1:52:36