Alumna Maggie Mahrt to Direct Feature Film "O, Brawling Love!"
May 6, 2022
Maggie Mahrt ('10) will return to JPCatholic to direct O, Brawling Love!, the inaugural project in JPCatholic's Feature Film Program.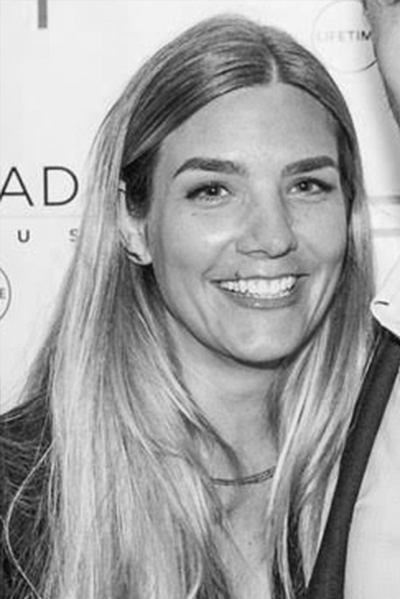 Maggie Mahrt, Class of 2010
Mahrt is an award-winning film director with nearly a decade of experience creating original content in the narrative and commercial space. Her senior capstone project at JPCatholic, Chow Bella, took home the Audience Award at San Diego Indiefest. After graduating, Mahrt worked for three seasons on NBC's supernatural cop drama Grimm as Executive Assistant to showrunner David Greenwalt. In 2016 she was selected as one of eight women by the American Film Institute's Directing Workshop for Women, through which she wrote and directed the award winning short film Unbound. She has directed original content for brands such as Disney Digital, Paramount Studio, Babble, Tongal, Toyota, Bank of America, The Bouqs, and Leo Diamonds. Mahrt was also a participant in the Fox Filmmaker Lab, The Ryan Murphy Half Program, Lifetime Shadowing program and a two time writing fellow in the Story Incubator.
As previously announced, JPCatholic's faculty selected O, Brawling Love! from a pool of nearly fifty student and alumni pitches. Written by senior Screenwriting student Bella Lake, the script is about two rival acting students who are forced to reconcile their differences and play lovers Romeo and Juliet in their final school play, vying for a $25k cash prize.
"It's very meaningful for me personally to be able to direct the inaugural project for the Feature Film Program," said Mahrt. "It's a gift to be able to give back to the University and community that started me off on my journey as a director. I hope that the participating students are enriched and inspired to grow and expand in their own creative vocation and to use their talents in a unique way to tell a great story. I think we will create something wonderful together and have a lot of fun along the way!"
George Simon, Chair of Communications Media, and Eleazar Palma, Production Manager are leading a class of students this quarter in pre-production for O, Brawling Love! Crew positions have been assigned, casting is in progress, and production is slated to begin on June 6th.