Alumni Spotlight: Creating Graphics for World Cup Qatar
December 15, 2022
Over the past year, three alumni from JPCatholic have been busy developing motion graphics for the 2022 World Cup. As part of the team at |drive| studio, they were involved in creating the graphics and branding package for the U.S. broadcast on FOX Sports, and even the design of the physical set used for the broadcast from Qatar.
|drive| studio is a design agency based in Los Angeles and San Diego, with a new office in Nashville which opened last month. Their large portfolio of clients and projects has included NASCAR, the NFL Super Bowl, The Masters, and National Geographic. They were also behind the graphics package for the Womens' World Cup in France (2019) and the World Cup in Russia (2018).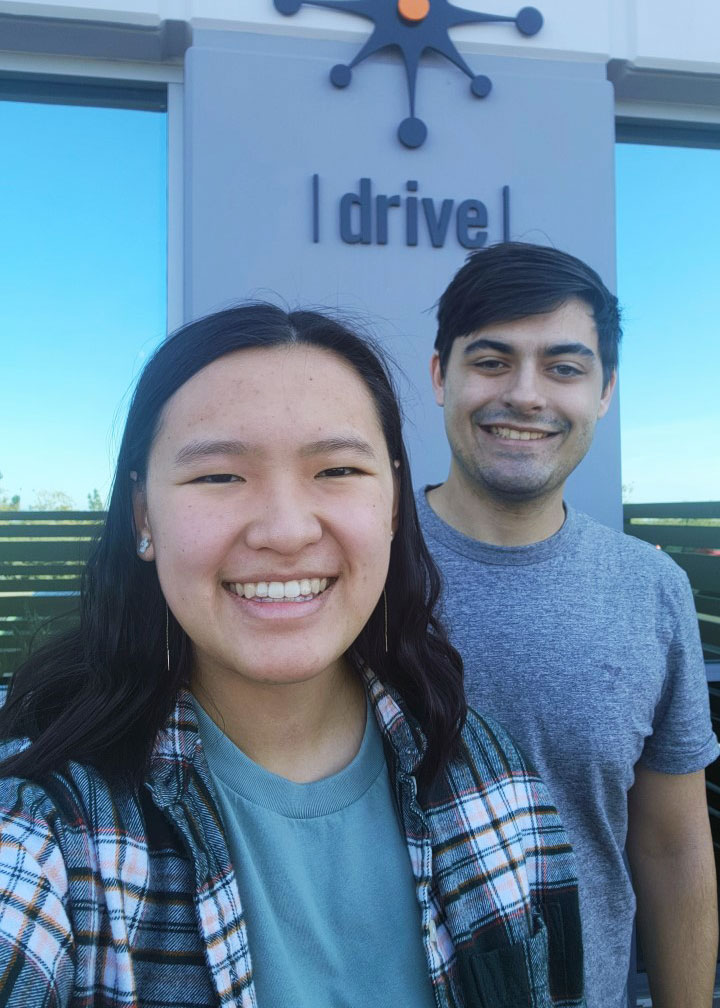 Yssa Mitra and John Paul Diodati
Yssa Mitra and John Paul Diodati both graduated in 2021 with an emphasis in Game Development and started working at |drive| shortly after. Mitra was Production Coordinator on the World Cup Qatar project, keeping the pipeline organized and assisting with logistical operations.
"Having the opportunity to work on something as big as the World Cup has been such a privilege," said Mitra. "It was one of the first projects I worked on at |drive| and has taught me so much about motion graphics & the entire process that goes into creating something that has ended up being so widely broadcasted. It's been a ride & I'm so glad that we're finally able to share it with everyone!"
Diodati's role was to use Unreal Engine to create 3D models of the stadiums and help design the broadcast set that was built in Qatar. "Working on this project alongside all the talented people at |drive| has been an amazing experience for me," said Diodati. "I am very grateful for this opportunity to learn and grow, and for the help I've received from coworkers along the way. It is truly fulfilling to see our work airing live for millions of people to see."
|drive| studio has had a close relationship with JPCatholic for many years, with co-founder and Creative Director Nick DiNapoli currently sitting on JPCatholic's Board of Trustees. Over the years, |drive| has employed nine alumni and numerous interns from the University—a significant proportion given that their current staff is under 20 people. One of these alumni, Nate Sjogren ('11), worked at Drive for nearly a decade; in 2020 he launched his own design studio Akimbo, and he also teaches Adobe After Effects as an adjunct at JPCatholic.
Zach Sadler graduated from JPCatholic in 2015 and throughout his seven years at |drive|, he has now had the opportunity to work on three World Cups. For Qatar, he served as Senior Designer, sharing a large responsibility for shaping the direction and aesthetic of the on air package.
"I could not ask for better leadership than what we have here at |drive|," said Sadler, who works out of the new Nashville office. "That is more impressive to me than even the World Cup."