Inaugural "Feature Film Pitch Night": Nine Semi-Finalists Pitch Their Stories for Production
October 19, 2021
JPCatholic's campus community gathered on Saturday evening for the inaugural Feature Film Pitch Night. Over the past two months, students and alumni submitted 45 stories to be produced as part of JPCatholic's new Feature Film Program. This weekend, nine of those projects were pitched to a live audience, including a faculty panel comprised of George Simon, Chris Riley, and Jeff Deverett.
Each participant spent about five minutes pitching their story's logline, describing the main characters and their conflict, giving a brief synopsis of the plot, mentioning comparable films in the genre, describing the film's ideal market, and explaining why the film is producible on an indie budget at JPCatholic. Each pitch was then given immediate feedback from the faculty panel.
Prof. George Simon, Chair of Communications Media, is spearheading JPCatholic's Feature Film Program. He announced the program earlier this year as a way to integrate feature film productions into the curriculum, providing students the opportunity to collaborate with alumni and professors each year in bringing a new film to life.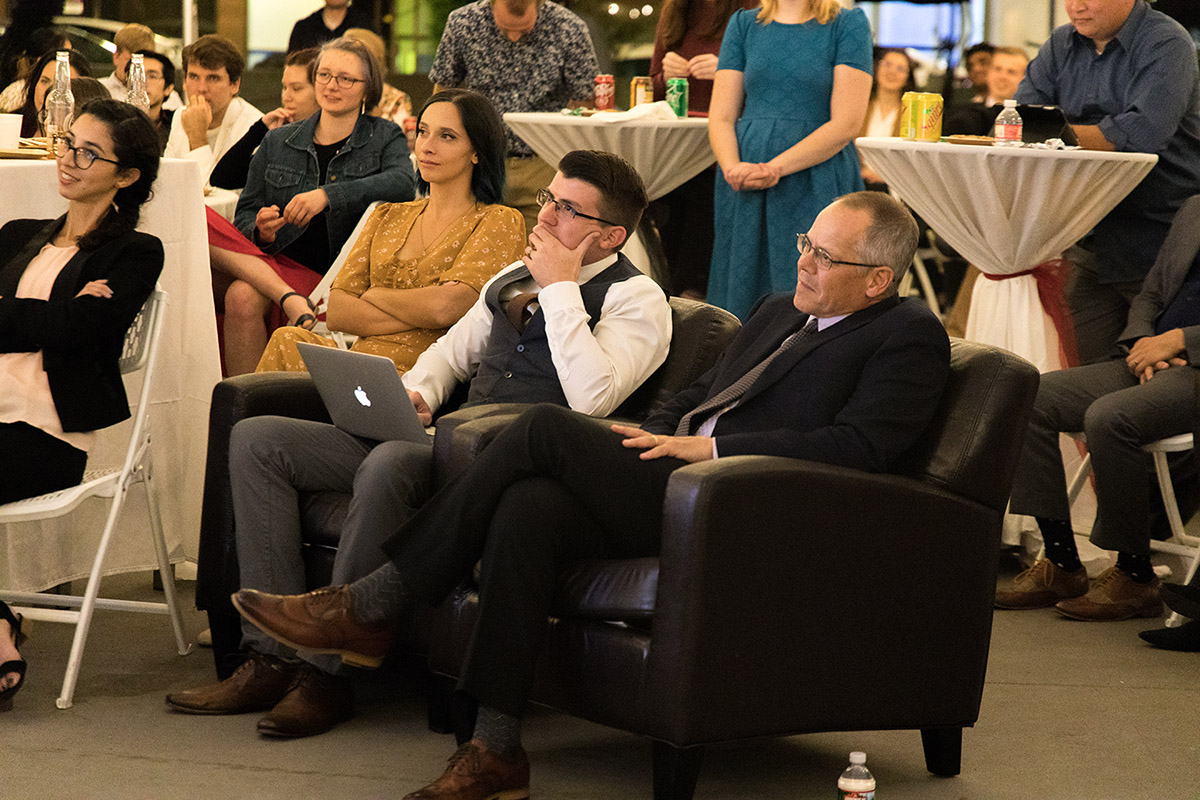 Prof. Chris Riley is a veteran of the Warner Bros. Script Department, and also authored The Hollywood Standard, which serves as the definitive guide on script formatting, used by professional screenwriters and film schools across the nation. He has taught screenwriting at JPCatholic since 2007.
Prof. Jeff Deverett teaches film distribution and marketing at JPCatholic. His extensive career in film and television spans both the business and creative sides of the industry. He spent 22 years working in senior and executive positions, and has managed iconic kids brands like Barney, Bob the Builder, and Thomas the Tank Engine. Over the past decade, Deverett financed, produced and/or directed seven feature films which he self-distributed worldwide.
"I've been in the film business my whole life," he shared with students as the event wrapped. "...The fact that you're making a feature film is an incredibly unique opportunity for university students, and super innovative. I haven't seen it anywhere."
Nicholas Toller, a junior film student, pitched a 1980s comedy-drama about two filmmakers fighting the studio for creative control over their monster movie: "I worked for weeks trying to get this story and pitch to where I wanted it, so getting up on stage to present it was a vulnerable moment. But the whole crowd, the panel included, was such a great audience. I couldn't have asked for a warmer and more supportive group of people to have pitched my feature to."
Bella Lake, a junior screenwriting student, pitched a romantic comedy about acting students vying for a scholarship through a performance of Romeo and Juliet. "It was really exciting to do creative development with Professor Simon and see my story come to life," she said.
Over the coming month, film faculty will narrow down the pool of candidates to four or five finalists. These may come from those who pitched at the event, or from others who were unable to pitch live. These finalists will be taken through a rigorous creative development process during the remainder of the Fall Quarter.
By the end of Fall Quarter, Simon expects that two or three frontrunners will be invited to participate in the Feature Film Producing class in Winter Quarter, where each script will undergo further refinement. By Week 5 of Winter Quarter, one script will be greenlit, and pre-production can begin.
"It was awesome getting to hear so many incredible pitches and to imagine these stories coming to life," said Simon. "I am so proud of the students and alumni who have poured their talent and creativity into these projects and excited to continue working with the finalists to develop these stories and determine which project will ultimately be chosen."
Below are the projects pitched at the event: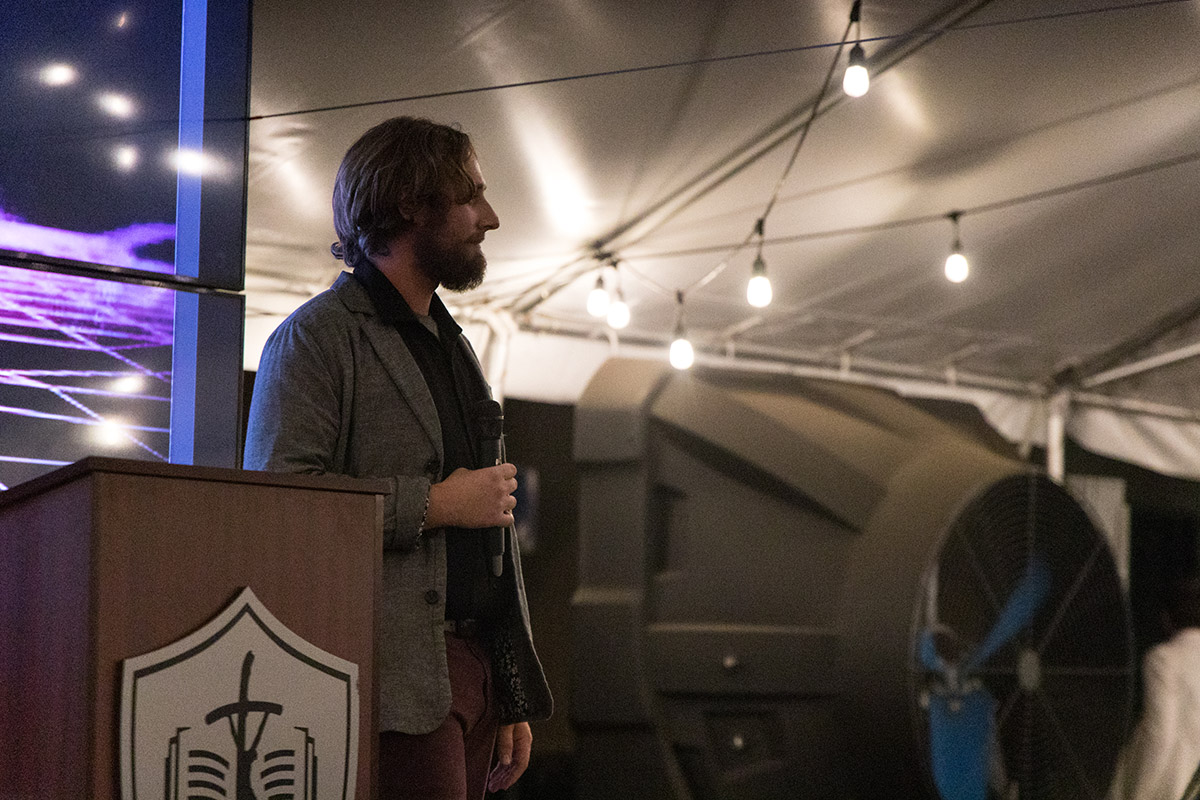 Classic 80's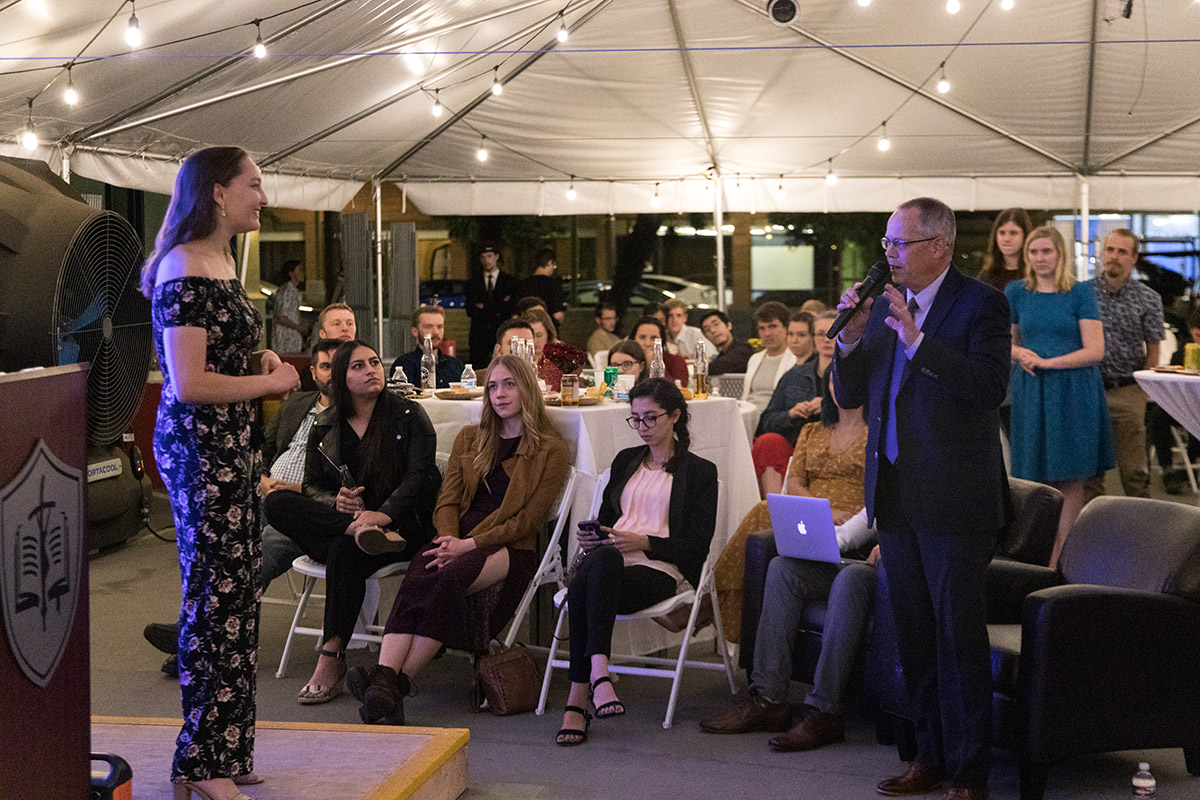 O Brawling Love!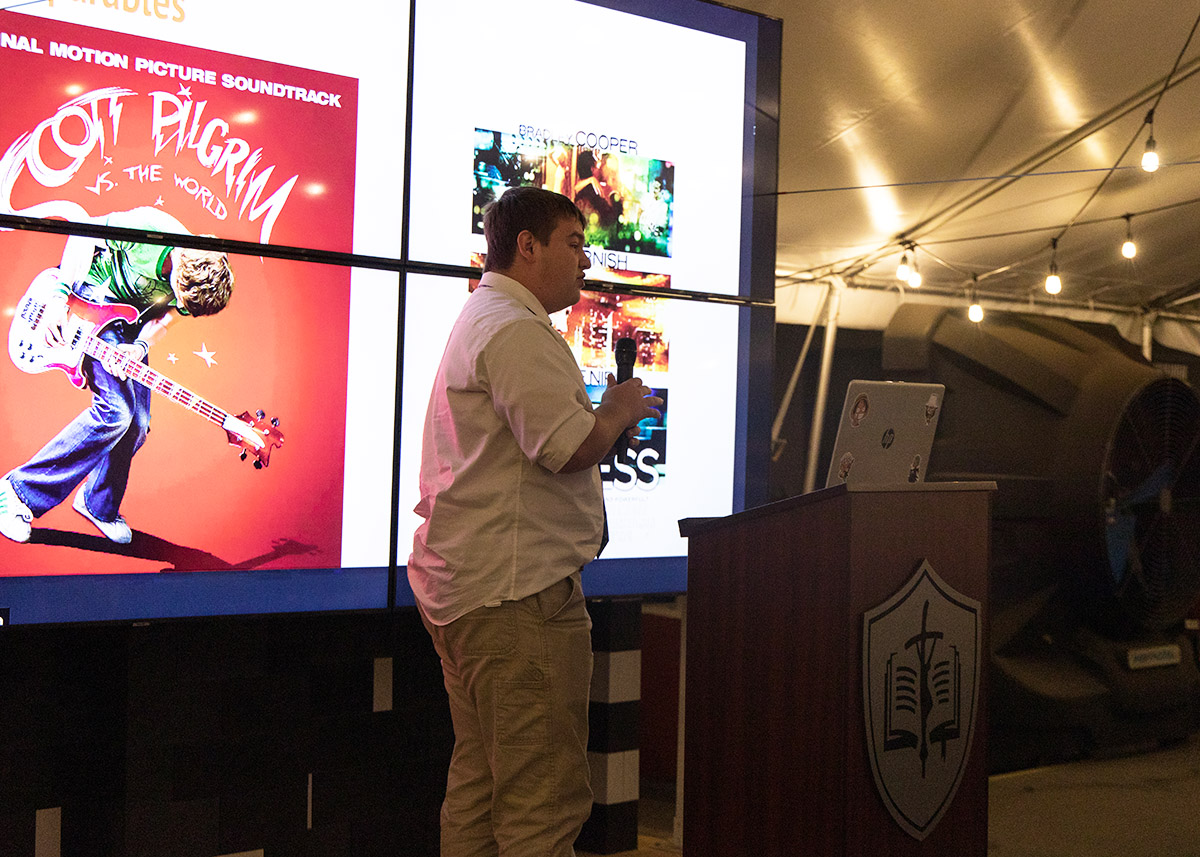 Poggers
Nucules vs. Everything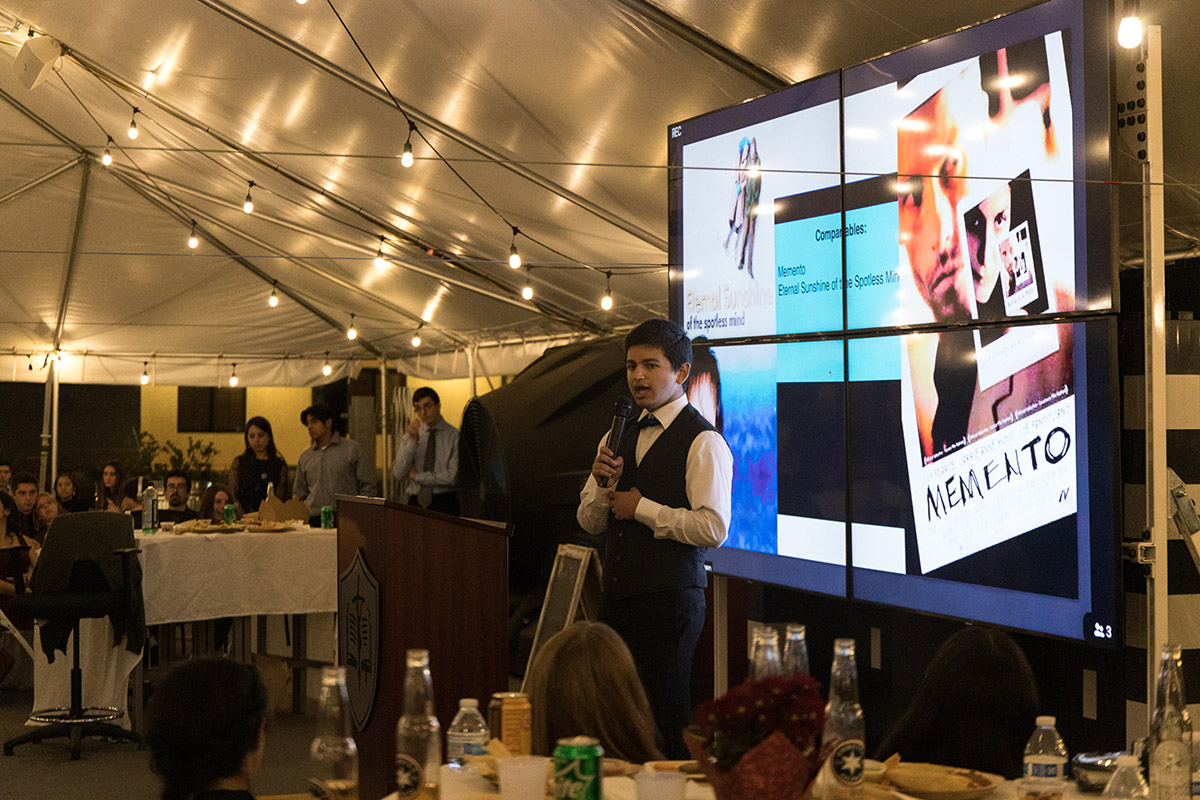 Fragile Memories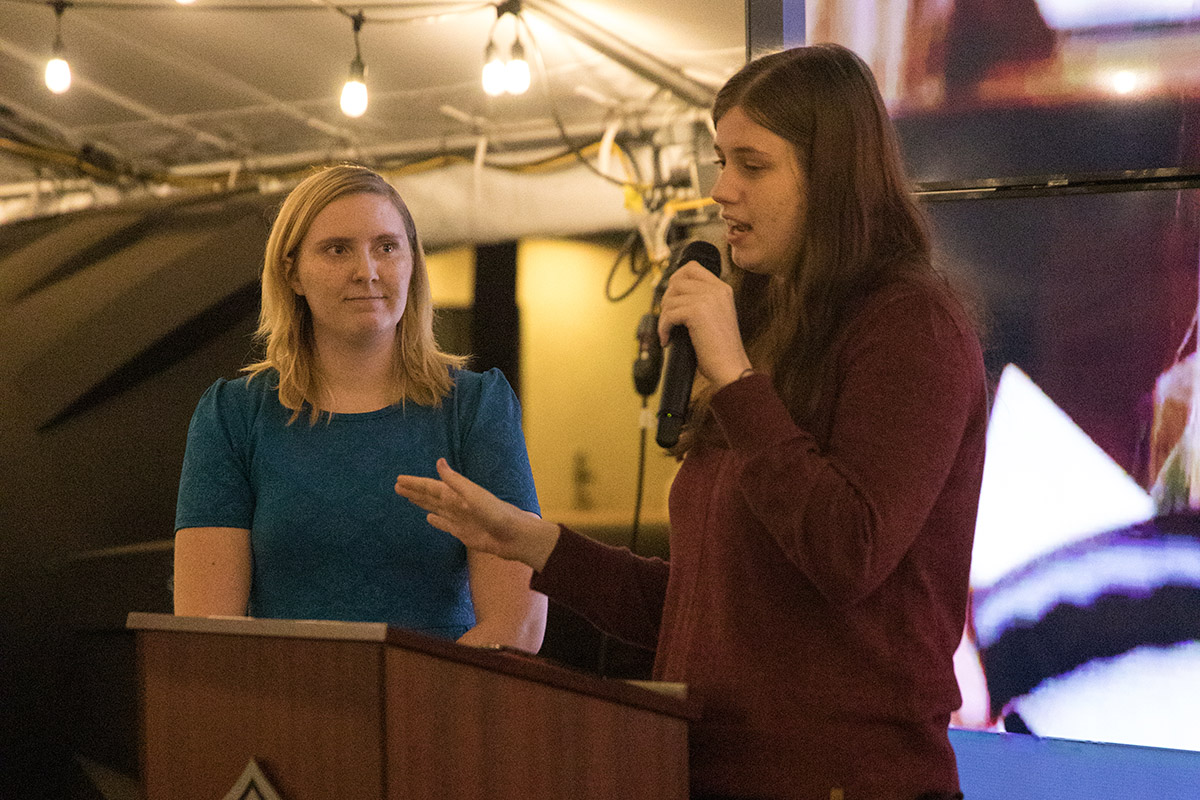 Adley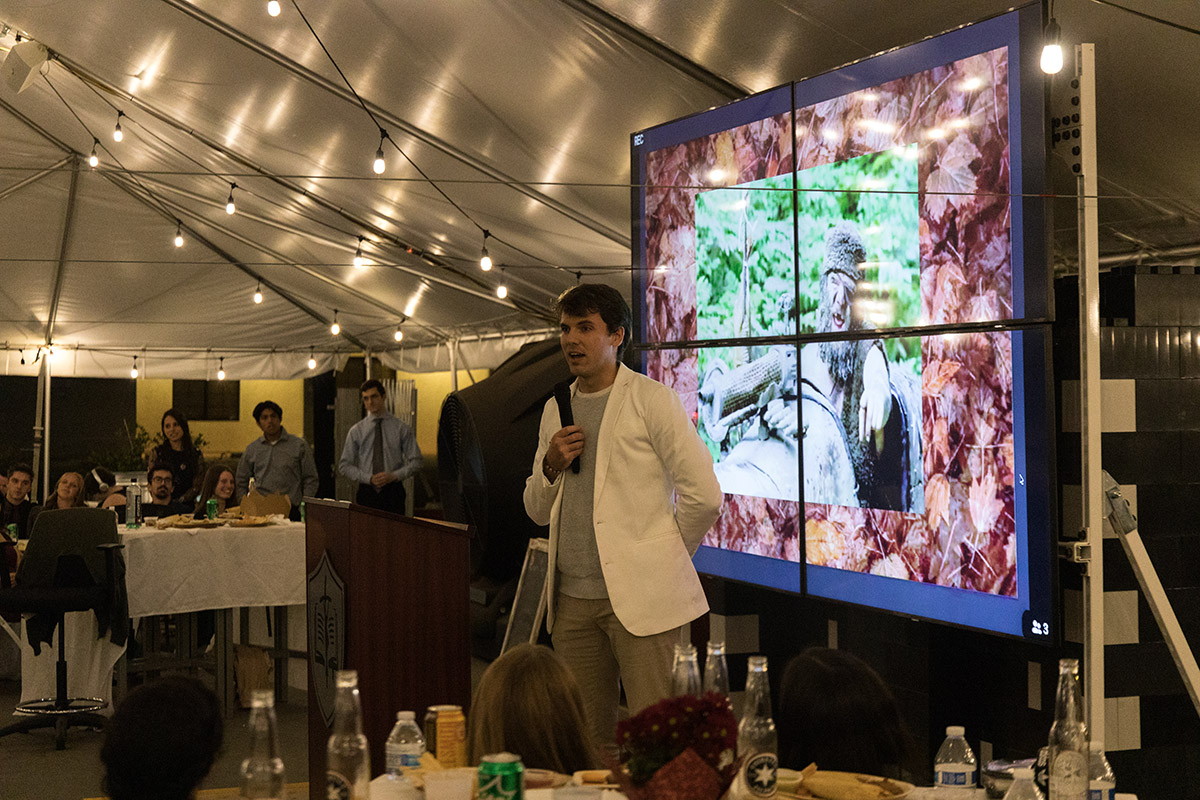 No Reception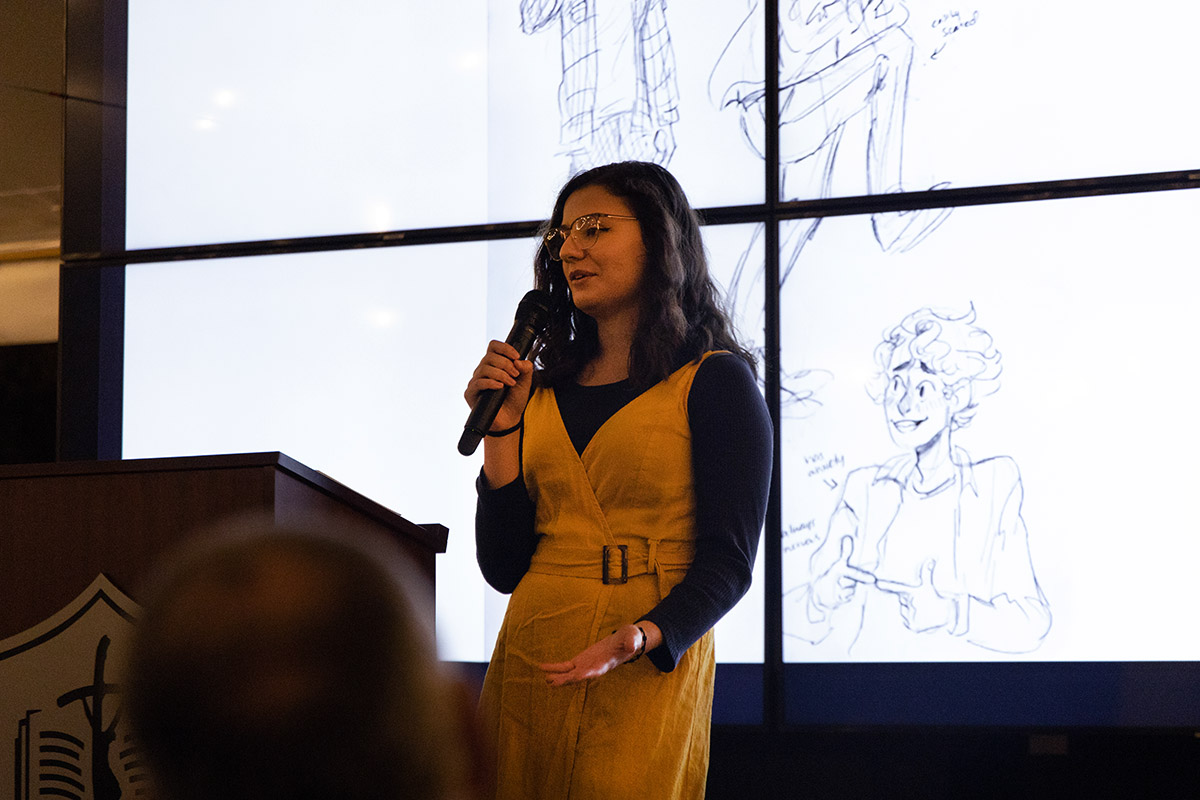 Dear Grandpa
The Show Must Go On