Alumni Company Hypuro Fit Promotes Physical and Spiritual Fitness with the "Catholic New Year Fitness Challenge"
November 23, 2020 | By Clare Schmidt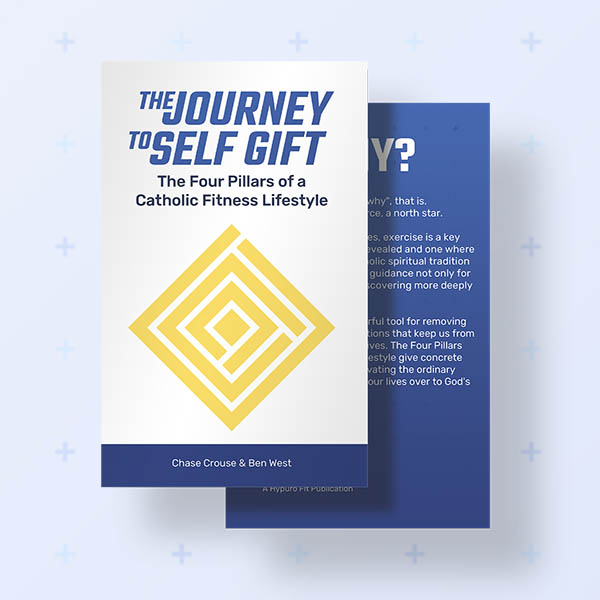 This summer, alumni Ben West '15 and Chase Crouse '16 founded a company called Hypuro Fit, designed to promote physical and spiritual fitness from a Catholic perspective. The philosophy behind their venture is summarized in their co-authored book, The Journey to Self Gift: The Four Pillars of a Catholic Fitness Lifestyle.
The pair published the book on July 1, 2020 to give "concrete and practical tools for elevating the ordinary, and turning every part of our lives over to God's transformative power." They launched Hypuro Fit later that month to provide Catholics with ongoing, holistic personal training.
The alumni collaboration has been a remote endeavor. Chase lives in Austin, TX with his wife Viva (Valdez) Crouse '18 and their daughter, serving as Director of Youth Ministry for their parish. Ben West lives in Kentucky with his wife Kathleen (Wilder) West '14 and their two children, working as a freelance motion graphic designer.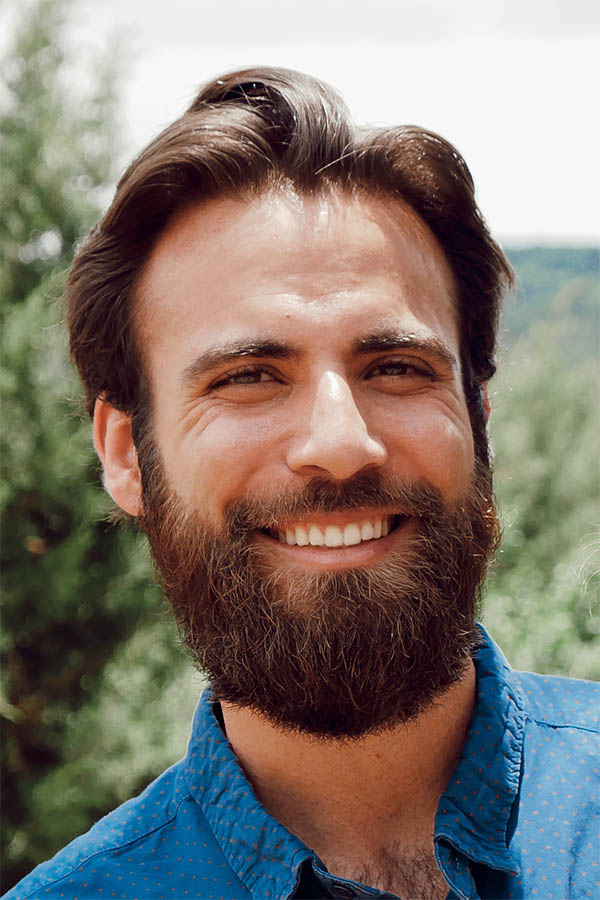 The company was formed out of a desire to provide accountability, depth, and a holistic approach to fitness. Crouse has been an athlete his entire life and has worked as a personal trainer – but only after a reversion experience in college did he start approaching physical training with a Catholic outlook.
"Bodily discipline is a basic way we can understand and begin to grow in spiritual discipline," said Crouse. "The body is very immediate; we sense something hurts and we stop. We're very much in tune with our corporeal needs, and less in tune with our spiritual needs. Entering intentionally into that bodily dialogue of working out and pushing yourself past what is comfortable for the sake of growth, is a lesson we can then apply to our intellect and prayer life."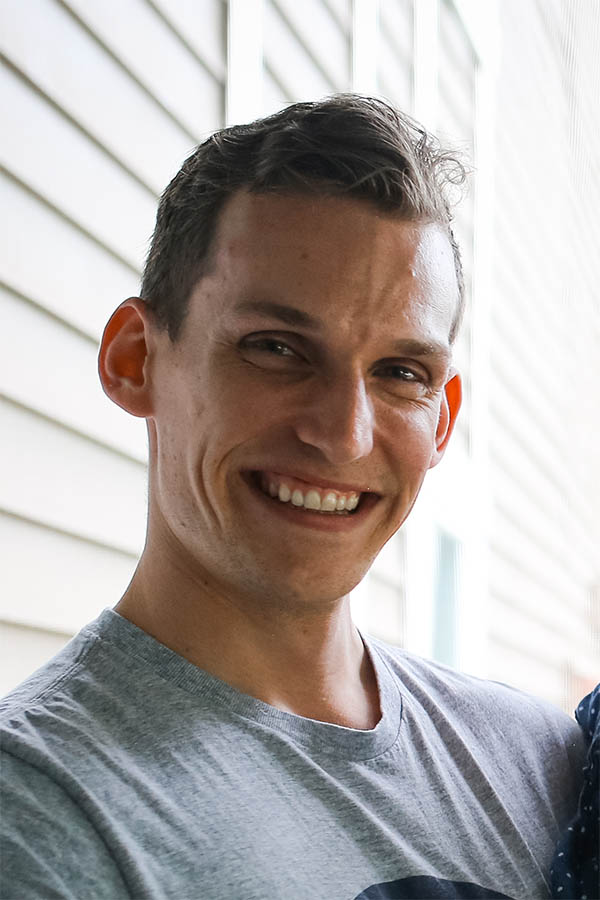 In addition to their existing services, the company just launched a new initiative called the Catholic New Year Fitness Challenge. Starting on the first day of Advent (Nov. 29th), the Challenge is structured to meld a concentrated exercise and coaching experience with the liturgical seasons of Advent and Christmas. Participants in the Challenge will benefit from eight weeks of fitness programming combined with spiritual reflections and support, along with a free copy of The Journey to Self Gift.
"One of the hardest things about working out is doing it alone," said West, "which is why we have made it a point to include the element of community in the Challenge, with the whole group of Challengers progressing through the weeks alongside each other as a cohort."
The cost of the series is $10/week ($80 total), but the alumni are offering JPCatholic students and faculty the first two weeks free (for a total cost of $60) with promo code PELICANPRIDE.
"When you're on break and out of your class schedule, it's easy to let your routine fall apart. I know I always felt that way." said West. "The stability and routine of the Challenge can be really beneficial for anyone looking to maintain a sense of normalcy and rhythm through the holidays."
---
Sign up for the Catholic New Year Fitness Challenge