JPCatholic Freshman Cast in a Lead Role in Upcoming Feature "Miracle at Manchester"
March 30, 2022
Paul Bonner, a freshman film student at JPCatholic, has been cast as a lead role in Miracle at Manchester, an upcoming feature film from JCFilms Studios. Directed by Eddie McClintock, the faith-based film will adapt the true story of Brycen Newman, a student at Cathedral Catholic High School who was diagnosed with brain cancer in 2015 and given a 5% chance to survive.
Bonner will play the role of Brycen Newman's best friend, Thomas Berman, one of the students who helped organize a large prayer service at Manchester Athletic Field. About 1,600 Cathedral students gathered to pray over Brycen, and three weeks later an MRI showed that his tumor had shrunk.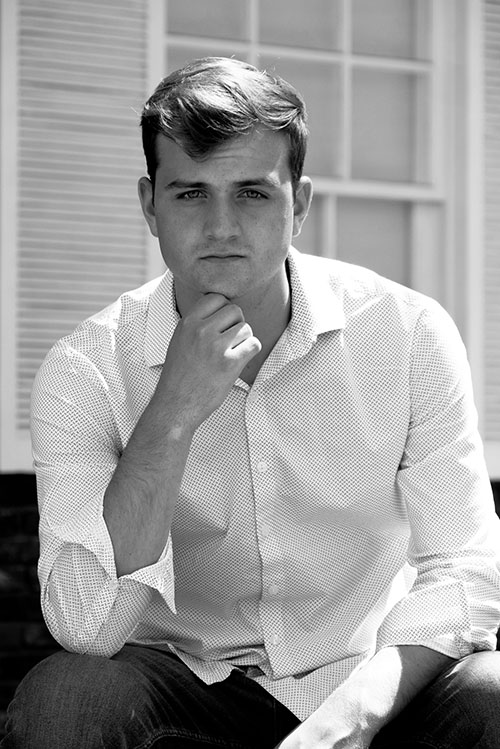 Paul Bonner, Class of 2024
"I was really excited to hear back that I got the role," said Bonner. "This is my first feature film, so I look forward to the experience and being part of bringing this story to life."
The film is being produced by JCFilms Studios, which has produced over 50 faith and family films designed to engage culture with positive messages. The studio works closely with actor Dean Cain, who is most famous for his role as Superman in Lois & Clark: The New Adventures of Superman. Cain has acted in over 30 films from the studio, and will play the role of Dr. Getty in Miracle at Manchester.
As reported by the San Diego Union-Tribune, auditions for the film were hosted at John Paul the Great Catholic University on February 19th. The casting call received over 300 online submissions, and nearly 50 participated in the on-campus audition, including many JPCatholic students as well as other talent from the San Diego and Los Angeles areas.
Bonner was not the only JPCatholic student to be cast in the film. Steven Braunstein, Bailey Garland, Nicholas Haren, John Howard, and Anna Welter will join the cast in supporting roles. Many JPCatholic students and alumni will also serve as featured extras: Margaret Alvine, Maria Gajdosik, Kyra McAlister, Daniel Morse, Shealeigh Rondholz, Paulina Sandoval, Sophia Sariego, Azara Seek, Adam Sherrill, Dominick Strada, Milena Weber, and Mary Wenner.
Jason Campbell, President of JCFilms Studios, is a writer and producer on the film. "JPCatholic has been phenomenal for us," he said. "There are so many talented kids there. We make a lot of faith based films every year, and want to keep making films in the San Diego area, where we have found a lot of willing and able talent."
Production will begin on April 14th, and much of the film will be shot on location at Cathedral Catholic High School.
The film is still casting extras. For more information please visit www.jcfilms.org/manchesterroles