Renovation on Creative Arts Academic Complex to Begin in 2023
November 21, 2022
John Paul the Great Catholic University is pleased to announce that construction will begin in early 2023 on the Creative Arts Academic Complex at 131 S. Broadway in Escondido.
Previously the home of Johnson Furniture until its closure in 2007, the property was purchased by JPCatholic in 2016 using a generous $1.5M gift from the Caster Family Trust as well as some debt financing.
The structure will be divided into two separate buildings (Cinematic Arts and Visual Arts) connected by a courtyard, which will serve as a venue for community events, outdoor performances, and student life. This complex will expand our current academic capabilities and campus exponentially, and equip our growing student body with the resources needed to create impactful art. Current plans include a recording studio, virtual production lab, more soundstages, fine arts workshop, acting black box studio, and additional classrooms and computer labs.
"This transformative Creative Arts complex is critical to the future success of JPCatholic's mission, for our next phase of academic excellence, and the forging of lifelong relationships with alumni," said Prof. George Simon, Chair of Communications Media. "Once complete, the new Creative Arts buildings will elevate the student experience and will unlock innovative collaborations for our students across all creative disciplines."
This project represents a significant step forward in JPCatholic's Build for Impact Campaign, a multi-year $18M comprehensive campaign for scholarships and campus expansion. To learn more about how you can support the next stages of the campaign, including renovation to open the St. Teresa of Calcutta Chapel, please visit jpcatholic.edu/go/build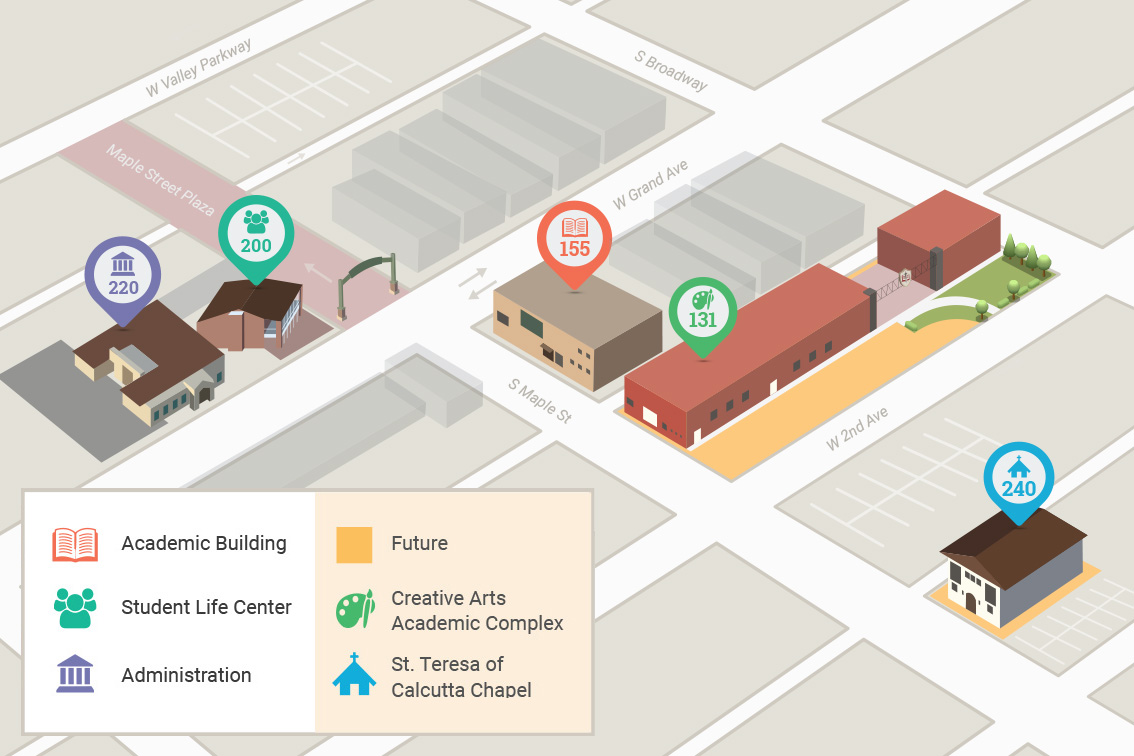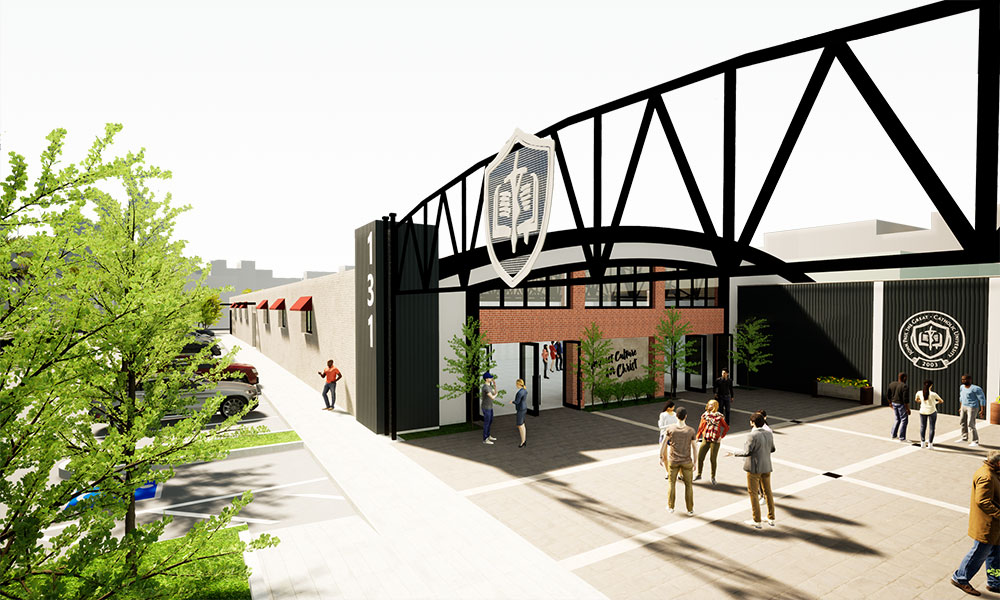 Concept art for the Creative Arts Academic Complex