Alumni's Company to Launch Game
March 20, 2015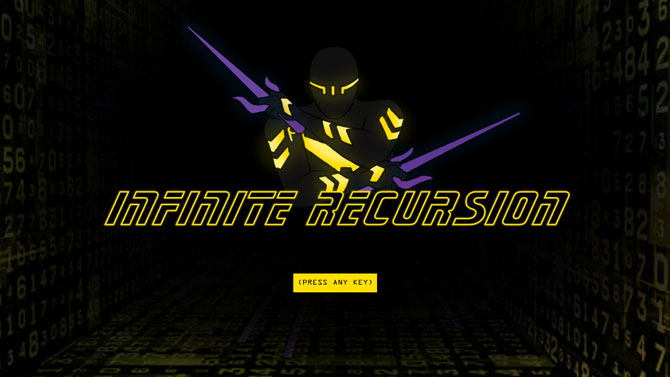 Nick Joyce (BS '13, MBA '15), founder and owner of Resurgent Games, is on the verge of launching his company's first game "Infinite Recursion." The game is a cyberspace first-person shooter where the player is on a mission to hunt down computer viruses.
Resurgent Games began when Joyce was an undergraduate student at JPCatholic. His business came out of the Business LaunchPad, a three-course sequence for entrepreneurial-minded students seeking to launch a company with mentorship from faculty.
Joyce, now an alumni, operates his start-up from the University's "Business Incubator," a dedicated office space on campus for LaunchPad companies. His team has been comprised of six JPCatholic students who have assisted in programming, game design, story writing, music producing, and concept art. In addition to managing the business operations of the company, Joyce is also heavily involved in the 3D art and animation of the game.
"Nick has been through the LaunchPad both as an undergraduate and graduate student. It has allowed him the opportunity, through much feedback from many mentors, to refine Resurgent Games' business model," said President Derry Connolly. "We are proud of his work and excited to see his company develop."
According to the company website, Resurgent Games' vision is to "refresh the video game industry" by returning to its roots of the 80's and 90's. "My goal for Infinite Recursion is to create a fast-paced, high-intensity action game that caters in style to the nostalgia of older gamers," said Joyce.
Joyce plans for the game to be launched on Steam, a popular online platform for distributing independent games for use on both Microsoft Windows and OS X. His team will be launching an Indiegogo campaign in May to seek additional funding to help cover licensing and marketing costs. The game is currently scheduled for a mid-August release date.
Check out the links below to learn more!
Resurgent Games official site: http://www.resurgentgames.com/
Facebook Page: https://www.facebook.com/ResurgentGames