JPCatholic Student Directs Award-Winning Short Film Rewind
May 27, 2020 | by Clare Schmidt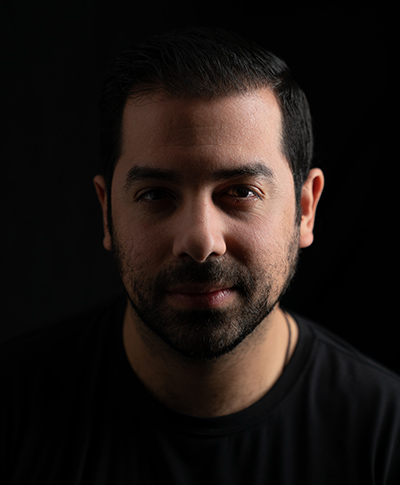 Rewind, a seven-minute suspense drama directed by JPCatholic student Dustin Kahia, has won nominations and awards at several film festivals. According to Kahia, the film is about "a single father, grappling with a life-and-death situation that could ultimately alter the course of his life forever."
Kahia, a film student in the Class of 2021, actually came to JPCatholic with some substantial filmmaking experience on his resume. When he was 25 years old, he wrote and directed Call of the Void (2017), a feature-length psychological thriller that was executive produced by Catholics such as Patrick Coffin.
Kahia directed Rewind in the summer of 2019 as a part of the 168 Film Festival. For the festival, the team had to come up with a story concept, write the script, produce it, edit it, and submit it within two weeks.
"It was a lot of pressure. We lost some time on set, and so I had to end up slashing some of my shot list and improvise," Kahia shared. "Some of those improvised shots actually turned out to be some of my favorite shots in the film, and even top favorites of my career thus far. Having your back against the ropes can really push you to be creative in ways you wouldn't expect."
In addition to winning Best Student Film at the 168 Film Festival, Rewind also won The Silver Award for Best Student Film at the Independent Short Awards; was screened at the American Film Institute; was nominated for Best Production Design, Best Drama, and Best Picture at the Jelly Film Festival; and was an official selection to be screened at The Beverly Hills Film Festival, which has unfortunately been postponed due to COVID-19. The pandemic has also put some other submissions on hold for Rewind.
"I was not expecting it to get this kind of success," said Kahia. "We had no budget, non-SAG actors, limited access to locations... I am proud of the work our team did on it."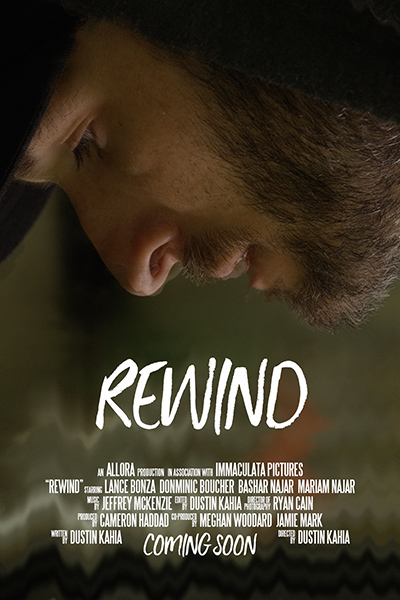 Kahia offered some advice for filmmakers looking to enter film festivals: "Ultimately, if you want to get in and win awards at festivals, keep your short film no more than ten minutes. Festivals try to block films together, since it's easier for them to sell tickets to a bigger group of shorter films - so even if your long film is really good, they may not program it. I've seen a lot of students make that mistake."
Kahia also expressed the importance of being a good collaborator. "The relationships you forge in school can really help your career, as well as offering an opportunity to help someone out," he said. "Hollywood is a business built on relationships...if you show that you're willing to bend over backwards to help people now, people will want to help you."
Kahia expects that Rewind will be available to watch online Winter of 2020.