JPCatholic Clubs Find Safe Ways To Build Community During COVID
November 9, 2020
After conducting classes exclusively online since the beginning of Spring Quarter, JPCatholic was able to resume in-person instruction on time to welcome new students for the Fall Quarter. On September 30th, classes began in multiple formats: in-person, hybrid, and online.
Campus life looks a lot different under the restrictions of COVID-19, but JPCatholic's student body remains active and engaged in fostering a strong community. Outside of the classroom, a variety of student-led organizations like the Frassati Hiking Club, Gaming Club, and Surfing Club are providing students with fun and creative outlets to build community within the constraints of the pandemic.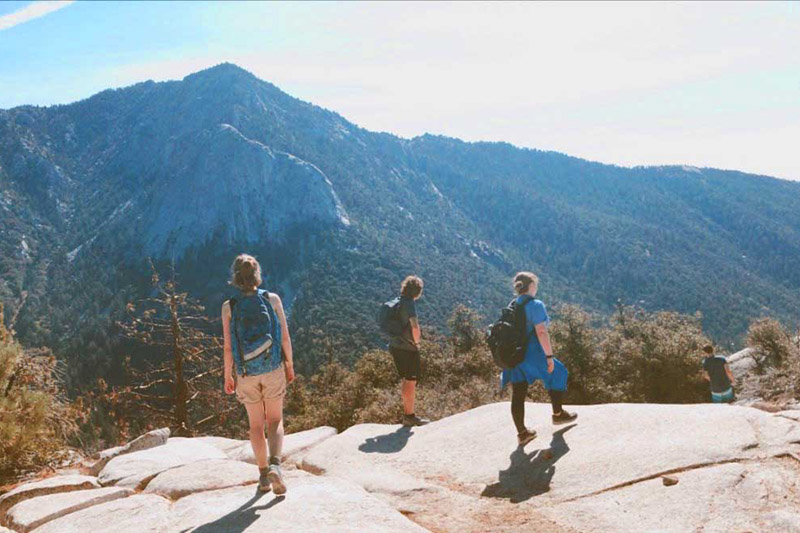 With indoor gatherings limited, students are naturally gravitating toward outdoor recreation. The Frassati Hiking Club, named for Blessed Pier Giorgio Frassati, hosts an outing every other Sunday. Hikes so far have included the coastline of Torrey Pines, the San Jacinto Mountains, and the hills of the Elfin Forest here in Escondido.
Co-leader of the club Katie Gerlach said, "Hiking is such a great activity to put aside your homework for the day, get some exercise, and explore all the beauty that's out there in the world." Her co-leader Maria Gajdosik added: "Just reading about Frassati, it was awesome how he was so ready to live life, and just by hiking he was praising God. At the beginning of every hike we say the Frassati prayer, interceding for everyone who's ever hiked this trail before us, and at the end we pray for his canonization."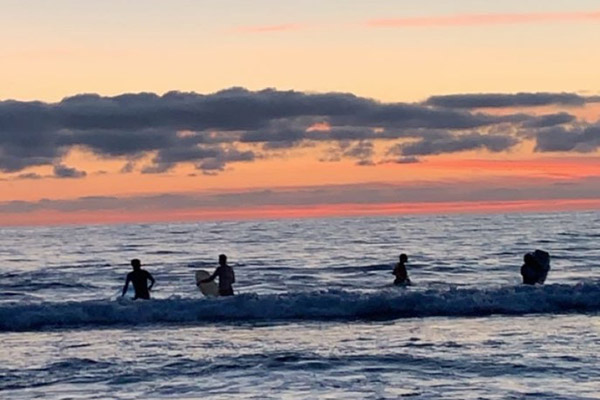 The Surf Club has also seen a resurgence in membership this quarter, with weekly outings to San Diego beaches like Moonlight and Carlsbad. Students who have never tried surfing before are able to receive lessons from older students using the university surfboards. Milena Weber, co-leader of the club, said the outings are also popular even among those who don't surf. "For some students, it's just a great chance to get to the beach, make new friends, and enjoy the ocean."
For other clubs and activities, students have made good use of the newly erected tent behind the Student Life Center. Installed before Fall Orientation, the tent hosts larger outdoor gatherings such as Daily Mass, some class sessions, and student life events. The Gaming Club, run by sophomores Andrew Inoue and Erik Arvidson, has hosted popular events for board games and video game tournaments using the facility. "After two quarters of virtual events and being inside a lot, it's been great to have the tent for students to all hang out together again," said Inoue.
The Campus Ministry team has also been active in using the tent for weekly events of prayer and fellowship, such as praise and worship nights and midterm snack breaks. Many students also attend nightly rosary outdoors within the Latitude 33 apartment complex.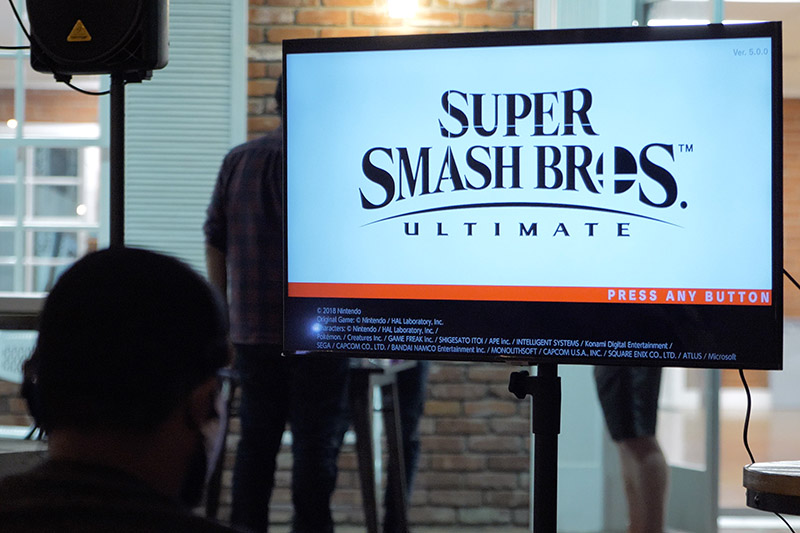 The Cinematics Club, led by sophomore Alyssa Helsel, hosts frequent movie screenings. Far from an ordinary movie night, each event is heavily themed with decor and costumes to immerse students in the diverse worlds of cinema. In addition, the club facilitates a themed activity to accompany the film; for example, reading live poetry before The Dead Poet's Society, doing a treasure hunt before Pirates of the Caribbean, and hosting open mic performances before Phantom of the Opera.
Students have also been busy building professional skills in the Live Broadcasting Club. In October, club members and students from Prof Dunn's TV Production II course produced a virtual gala for Culture of Life Family Services, a local pro-life medical clinic. Dunn and his team of six students spent weeks preparing to livestream the event from JPCatholic's soundstage; the gala was a success, with nearly $100,000 being raised for the non-profit.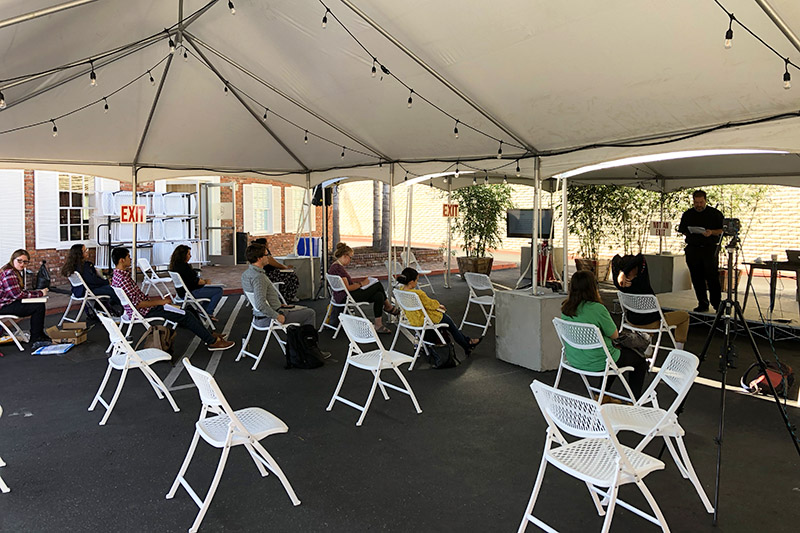 Additional clubs such as the Anime Clube, Crocheting Club, Pro-Life Club, and Rotaract Club also had a presence at the recent Club Fair, recruiting students and forming plans to ramp up events. Joseph Ogawa, Club Coordinator for Student Government, commented on the initiative students are taking to form new clubs: "One of the things I think is really great about a small school is the ability to easily implement something like a new club or event into your campus community."
"The new freshmen and transfer students have brought a very positive energy to campus life, and we also have a lot of really strong student leaders in the upperclassmen," said Greg Climaco, VP of Student Formation and Campus Life. "They and our new Student Life staff have been creative with giving students opportunities to interact and get to know each other while adhering to all the COVID guidelines likes masks and distancing."
---
For more information about JPCatholic Clubs, click here.
For more information on JPCatholic's Safe Reopening Plan and COVID-19 Protocols, click here.