Second Annual Feature Film Pitch Night: Six Semi-Finalists Pitch Their Stories for Production
October 20, 2022
JPCatholic's campus community gathered on Saturday evening for the second annual Feature Film Pitch Night. Over the past several months, students and alumni submitted over 50 stories to be produced as the second project in JPCatholic's Feature Film Program. This weekend, six of those projects were pitched to a live audience, along with a panel of film professionals including Prof. George Simon, Prof. Bill Marsilii, and Courtney Balaker.
Each participant spent about five minutes pitching their story's logline, describing the main characters and their conflict, giving a brief synopsis of the plot, mentioning comparable films in the genre, describing the film's ideal market, and explaining why the film is producible on an indie budget at JPCatholic. Each pitch was then given immediate feedback from the panel.
"Pitching for the Feature Film Program was one of the most nerve-wracking, exciting, and valuable experiences that I've had the honor of partaking in here at JPCatholic," said creative writing senior Anna McKellar, who pitched Collision Course. "I am so thankful to Professor Simon and the committee for giving me this opportunity!"
Junior film student Peter Gonzalez said, "It was such a cool experience to share My Imaginary Cowboy with everyone. I was definitely a little nervous going in, but to see and hear the reactions from everyone really gave me more excitement and motivation for the story."
Prof. George Simon, Chair of Communications Media, is spearheading JPCatholic's Feature Film Program. He announced the program last year as a way to integrate feature film productions into the curriculum, providing students the opportunity to collaborate with alumni and professors each year in bringing a new film to life.
The program's first film O, Brawling Love! was filmed this June in Escondido and the surrounding area, with over fifty students involved in production. The project has reached its marketing and distribution phase, which is integrated into a class Prof. Jeff Deverett is teaching this quarter. Deverett's extensive career in film and television spans both the business and creative sides of the industry, and he has managed iconic kids brands like Bob the Builder and Thomas the Tank Engine. Over the past decade, he financed, produced and/or directed seven feature films which he self-distributed worldwide.
Prof. Bill Marsilii, one of the panelists on Saturday evening, is a screenwriter best known for Deja Vu, starring Denzel Washington. Guest panelist Courtney Balaker is a writer and director best known for Little Pink House, starring Catherine Keener.
Faculty are expected to greenlight one project by mid-November. Below are the contenders pitched at the event.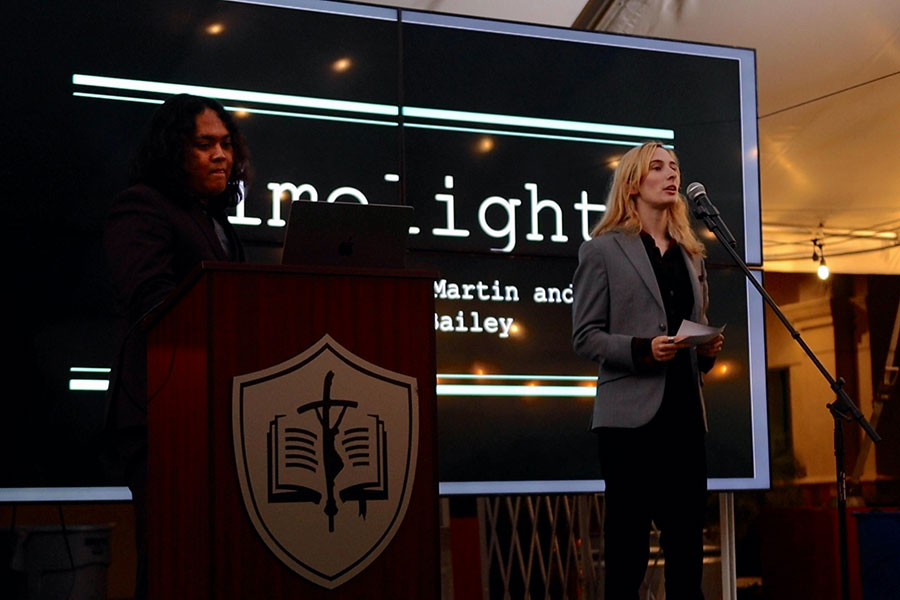 Limelight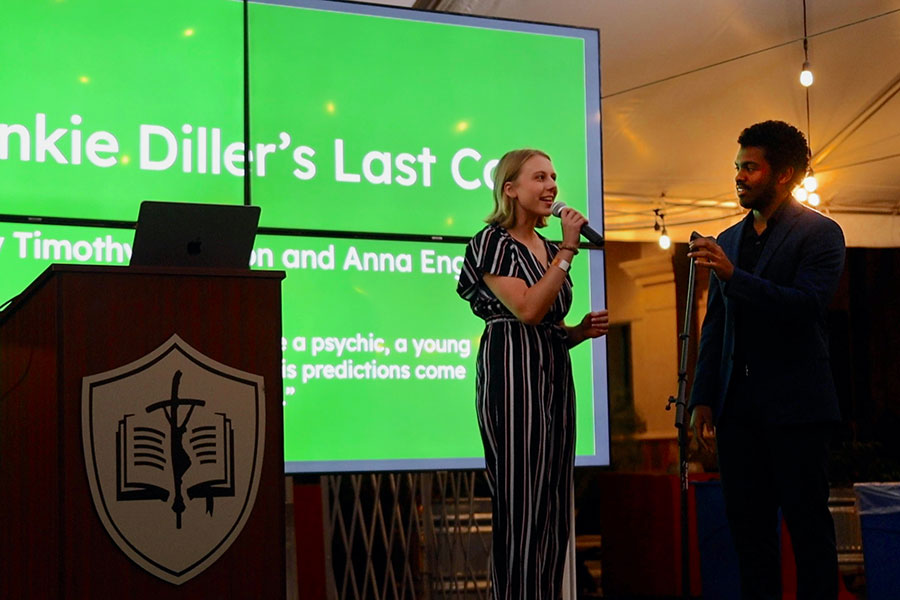 Frankie Diller's Last Con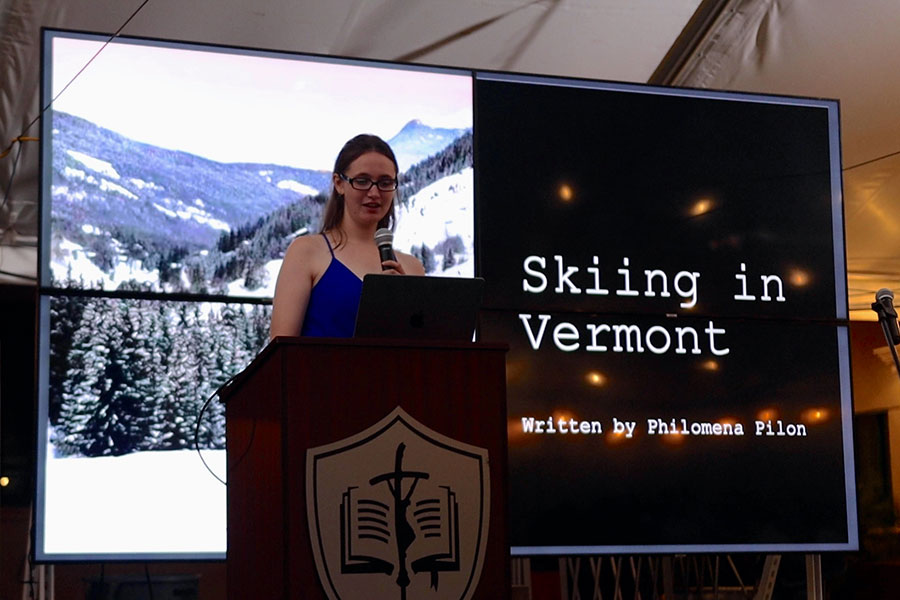 Skiing in Vermont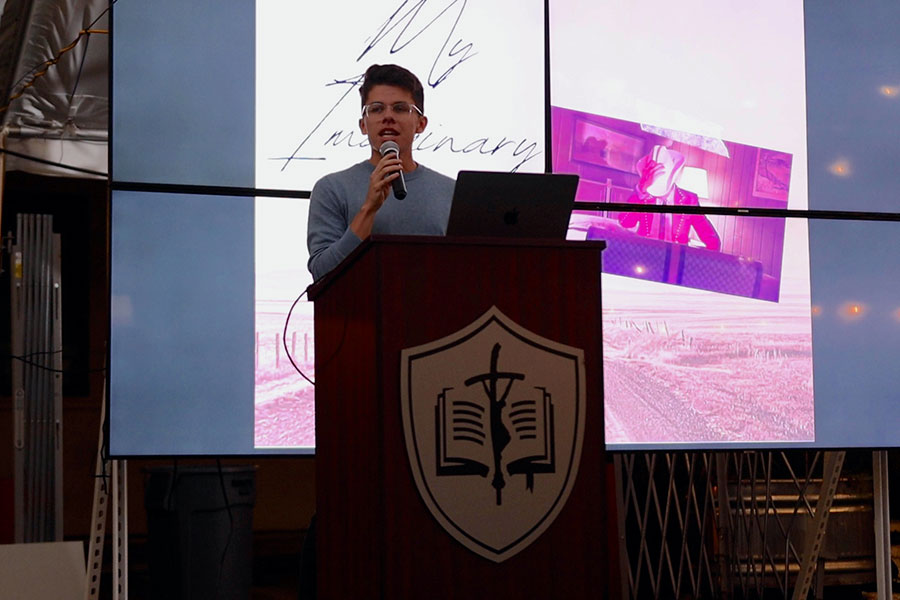 My Imaginary Cowboy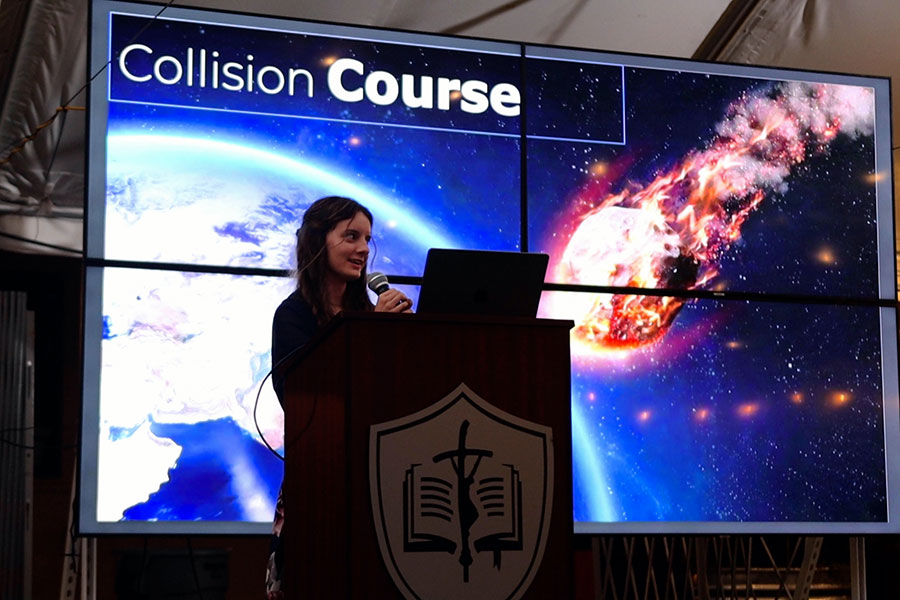 Collision Course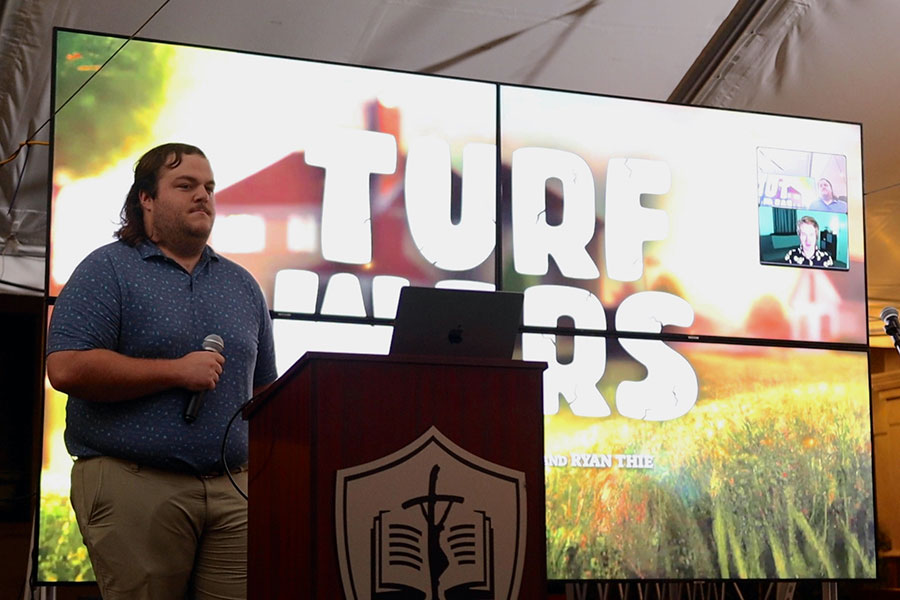 Turf Wars