Prof. Chris Riley Releases New Book "The Defining Moment"
March 15, 2022
The Defining Moment: How Writers and Actors Build Characters, written by screenwriting couple Chris Riley and Kathy Riley, releases on Amazon today. The non-fiction book offers essential insights into the forces that create character, using dozens of examples of character defining moments from film, television, theater, and literature.
From the book's description:
"Aimed at both the head and the heart, The Defining Moment plumbs the depths of the most memorable characters ever to appear on the screen, the stage or the page. The book focuses on those moments so pivotal in a character's formation that they create a distinct boundary of before and after, moments without which the character couldn't exist and moments through which characters can transform before our eyes. Writers, actors and storytellers of all stripes will discover a powerful new key to unlock any character they seek to develop, write or portray. They may even unlock a deeper understanding of themselves."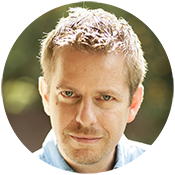 Chris Riley is a screenwriter with over 25 years of experience, and from 1995-1998 he worked as Manager of Script Processing at Warner Bros. He is known for authoring The Hollywood Standard: The Complete and Authoritative Guide to Script Format and Style, which serves as the definitive guide on script formatting, used by professional screenwriters and film schools across the nation. Riley released the third edition of the book last year.
His first film After The Truth, an award-winning courtroom thriller written with his wife Kathy Riley, sparked international controversy when it was released in Germany. Other credits include 25 To Life, a dramatic thriller for Junction Entertainment and Touchstone Pictures; The Other White House, a political thriller for Sean Connery's Fountainbridge Films and Intermedia; Aces, an action-adventure romance for Paramount Pictures; and a screen adaptation of the book Actual Innocence for Mandalay Television Pictures and the Fox television network.
From 2005 through 2008, he served as director of the acclaimed Act One Writing Program in Hollywood, which trains Christians for careers as writers and executives in film and TV. He has taught screenwriting at JPCatholic since 2007.