Karol Wojtyla's
The Jeweler's Shop
A Meditation on the Sacrament of Matrimony, Passing on Occasion into a Drama
JPCatholic Theatre Productions is excited to present a special performance of The Jeweler's Shop, a three-act play written in 1960 by Karol Wojtyla, who was later to become St. Pope John Paul II. The drama follows three couples as their lives become intertwined with one another.
This year is the 100th anniversary of our patron's birth, and we hope you join us in this celebration of his life, his sainthood, and his appreciation for the creative arts.
WHEN:
Due to the COVID-19 pandemic, this event will be rescheduled. Please check back for updates.
WHERE:
The Local Hub
355 E Grand Ave, Escondido, CA 92025
TICKETS
General Admission: $15
Tickets available soon!
DINNER:
Food trucks will be available 5:00-7:00pm in the courtyard adjacent to The Local Hub.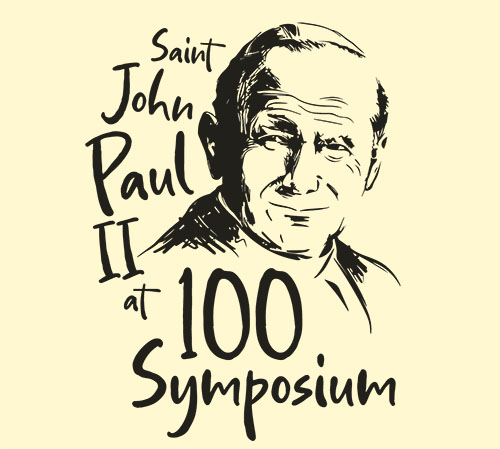 Saint John Paul II at 100 Symposium
Join us earlier on May 23 for an all-day symposium dedicated to the writings of our patron, Saint John Paul II, in commemoration of his 100th birthday. The all-day academic event will include lectures by our faculty on his encyclicals and other writings, concluding with the 7pm performance of The Jeweler's Shop.
LEARN MORE