Join us online for a Faculty Conversation!
From screenwriters to 3d artists, entrepreneurs and CEOs, JPCatholic's faculty hold an incredible amount of experience, and many of them still actively work in their field. Join us for a Q&A panel discussion via Zoom Conferencing to get to know them! You'll get to hear more about their background, their insights and advice on their industry, and most importantly, answers to your own questions!
Each event is free, online, and will last 30 minutes.
Each Q&A discussion will be hosted by a professor and an admissions representative.
You won't need to connect your audio or video; you'll be able to ask your questions live via chat.
You can download Zoom Conferencing for free here.
Upcoming Events: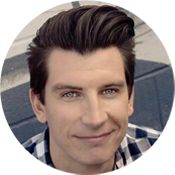 Max Hulburt, Professor of Animation and Digital Media
Thursday, January 14, 4:00pm PST
Max Hulburt specializes in 3D modeling and texturing with additional skills in rigging, lighting, animation, and rendering. He received his MFA in Animation and VFX from the Academy of Art University in San Francisco. His career includes work on projects for CBS Interactive (GameSpot.com), E3, ComicCon, and the San Francisco Giants.
This event will give you the chance to ask your questions about our various digital media programs, including Animation, Game Development, Graphic Design, and Illustration.
Register Now
---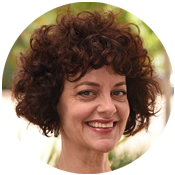 Jacqueline Nicolini, Adjunct Professor of Drawing and Illustration
Next Date TBD
Jacqueline provides instruction in Life Drawing, Portrait Drawing and Painting and Anatomy in her San Diego studio and provides instruction with life drawing and anatomy to the in-house animators at Sony Online Entertainment. She has worked as an illustrator for a product manufacturing company whose clientele included such well-known motion-picture studios as Disney, Warner Brothers and Lucas Films. Jacqueline received a Bachelor of Fine Arts in Illustration under the direction of Dick Oden at California State University Long Beach, and an MFA from the Laguna College of Art and Design.
---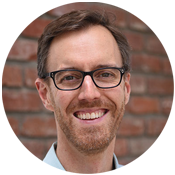 Stephen Kramp, Professor of Creative Writing
Next Date TBD
Steve is a theologian and prize-winning poet. Prior to coming to JPCatholic he taught courses in writing, literature, and cultural history at a number of universities and colleges, including the University of California, Merced, and the Franciscan University of Steubenville. He holds a BA in English from the University of Oregon, an MFA in Creative Writing from the renowned Iowa Writers' Workshop, and an MA in Theology and Christian Ministry from Franciscan University of Steubenville.
---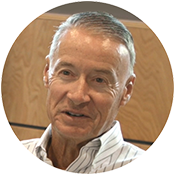 Marc Burch, Adjunct Professor of Business & Launchpad Mentor
Next Date TBD
Marc is a founder and VP of Business Development at ComoBlue - a software application development company for social networks. He served as Entrepreneur-in-residence, subject matter expert, judge and mentor for funding grants at the Center of Commercialization of Advanced Technology for Homeland Security. He is also an angel investor and executive entrepreneur providing early-stage capital. He has over 20 years of marketing, sales, business development, strategic partnerships and executive management experience in technology companies, including Hewlett-Packard, IBM, Actra (Netscape and GE Joint Venture), and MarketFirst.
---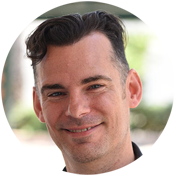 Nathan Scoggins, Professor of Film
Next Date TBD
An award-winning filmmaker, Nathan Scoggins has written and developed projects for many companies in Hollywood. His list of credits include The Least of These, starring Isaiah Washington (Grey's Anatomy) and screen legend Robert Loggia (Independence Day), as well as the TV movie The Perfect Summer, starring Eric Roberts. He won the Doritos "Crash the Super Bowl" commercial contest in 2012 and 2013 with "Sling Baby" and "Fashionista Daddy." In addition, two of his award-winning short films were released by Lionsgate on DVD in 2008. Nathan holds a BA in English and Film from Wesleyan University.
---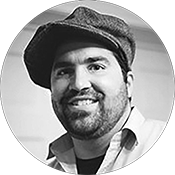 Nate Sartain, Professor of Game Development
Next Date TBD
Nate is a 3d artist with 10+ years of experience in the video game industry and he is currently a Senior Environment Artist at Sony - San Diego. He has worked with clients such as Bungie/Activision, SyFy, Disney/Pixar, and Cartoon Network/D3, and has working on nine shipped titles including Call of Duty: Advanced Warfare and Destiny 2. Mostly recently, he has been working on the highly anticipated sequel, The Last of Us Part II.
---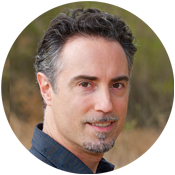 Lee Eskey, Professor & Chair of Acting
Next Date TBD
Lee has been a professional actor, director and teacher for 20 years. Theatres include The Folger Theatre, The Denver Center Theatre Company, the Kentucky and Virginia Shakespeare Festivals and The National Players, as well as The Actor's Playground, a Los Angeles theatre company which he co-founded with Rick Wasserman. In LA he has also served on the faculty of Holy Wood Acting Studio and the Elizabeth Mestnik Acting Studio. Lee incorporates Pope John Paul II's Theology of the Body (TOB) into his work with artists. Lee holds an MFA in Acting from the National Theatre Conservatory and a BA in Drama from The Catholic University of America.
---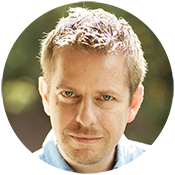 Chris Riley, Professor of Screenwriting
Next Date TBD
Chris Riley is a screenwriter with 20 years of experience. He is a veteran of the Warner Bros. script department and the author of The Hollywood Standard: The Complete and Authoritative Guide to Script Format and Style. He wrote After the Truth, an award-winning courtroom thriller German film. He holds a BS in Telecommunications from Oral Roberts University and was a National Merit Scholar.
---