Join us online for a Faculty Q&A!
From screenwriters to 3d artists, entrepreneurs and CEOs, JPCatholic's faculty hold an incredible amount of experience, and many of them still actively work in their field. Join us for a Q&A panel discussion via Zoom Conferencing to get to know them! You'll get to hear more about their background, their insights and advice on their industry, and most importantly, answers to your own questions!
Each event is free, online, and will last 30 minutes.
Each Q&A discussion will be hosted by a professor and an admissions representative.
You won't need to connect your audio or video; you'll be able to ask your questions live via chat.
You can download Zoom Conferencing for free here.
Upcoming Events:
---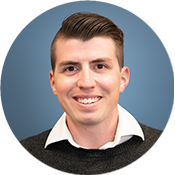 Introducing the Feature Film Program: Online Q&A with Prof. George Simon
Monday, April 19, 4:00pm PT
JPCatholic is excited to announce the Feature Film Program, which will integrate feature film productions into our curriculum! Join this special event to hear details from Prof. George Simon on how the program works and what it means for students and alumni.
Register Now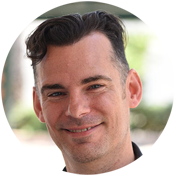 Nathan Scoggins, Professor of Film
Thursday, April 29, 4:00pm PT
An award-winning filmmaker, Prof. Nathan Scoggins has written and developed projects for many companies in Hollywood. His list of credits include The Least of These, starring Isaiah Washington (Grey's Anatomy) and screen legend Robert Loggia (Independence Day), as well as the TV movie The Perfect Summer, starring Eric Roberts. He won the Doritos "Crash the Super Bowl" commercial contest in 2012 and 2013 with "Sling Baby" and "Fashionista Daddy." In addition, two of his award-winning short films were released by Lionsgate on DVD in 2008. Nathan holds a BA in English and Film from Wesleyan University.
Register Now
---
---
---
---
---
---
---