Clayton F. Bower Library of Theology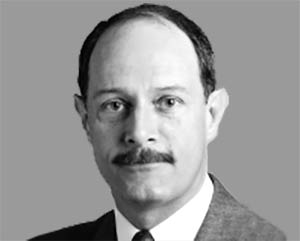 Clayton F. Bower, Jr. was born on 02/21/1950 and died on 09/13/2010. Clayton, just prior to his death, bequethed his 20,000 volume Theology library to JP Catholic. He graduated Natick Senior High School and Boston University, attended St. John's Seminary and Harvard. He was an avid reader and was continuously expanding his knowledge. An inspired teacher, he touched many people from many places. His broad ranging interest included Rugby, playing at Boston College and here in San Diego as well as instructing and coaching Jiu-Jitsu and Grappling.
Clayton was extremely proud of his Scottish MacLeod heritage and could play a bagpipe. After receiving a relic of St. Bernadette over 30 years ago, he went on to collect 50 more by the time of his death. All were donated to St Mary's Catholic Church - except the one of St Joseph of Cupertino (our patron), which he donated to JP Catholic. Clayton worked very hard in using radio to spread the Gospel of Jesus Christ on EWTN network and St. Joseph Radio. He dedicated himself to educating the poorest of souls across our great country.
Clayton's family included his parents, Clayton and Rena Bower; sisters, Alexandra, Marjorie and Margaret; brothers, Robert and John; and nieces, Rena and Chloe.
Other major gifts to the Bower Library of Theology
University of Sacramento donated 5,000 volumes mainly in the area of Thomistic Theology
Fr Tony May, a priest in the Diocese of San Diego, donated 2,000 theology and philosophy books as well as some books on politics and business.