Quarter in Los Angeles
At JPCatholic, seniors will have the opportunity to experience the Los Angeles entertainment industry up close as part of the LA internship quarter. The experience involves spending a quarter living in student housing in the Los Angeles area while working in an immersive internship for credit.
Classes
While in Los Angeles you will have the opportunity to gain insight into the industry and network with established professionals through various channels. Students will obtain an internship with a company that fits the direction of their career goals. JP Catholic taught general education courses will also be made available to the LA based students using distance learning technology. Additional elective classes will be available for the students through means such as on-line study, web-based linking to classes being offered at the JP Catholic campus in Escondido, or instructor lead classes in the Los Angeles area.
Requirements
To participate in the LA quarter, students must:
Have a 3.0 GPA or higher
Apply to the program by deadline (View application)
Pay the $500 program fee
Have an LA based internship - got on your own or working with your academic mentor
Important Dates
To participate in the LA quarter, students must:
| Informational Meeting | Nov 10, 2017 |
| --- | --- |
| Application deadline | Dec 8, 2017 |
| Acceptance/wait-list announced | Jan 5, 2018 |
| $500 deposit due | Jan 19, 2018 |
| Internship obtained by | June 1, 2018 |
The next LA Quarter begins on July 1, 2018 for student in their last quarter of their senior year.
Other details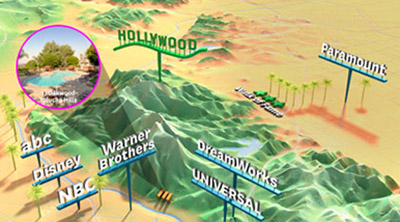 Students will pay their usual tuition and housing fees for the quarter. There is a $500 program fee to cover the increased housing costs in LA. We expect students to live in the Oakwood Toluca Hills apartments, shown in the adjacent graphical map. Students will be responsible for their food, just like on-campus. All JPCatholic housing rules will apply in LA.
Past Internships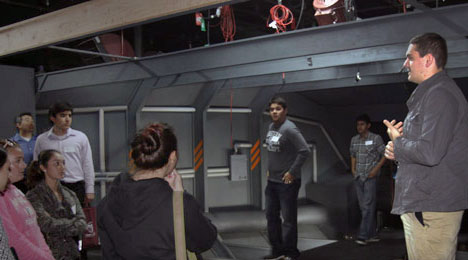 While students are not guaranteed success obtaining a specific internship, past Los Angeles internships have included: Alcon Entertainment (producers of The Blindside and The Book of Eli), MPower Productions (a company run by executive Steve McEveety who produced Braveheart, We Were Soldiers, and The Passion of the Christ), Motive Entertainment (marketing firm behind Rocky Balboa and The Passion of the Christ), and the Cortez Brothers (a high end production company whose clients include The Tonight Show and Rolling Stone).