Graduation 2015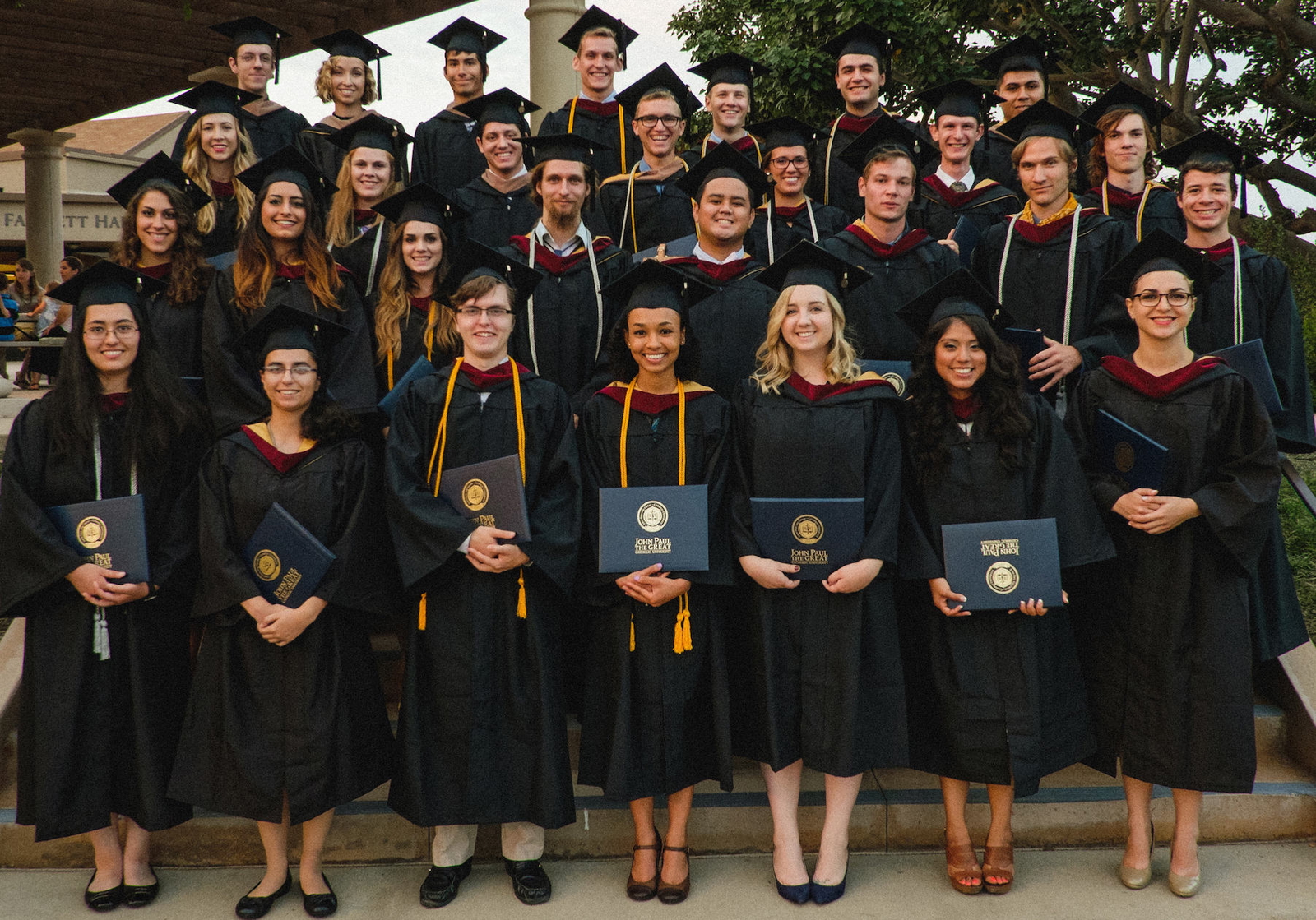 John Paul the Great Catholic University held its 7th annual commencement on Friday, September 11, 2015 at Our Lady of Mount Carmel parish church in San Diego. Degrees awarded included: Undergraduate BS in Communications Media and Business; MBA in Film Producing; and MA in Biblical Theology.
Speakers included:
Welcome: Dr Derry Connolly, President
Faculty Charge: Prof Fr Andy Younan, Professor of Philosophy
Undergraduate speaker: Chas Baines
MBA speaker: Emily Deady
MA speaker: Fr Ankido Sipo
Awards:
Valedictorian and the Founders' Award for Impacting Culture: Mia Rohr
The Business Acumen Award: Matt Martinusen
The Artistic Visionary Award: Brett Bussen
The MBA Entrepreneurial Award: Gabe Geagea
The MA Scholarship Award: Justin Panlasigui
MBA in Film Producing Class of 2015
MA in Biblical Theology Class of 2015, including the first 4 JPCatholic alumni ordained to the priesthood - Fr Ankido Sipo, Fr Simon Esshaki, Fr David Stephen, Fr Royal Hannosh, along with Mar Sarhad Jammo, Bishop of the Eparchy of St. Peter the Apostle, Chaldean Catholic Church based in El Cajon, CA.