Graduation 2017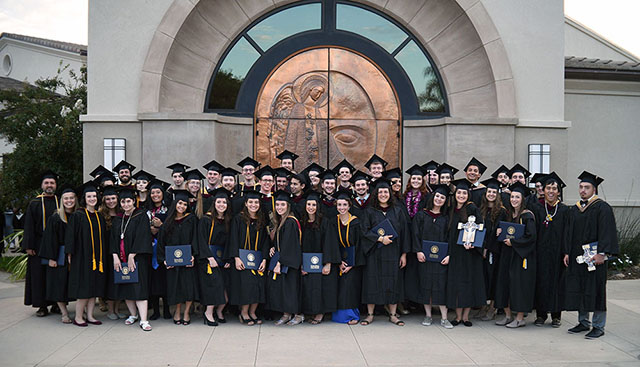 John Paul the Great Catholic University held its 9th annual commencement on Friday, September 1, 2017 at Our Lady of Mount Carmel parish church in San Diego. Degrees awarded included: Undergraduate BS in Communications Media and Business; MBA in Film Producing; and MA in Biblical Theology.
Mass Celebrant: Fr Eleuterio Mireles CJM with Fr. Jorge Gonzalez as concelebrant. Present were Fr. Ankido Sipo and Fr Simon Essaki. All priests are JPCatholic alums
Master of Ceremonies:Chas Baines
Speakers included:
Welcome: Dr Derry Connolly, President
Faculty Charge: Fr. Andy Younan, Professor of Philosophy
Undergraduate speaker: Gabe Moore
MBA speaker: Dan Franklin
MA speaker: Curtis Keddy
Awards:
Valedictorian: Dana Huffman
The Founders' Award for Impacting Culture: Austin Jacobson
The Business Acumen Award: Chris Carvalho
The Artistic Visionary Award: Miley Durbin
The MA Scholarship Award: Luke Heintschel
MBA in Film Producing Class of 2017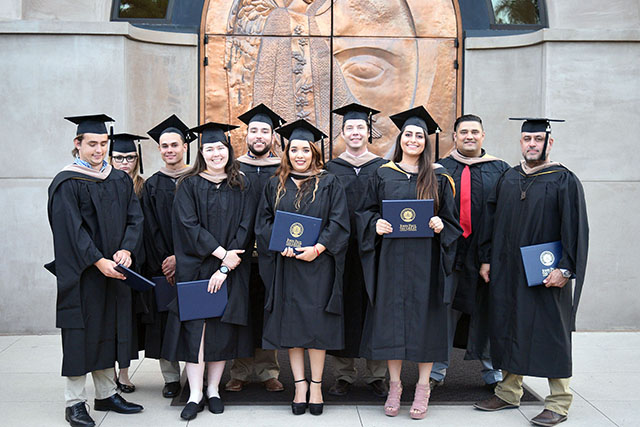 MA in Biblical Theology Class of 2017.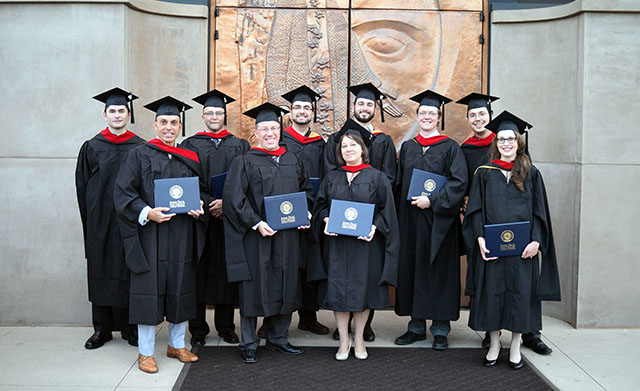 Graduation Photos can be seen here.