"Letter to Artists" Radio Show
"Letter to Artists" is a radio show and podcast hosted by student Bailey Garland in partnership with JP2 Catholic Radio, a local San Diego station. The show offers weekly conversations with JPCatholic students, faculty, and alumni about their creative pursuits and professions. The title is inspired by Pope Saint John Paul II's 1999 Letter to Artists, which highlights the value that artists and other creatives bring to society. Listeners of the show can expect to hear from actors, writers, musicians, directors, illustrators, photographers, and more - discussing their craft and how they've encountered the Lord through these talents.
Recorded in JPCatholic's studio "The Vault", the show is broadcast every Saturday at 9am, on AM 1450 in San Diego and at jp2radio.com. It's also available afterward as a podcast on Spotify, Apple, and Google. You can listen to all the full episodes below.



Episodes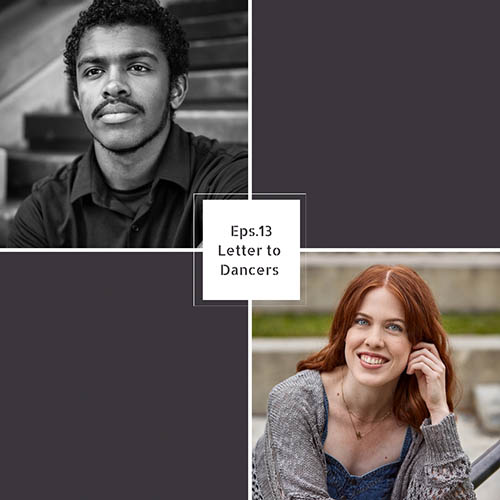 Episode 13: Letter to Dancers
feat. Timothy Johnson & Megan Geier
In this episode, I chat with dancers, Timothy Johnson and Megan Geier, both of whom were influenced by their background in acting. Tim Johnson speaks about the connection between the body and the soul, his experience growing in his spiritual health alongside his physical health as he went through his training. Megan Geier shares about her journey from acting, to dancing to choreographing and how that led her to perform at festivals, minor-league baseball games, the Disneyland Parade and coming soon her choreography will be presented at NASCAR!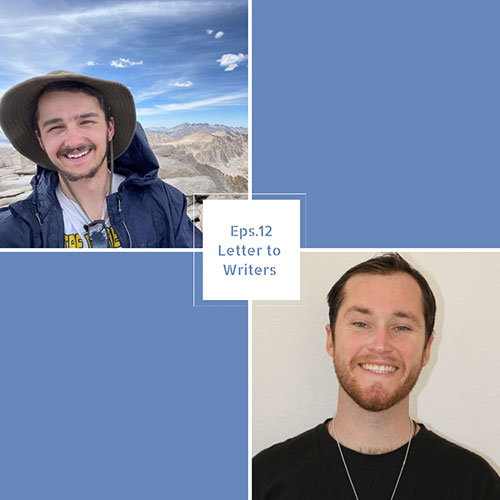 Episode 12: Letter to Writers
feat. Josh Peck & Taylor Williams
In this episode, two insightful men sit down and talk all things writing. From poetry and sci-fi novels to the general writing process to the inspiration of Flannery O'Connor to reflections on the Gospels - university alumni Josh Peck and Taylor Williams share loads of wisdom and deep ponderings on the way that Jesus has found them through writing (whether that is their own or someone elses).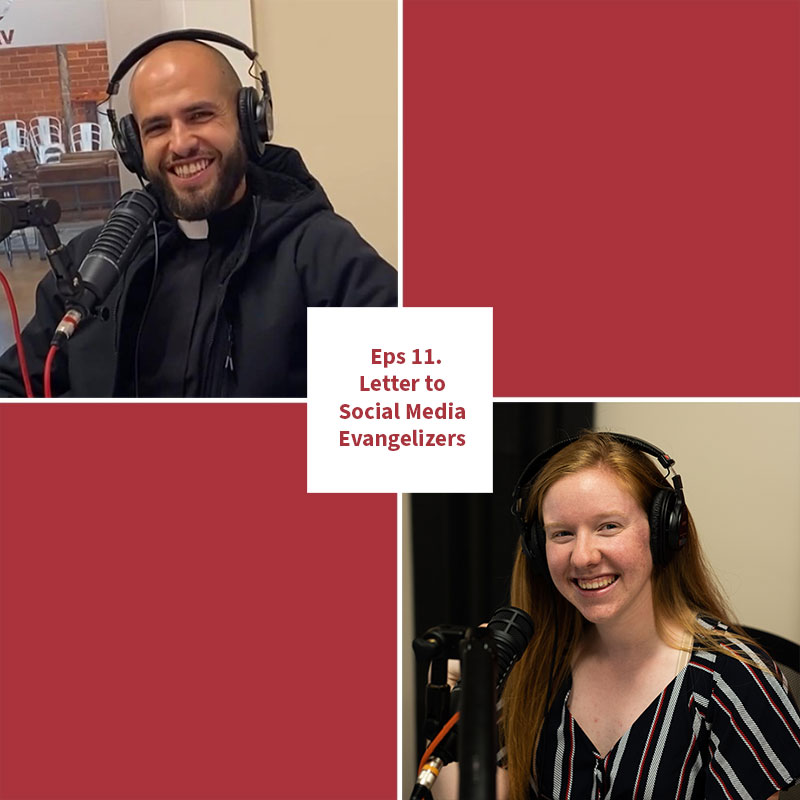 Episode 11: Letter to Social Media Evangelists
feat. Fr. Simon Esshaki
This week Chaldean priest and social media sensation, Fr. Simon Esshaki, joins Bailey in the studio sharing incredible insights about his social media evangelization experience. Fr. Simon graduated from JPCatholic's New Evangelization Program in 2012 and recently came back to teach classes like Social Media Evangelization. He has over 500k followers on Tik Tok, and uses his platform to share the Gospel and answer questions about the faith. On this episode, hear about his experiences navigating the world of social media, how he balances that with his duties as priest and professor, and some insightful reflections on this week's quote from JPII's Letter to Artists. You can follow Fr. Simon Esshaki on social media: Tik Tok: @father.simon & Instagram: @father_simon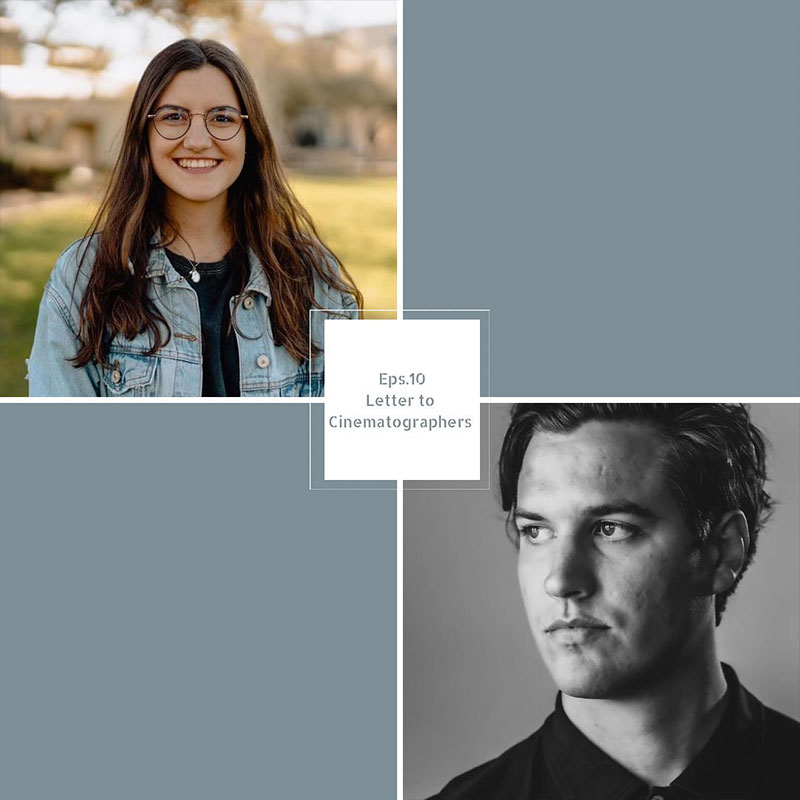 Episode 10: Letter to Cinematographers
feat. Charley Blum & Angelika Sowa
This week, Charley Blum, who currently works in Hollywood shares his experiences in the professional world, from working his way up in the camera department by learning multiple roles on a camera team. Then, Angelika Sowa joins us for some powerful reflections on her artistic call to highlight beauty from her point of view and to allow people to join her in awe of God's creation.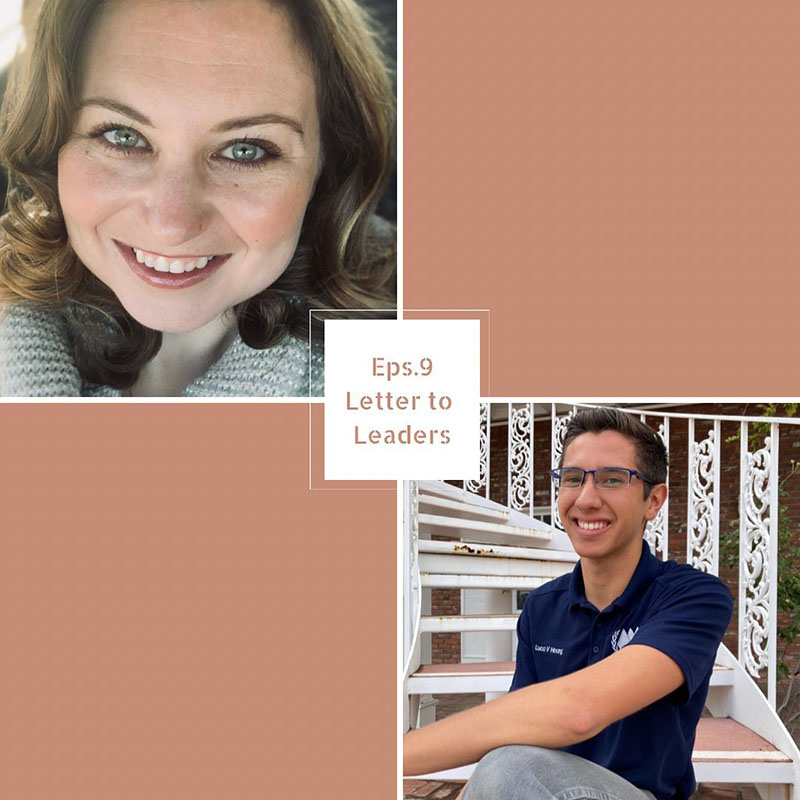 Episode 9: Letter to Leaders
feat. Luca Hoang & Dr. Amanda LoCoco
In this week's episode, we are joined by Creative Entrepreneur student, Luca Hoang and Professor of Leadership, Dr. Amanda LoCoco for an unconventional conversation regarding leadership as an art form.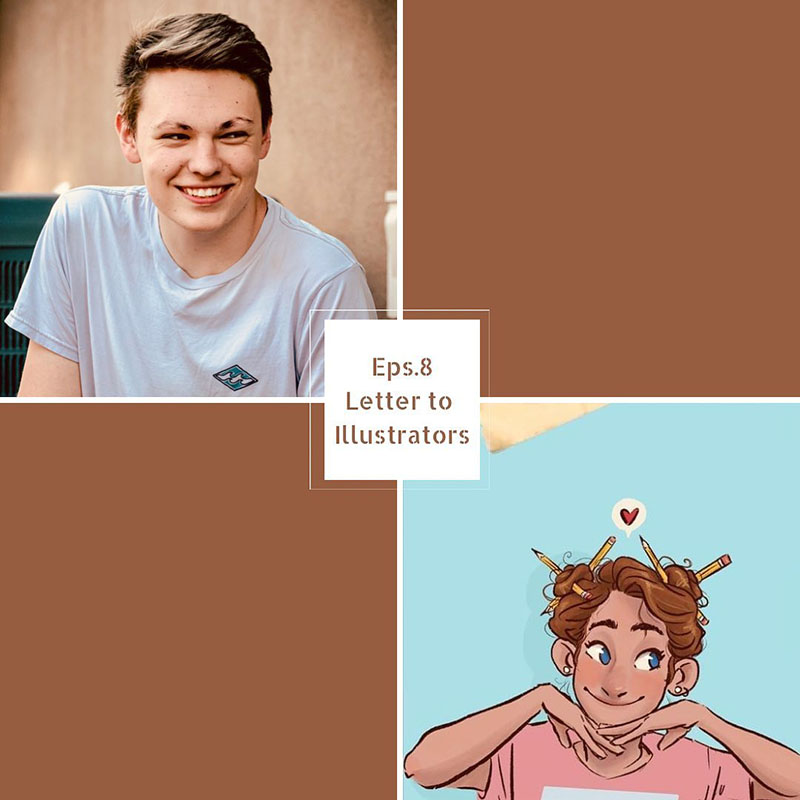 Episode 8: Letter to Illustrators
feat. Josh Martin & Mia Schaller
In this week's episode, illustrators Josh Martin and Mia Schaller join me to talk about how the Lord captivates them through the "hidden power of colors and shapes" in his creation of people and nature that stir them to reflect His Beauty through their talents in illustration.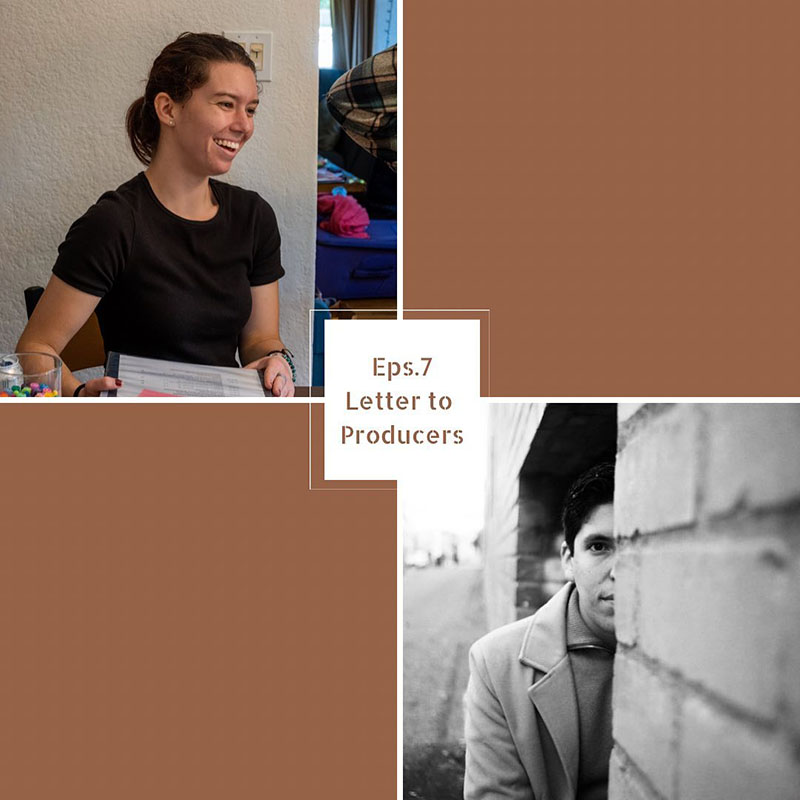 Episode 7: Letter to Producers
feat. Natalia Roberts & Eleazar Palma
In this week's episode, I am joined by Natalia Roberts - a student who shares about her experience producing student films, the skills necessary to be a good producer as well as the challenges and rewards of the job. In the second half of the show, I sit with Eleazar Palma - alumni and staff member who co-produces the Feature Film Program at JPCatholic - he shares about the process of producing a feature film and how God can be seen through the many one on one encounters that a producer must face.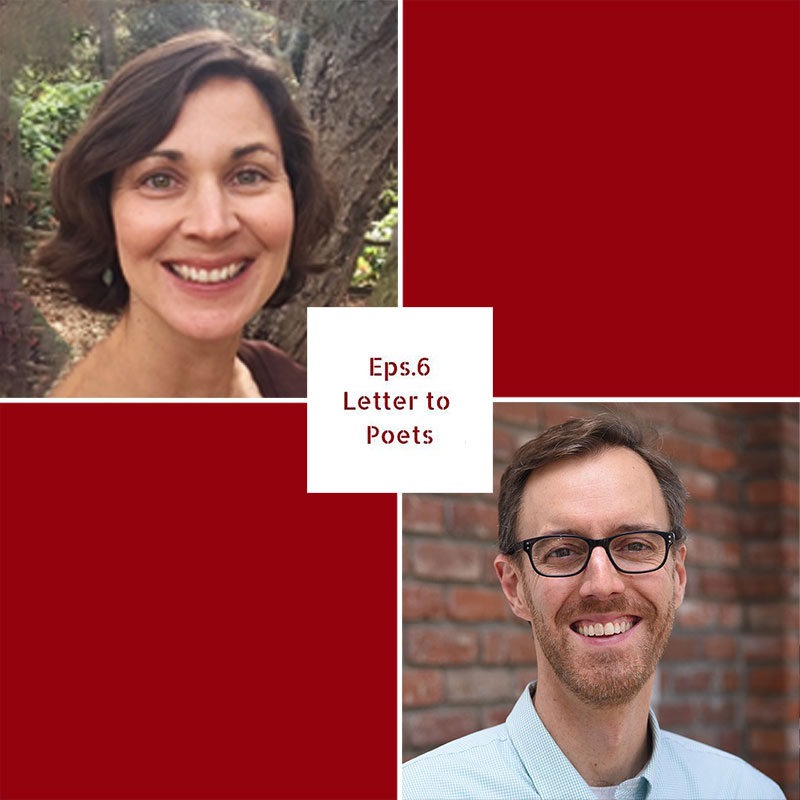 Episode 6: Letter to Poets
feat. Stephen & Elisabeth Kramp
Obedient to their call from God, Stephen and Elisabeth Kramp have embraced their vocations to marriage, education and writing. From stories of their conversions, parenthood, and the way their work in writing (poetry, essays and more) have led them closer to the Creator, tune in to some insightful discussion on the grace to discern when to share and surrender of our artistic talents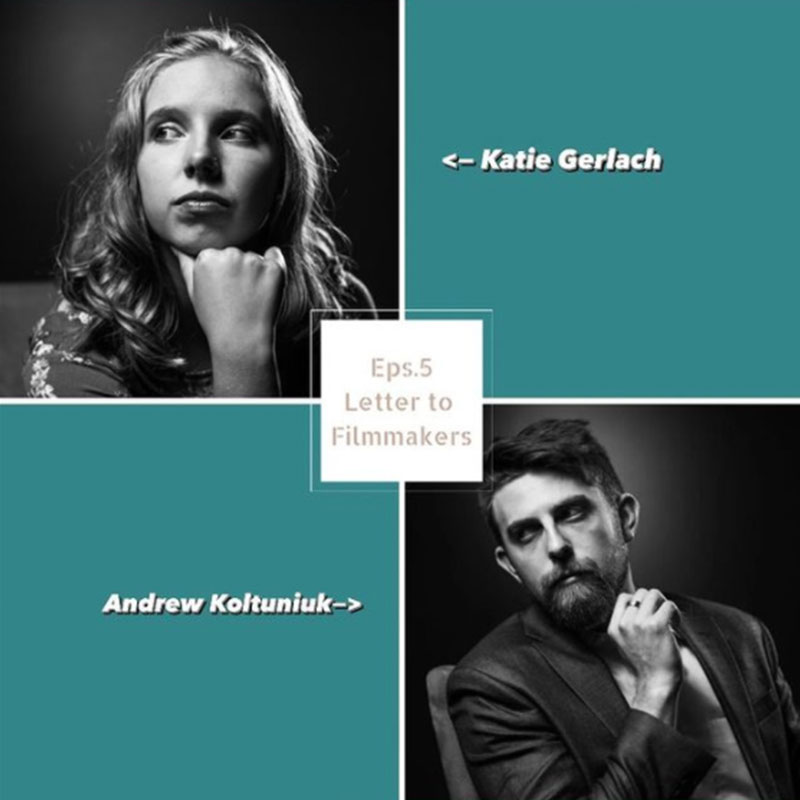 Episode 5: Letter to Filmmakers
feat. Katie Gerlach & Andrew Koltuniuk
Join filmmakers Katie Gerlach and Andrew Koltuniuk as they discuss the various hats they've worn on film sets - producer, director, cinematographer, actor, screenwriter, etc... Hear how this call to "share in the creative power" through multiple facets of film has brought them closer to the ultimate Creator and deepened their conviction to create media that is rooted in Truth, Beauty and Goodness.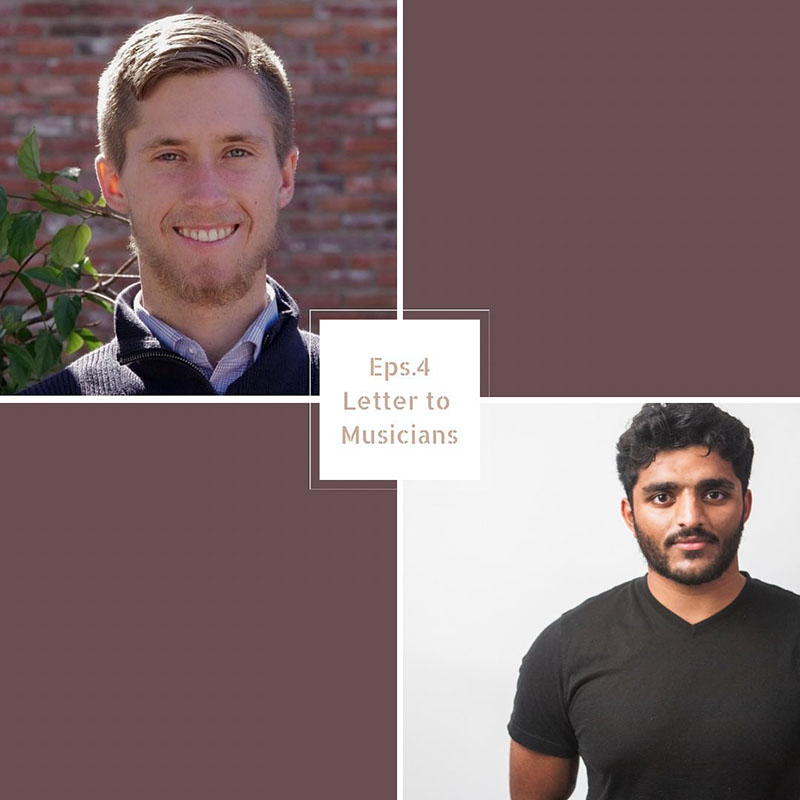 Episode 4: Letter to Musicians
feat. Alec Williams & Amaris Abraham
From the history of sacred music to the beauty of more contemporary praise and worship styles to scoring short films, this fun and fruitful episode features film composer Amaris Abraham and sacred music enthusiast Alec Williams who share about the role of music both inside and outside the Church.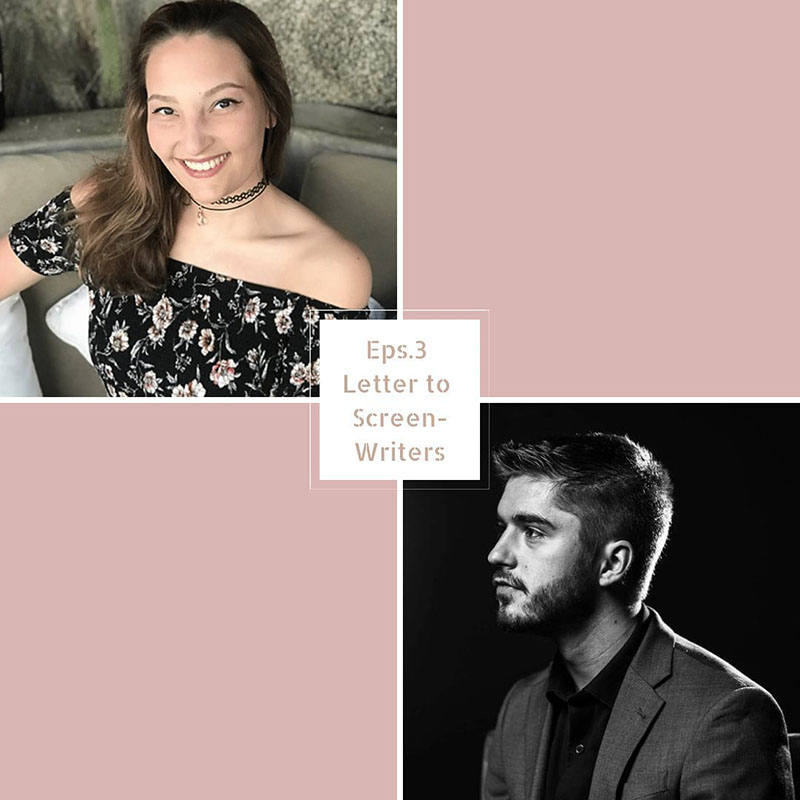 Episode 3: Letter to Screenwriters
feat. Bella Lake & Jacob Woodward
Join screenwriter Bella Lake as she discusses her journey to writing her first feature film script, O, Brawling Love! that was produced this year. She will share the challenges, excitement and how the Lord has been present in this creative calling. Then, hear from Jacob Woodward as he takes us through his experience writing, then directing his own short films - allowing the Lord to "reveal his inner life" to share impactful stories.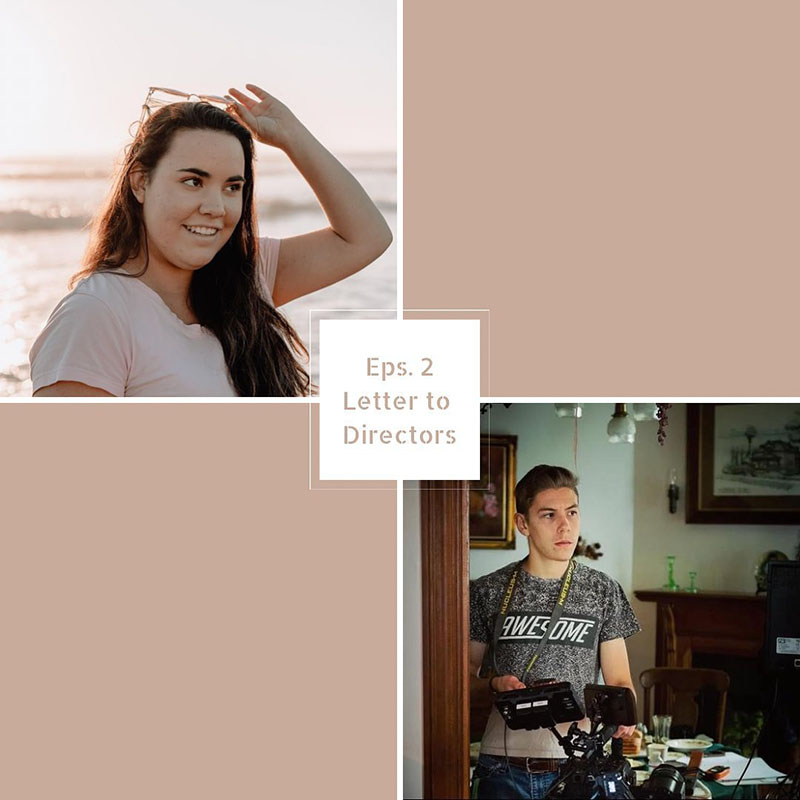 Episode 2: Letter to Film Directors
feat. Alan Hewitt & Faustina Ortiz
This week, we are hearing from two JPCatholic student filmmakers, Alan Hewitt and Faustina Ortiz, who are choosing to follow the "spark of wisdom" that the Lord has placed in their hearts, hoping to transcend the culture by embracing this artistic call through film directing.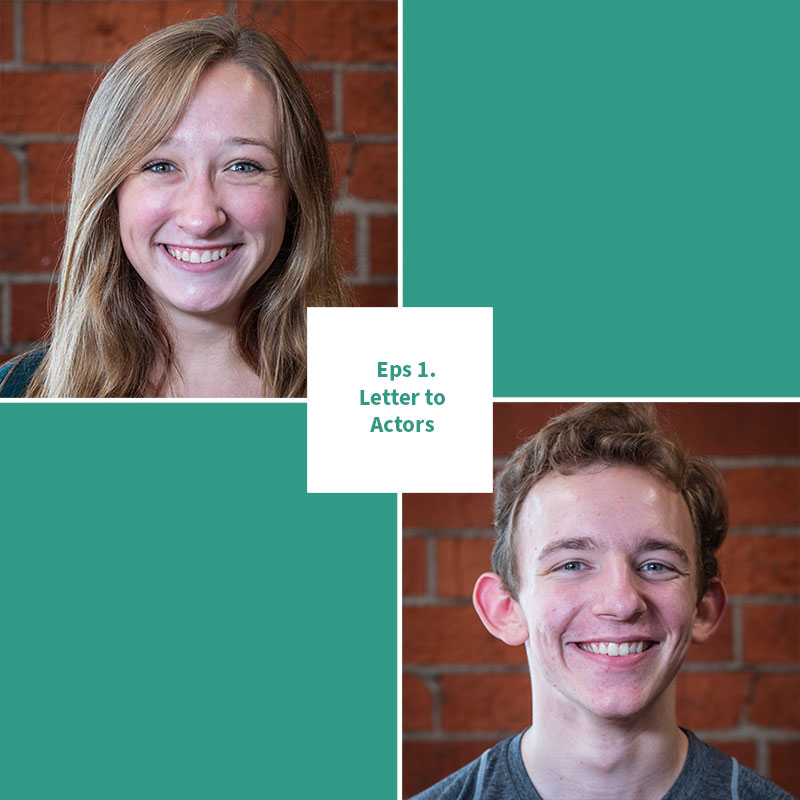 Episode 1: Letter to Actors
feat. Maria Gajdosik & Nicholas Haren
Actors Maria and Nick share about the art of acting, some differences between stage and screen, as well as how this form of art can act as a mirror for humanity, first revealing their own hearts, aiding them in their relationship with God.