2017 Benefit Dinner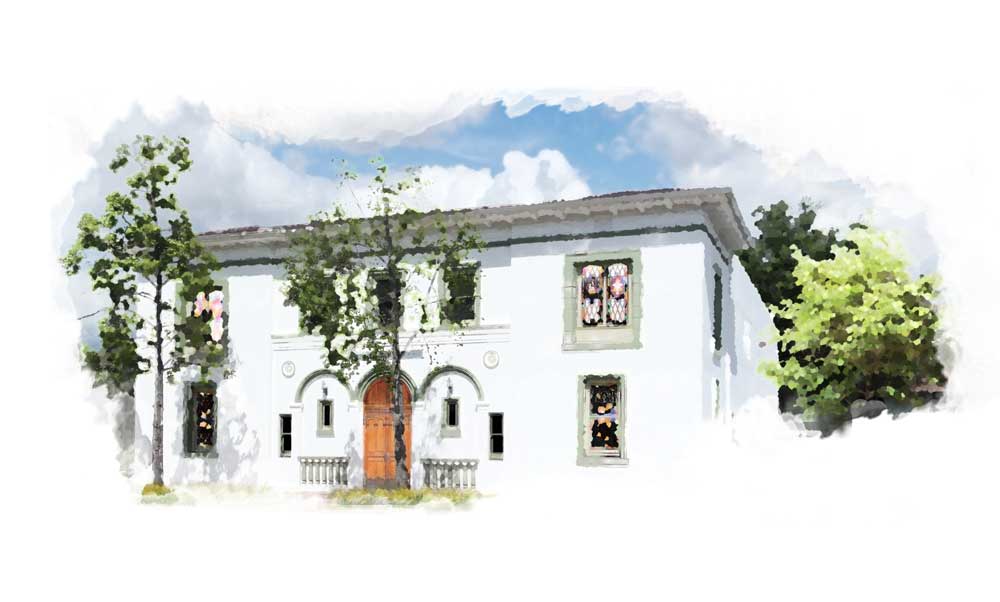 Gala Invitation
Please join us
for an evening with
John Paul the Great Catholic University
on
May 13, 2017
at the Rancho Bernardo Inn.

•
5:30 pm
Cocktails & Reception
7:00 pm
Dinner
8:00 pm
Impacting Culture Award Presentation
To Mr. Terry Caster and Dr. David Schanzlin
•
"The Stunning Beauty of Catholic Church Architecture"
A Conversation with Prof. Denis McNamara, Architectural Historian
9:00 pm
Final Prayer

The Stunning Beauty of Catholic Church Architecture
As JPCatholic University embarks on building its on-campus St Teresa of Calcutta Chapel, we invite our guests to a lively discussion on the stunning beauty of Catholic Church architecture and liturgical art, and their role in the Sacred Liturgy. Our speaker is: Prof. Denis McNamara, Architectural Historian; University of Saint Mary of the Lake - Mundelein Seminary.

Impacting Culture Award Recipients
The President of John Paul the Great Catholic University awards the Impacting Culture Award annually to individuals whose excellence in service to others provides a model for our graduates. The award recipients embody the University's vision to impact culture through the important work they perform for society at large. This award is given to people whose professional excellence in the secular world is a witness to Christ and an example for our students to emulate. The award was inaugurated in 2014.
This year's recipients are:
Terry Caster is the founder of the Caster Group, a family owned development company specializing in the acquisition, development, construction, and management of A-1 Self Storage locations throughout California and Texas. The core values of his third generation family-owned business revolve around hard work, team support, and positively impacting the communities they serve. In 1982, he and his wife Barbara founded Serving Hands International (SHI) out of a deep compassion for people living in poverty with a focus to help their local community and Tijuana. They serve the poorest of the poor. The Casters have been happily married for over 61 years with eight children, 46 grandchildren and 27 great grandchildren. Mr. Caster was the founder and charter president of the Stadium Optimist Club. He also founded and was President of the Stadium Toastmaster Club. In 1993, Mr. Caster received Rotary International's highest honor, the "Service above Self" award for his philanthropic efforts.
Dr. David Schanzlin is a global authority on refractive surgery and is a partner with the Gordon Schanzlin New Vision Institute, which provides procedures in vision correction ranging from LASIK and cataract surgery to refractive lens exchange. He is a past Professor and Director of Keratorefractive Surgery at the UCSD Department of Ophthalmology's Shiley Eye Center. Dr. Schanzlin has devoted his career to developing corrective surgery procedures for the improvement of conditions such as nearsightedness, farsightedness, and astigmatism. Dr. Schanzlin has consistently been recognized as one of the Best Doctors in America®, and he is the recipient of the Jose I. Barraquer Award for exemplifying scientific dedication and making significant contributions to the refractive surgery field. Dr. Schanzlin has appeared as an expert on the Today Show, ABC News, Extra, and in a variety of features on local affiliates. He earned his medical degree at the University of Chicago, and completed his residency at the same institution.
---
Your Gala Ticket Options
| | Individual Tickets | Tables of 10 |
| --- | --- | --- |
| Bronze | $125 | $1250 |
| Silver | $150 | $1500 |
| Gold | $200 | $2000 |
| Priest/Religious | $100 | - |
| Sponsored Students | $100 | - |
Celebrate with us - reserve your tickets now