Media Resources
Students have access to JPCatholic's current, state-of-the-art media equipment and facilities.
Sound Stage
The 1800 square foot sound stage allows for both television and film production. The attached control room is configured to produce a 4 camera shoot, complete with playback, replay, graphics, multi-track audio and a teleprompter. In addition, you can build sets and have full control your visual environment with a full dimmable lighting grid and supporting grip equipment.
Cameras & Lighting
JPCatholic has over 30 digital cinema cameras of the same type and style you would use on a real world TV or feature film project. All the support items are available for your productions, enabling you to create professional lighting and sound.
The lighting units available include hard and soft lights, floodlights, spotlights, LED and fluorescent fixtures, plus a large assortment of grip support. Microphone sets include boom, wireless, microphones, and mixers.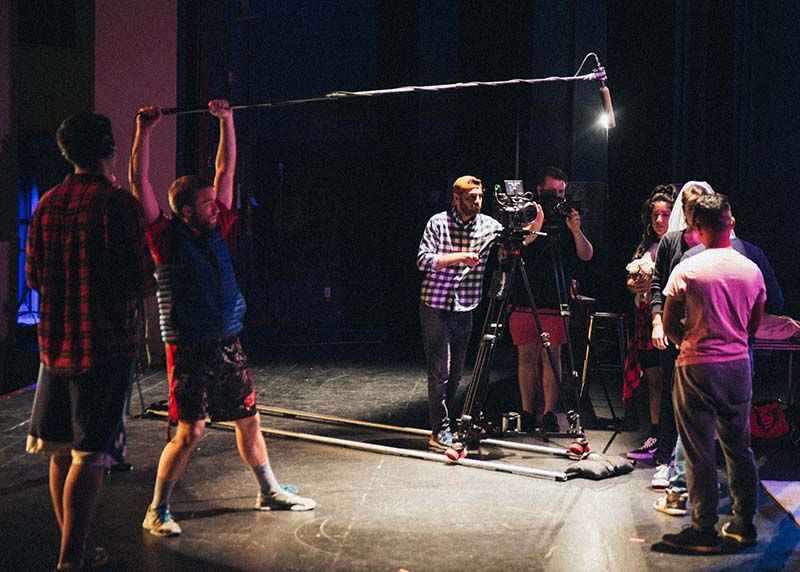 Post-Production
Our post-production laboratory hosts 25 work stations equipped with state of the art software capable of editing sound and picture, as well as creating motion graphics and animation, sound effects, compressing and modifying digital formats, color correcting and enhancing footage, and creating and modifying still images. There are two additional workstations located outside the lab and two color grading edit suites.