Gala 2010
Celebrating the New Evangelization: the Hope for our Culture
Saturday evening, November 6th, 2010 at the Rancho Bernardo Inn
Pope John Paul II frequently talked of the urgency to renew in Christ the society of our time. He talked of the power of the Gospel to transform individuals and communities, thus enabling God's own holiness to break into the world and history. The evangelization of culture and the enculturation of the Gospel are an integral part of the New Evangelization, a task which is ancient yet ever new. John Paul II talked of the innate ability of the Gospel to take root in every culture, shaping and developing it, purifying it and opening it to the fullness of truth and life, which is realized in Jesus Christ.
John Paul the Great Catholic University responds to the call of John Paul II in his last Apostolic Letter Rapid Development to train students to use the mass media to spread the Gospel; to integrate the message of salvation into the new culture that these powerful means of communication create and amplify. He argues that the use of the techniques and the technologies of contemporary communications is an integral part of (the Church's) mission in the third millennium.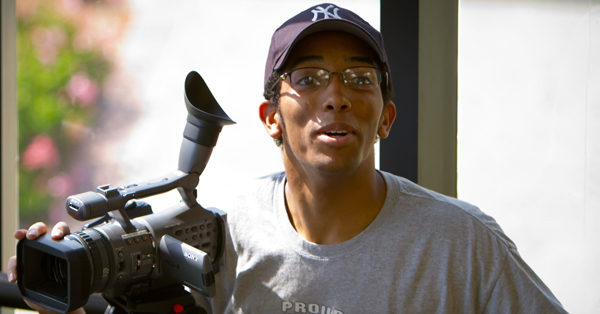 Answering the Call: Meet and celebrate with the students of John Paul the Great Catholic University - who have dared to answer the call of John Paul the Great. They are striving encounter Jesus Christ, to get to know and love Him ever more deeply, ultimately formed to go forth to impact our culture for Him.

Gala Schedule:

5:30pm - Reception
6:45pm - Dinner
9:00pm - Final prayer

Speakers:
Dr Michael Barber - Professor of Theology, Scripture and Catholic Thought at JP Catholic. He is a nationally acclaimed speaker and is the host of 'Reasons for Faith Live' a radio show heard globally each Friday on EWTNs Radio. He is the author of several books, including: Coming Soon: Unlocking the Book of Revelation and Applying Its Lessons Today (Emmaus Road, 2006); Genesis to Jesus: Studying Scripture from the Heart of the Church (Servant, 2007), a Bible study co-authored with Kimberly Hahn. He is a Research Fellow for the St. Paul Center for Biblical Theology, founded by Scott Hahn. Michael has been granted the mandatum by Robert Brom, bishop of San Diego as an ecclesial recognition of Michael's posture and commitment to teach always in communion with the Church.
Fr Andrew Younan - Professor of Philosophy at JP Catholic. He received his B.A. in Philosophy from Sacred Heart Major Seminary in Detroit in 2001, and then went on to the Dominican School of Philosophy and Theology to receive M. A. Degrees in Philosophy and Theology in 2004, with honors. Fr. Andrew has published two books since his ordination to the priesthood. He serves as Rector of the Seminary of Mar Abba the Great, the seminary of the Catholic Diocese of St. Peter the Apostle for Chaldeans & Assyrians, and is the Parochial Vicar of St. Peter Chaldean Cathedral.