JPCatholic Adds Emphases in Cinematography and Digital Music
July 10, 2023
JPCatholic is pleased to announce the addition of two new emphases launching Fall Quarter 2024. The emphases in Cinematography and Digital Music will both be added as options within the B.S. in Communications Media.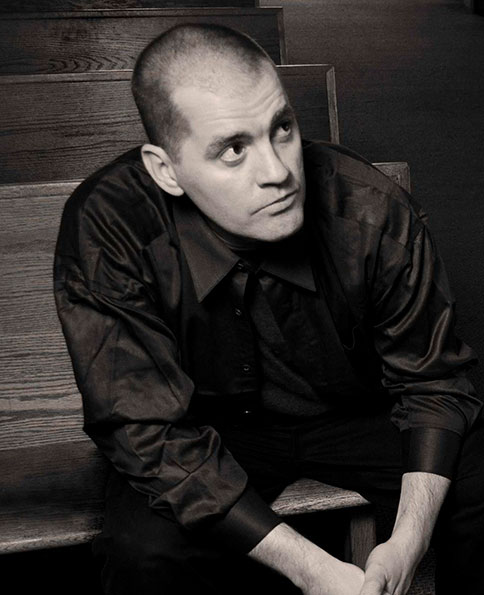 Dr. Robert Giracello
Dr. Robert Giracello began teaching music electives at JPCatholic in 2017. The popularity of his classes led to the University expanding the music curriculum and instituting a minor in Digital Music in 2021.
Now as a full emphasis helmed by Dr. Giracello, the Digital Music program will provide an in-depth examination of music theory and history, coupled with hands-on experience in composition and performance. Under the guidance of experienced professionals, students will develop their creative talent as a film composer, songwriter, and music producer, exploring the act of storytelling through music. They'll work with industry standard equipment, learning professional skills for studio recording, electronic music composition, sound editing, working with a sound reinforcement system, optimizing live performances, and more.
"This is a milestone for our University, and one that is a long time in coming," said Giracello. "I'm so pleased at the prospect of expanding our Music Department with our skilled professors and talented students, and I thank Dr. Connolly and Professor Simon for being so supportive in this ambitious project."
Giracello is an award winning composer, performer, and educator. He received his PhD from the University of California, Riverside where he specialized in the theatrical works of Stephen Sondheim, the compositions and writings of Arthur Farwell, and electronic music composition using ChucK music programming. As a performer and composer, Robert has appeared throughout the United States and Europe, most notably in a special audience for Pope John Paul II, at the United Nations UNESCO concert in Paris, and at a special anniversary celebration in Cologne, Germany. He has recorded six studio albums and written two novels, most notably Three Landscapes, for which he received a MACRO award. He serves as Director of Music and Liturgy for Church of the Resurrection in Escondido.
The new emphasis in Cinematography adds to the University's diverse array of emphases in the field of filmmaking, restructuring existing coursework into a specific sequence for students interested in camerawork, as well as adding new offerings such as Digital Stills Photography and Cinematographer Case Study.
This emphasis is part of a larger restructuring of the film emphases as the program expands. The Film Production and Directing emphasis will be split into two distinct emphases, Directing and Film Production.
"The new structure for our various film emphases provides a dynamic curriculum that allows each student to develop their unique gifts and to delve more deeply into their chosen area of study," said Simon. "As our university grows, having dedicated emphases in directing and cinematography will better prepare our students for their careers in the entertainment industry."
---
See Digital Music Program overview
See Film Programs overview