Alumni Feature "Letting Go of Jack" Wraps Production
November 2, 2023
Letting Go of Jack, an independent feature film written and directed by Andrew Koltuniuk '20, wrapped production on Wednesday. The roadtrip drama is a collaboration by a group of JPCatholic alumni through their production studio The Guild. It follows a young man on a roadtrip to overcome his grief, who gets tested by hitchhikers and breakdowns along the way.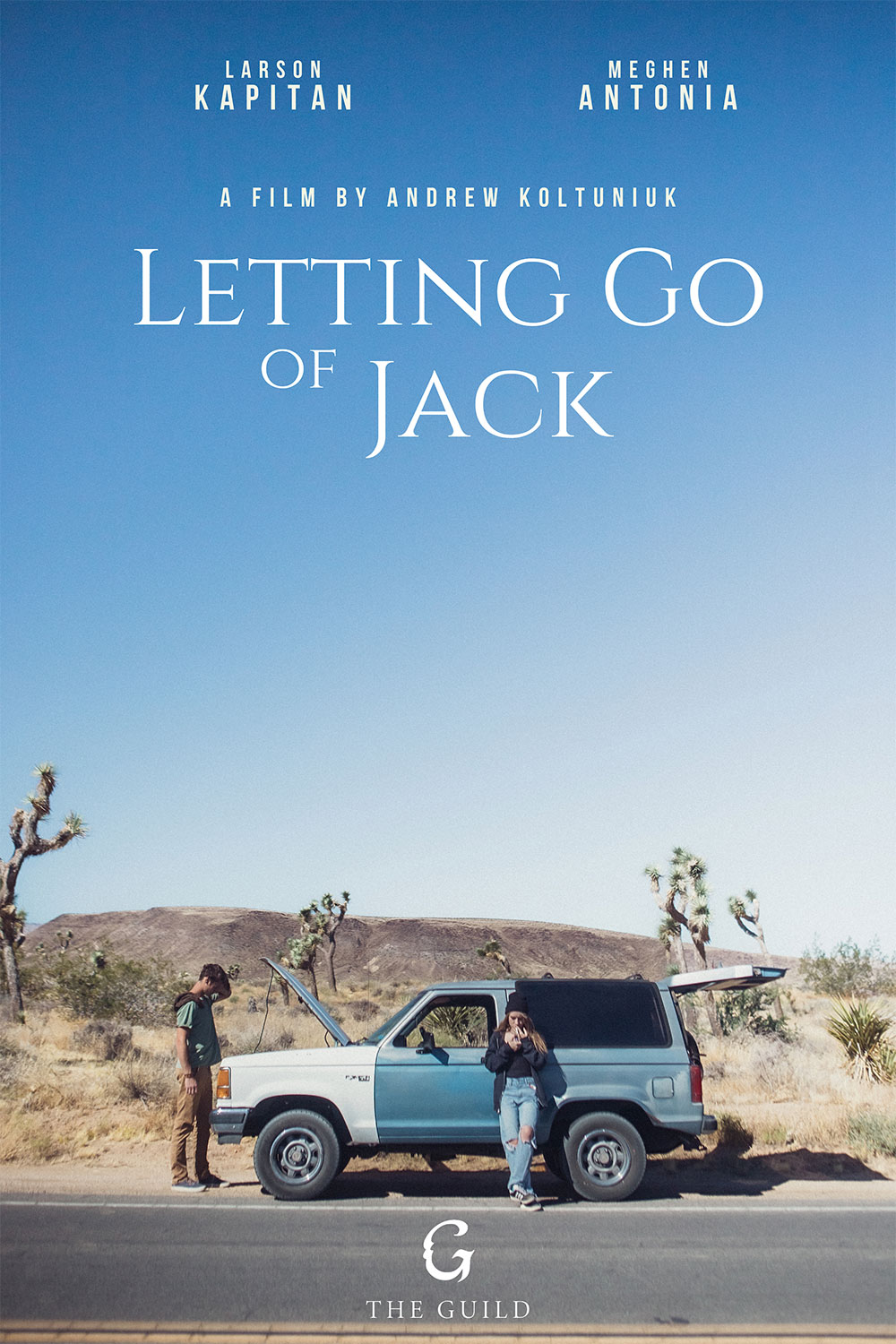 "At its core, Letting Go of Jack is about grief and healing," said Koltuniuk. "It explores what it means to heal from grief and how helping others through their grief can be a method of working through your own."
The Guild was founded in 2022 by Koltuniuk along with Rachael (Workman) McLaughlin '20, Joseph Kusic '21, Charles Blum '21, and Connor McLaughlin. The team collectively brings experience from over 300 commercial and narrative projects, including three feature films. Letting Go of Jack is their first feature together as a company, and in just a few months this year they raised $90k from investors to shoot the project.
Production took place from Oct. 10 to Nov. 1 primarily near Joshua Tree National Park in Yucca Valley, CA. Additional locations included Escondido, Roy's Motel and Café in Amboy (a Route 66 landmark), and Park City, UT. A majority of the crew hired for the film are JPCatholic alumni and students.
"It's an amazing experience to come back and work with the people we went to school with," said Rachael. "It creates such a driven and empowering environment on set. And since it's our studio's film, I get to watch it come to life from pre-production to post. It makes the creative journey so much more personal."
The cast includes Larson Kapitan, Meghen Antonia, Matthew Smaldone, along with Ketrick Copeland, Beverly Dunlap, and JPCatholic senior Paul Bonner. Because production took place during the SAG-AFTRA strike, Letting Go of Jack was not a union film.
Throughout pre-production, the team received ongoing mentorship from JPCatholic faculty, including Shun Lee Fong, and Prof. Nathan Scoggins who holds an executive producer credit on the film. In 2021, both Koltuniuk and Blum were hired to work on Prof. Scoggin's film What Remains.
"Having the opportunity to work on Professor Scoggins' feature film after graduation was extremely formative," said Blum. "To see and be a part of a massive production helped me tremendously in the pre-production of Letting Go of Jack. I am beyond grateful for the knowledge I learned from Scoggins and my JPCatholic family."
The Guild plans to finish post-production in spring of 2024, and then submit the film to festivals with strong histories of acquisition.
Learn more about the The Guild at www.theguildfilms.com