Choose From Four Elective Tracks
The New Evangelization emphasis offers further specialization in the form of tracks. Students may choose to pursue a sequence of courses within one of the following areas, or mix and match coursework from multiple tracks.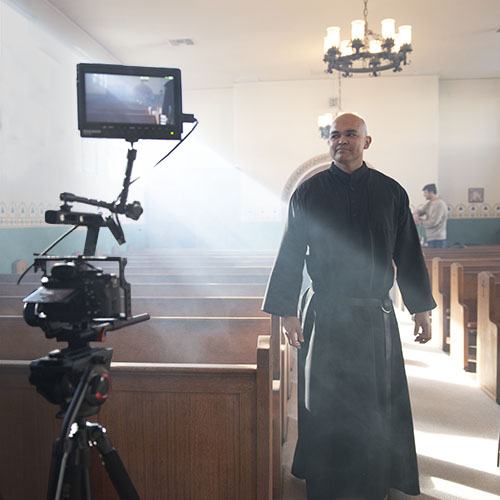 VISUAL COMMUNICATIONS
Combine your passion for theology and creativity with coursework in production, film criticism, and storytelling. Ideal for students interested in using media to evangelize.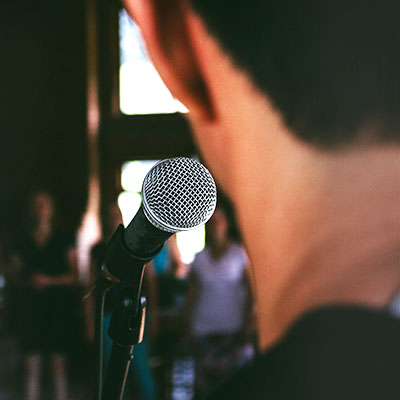 ORAL COMMUNICATIONS
Prepare for a career as a Catholic speaker with coursework in public speaking, culminating in a real-world project such as creating and presenting a curriculum for a local parish. Ideal for students who wish to be youth ministers, catechists, or public speakers.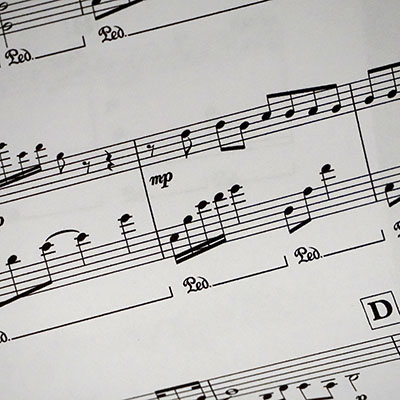 MUSIC
Develop your musical talent with electives in songwriting, composition, and music theory, while also receiving training in how to use sound systems. Ideal for students who wish to serve the Church as youth ministers, music ministers, or simply those who wish to pursue musical interests while studying theology.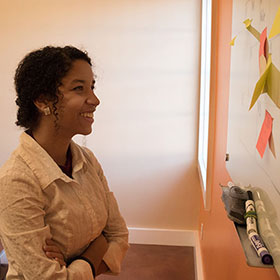 CATHOLIC LEADERSHIP
Apply your business skills to ministry with training in nonprofit management, fundraising, and social media marketing. Ideal for students who want to found or work at a nonprofit ministry.