Our Lady of the Sacred Heart Chapel
Our Lady of the Sacred Heart Chapel is located within our academic building and seats 20 people. It is open every day for students to spend before our Lord in the Blessed Sacrament. The chapel is available for prayer whenever the Academic Building is open (see hours), and exposed Adoration takes place daily (schedule will vary quarter to quarter).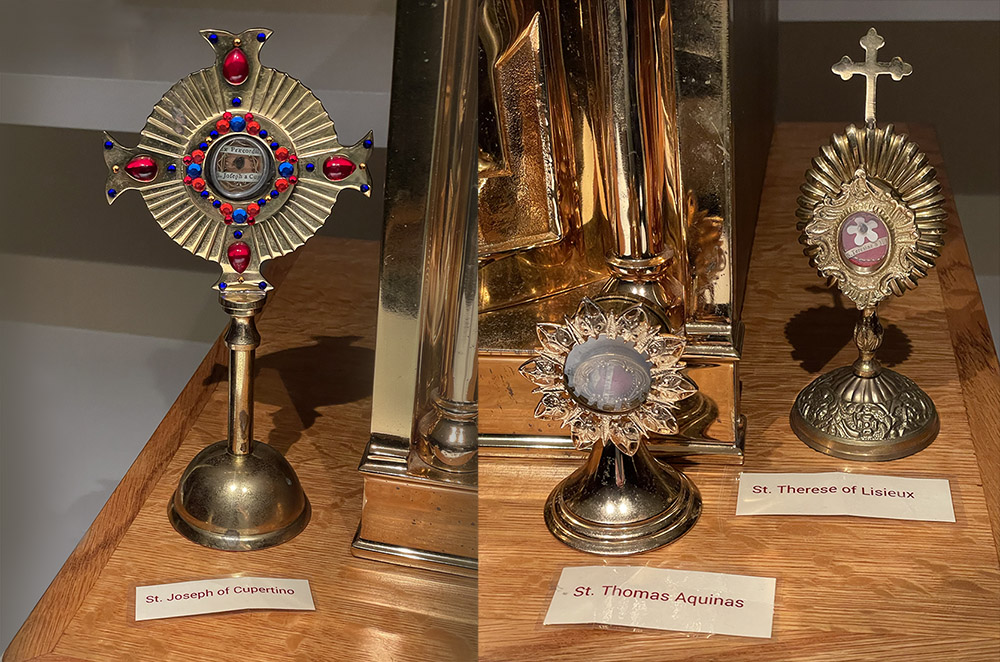 The chapel includes relics of St. Joseph of Cupertino, St. Thomas Aquinas, and St. Therese of Lisieux.
Adoration of the Blessed Sacrament is also available 24/7 at St. Mary's Catholic Church in Escondido.
Coming Soon: Mother Teresa of Calcutta Chapel
JPCatholic has purchased a nearby property and is currently fundraising to convert the building into a dedicated campus chapel. Learn More