Theology on Tap
Theology on Tap at JPCatholic is hosted by the campus ministry team approximately once per quarter. This event for students is usually hosted at the Student Life Center or in one of our common areas at the student apartments, and gives students the opportunity to hear from local Catholics on a variety of religious and cultural topics, followed by discussion. Alcohol is available for those 21 and up.
Topics for 2021-2022
January – Spiritual Charisms
February - Marriage and Catholic Life
April – Eucharistic Miracles: Obliterating Demons
May – Masculinity and Femininity, Mary Mother of God
July – Vocations: Discernment and Decisions
August – Composite Beings: What it Mean to be a Body and a Soul
All of our theology on tap events are sponsored by Jacked Up Brewery.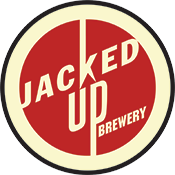 Past Events:
Practical Ways of Pursuing Virtual
Persecution in the Church