LATEST NEWS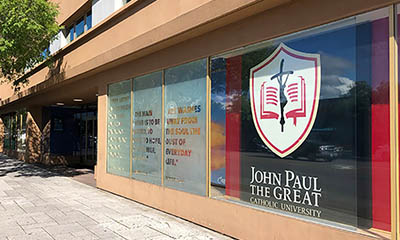 October 18th, 2018
U.S. News & World Report, one of the go-to sources for national college rankings, placed John Paul the Great Catholic University at #12 in its list of Best Regional Colleges West for 2019.
Read more
October 16th, 2018
This fall, John Paul the Great Catholic University welcomed an incoming class of 112 undergraduates across our media, business, and humanities programs.
Read more
September 7th, 2018
JPCatholic is proud to announce the addition of three new emphases for fall 2019. To learn more, click here.
UPCOMING EVENTS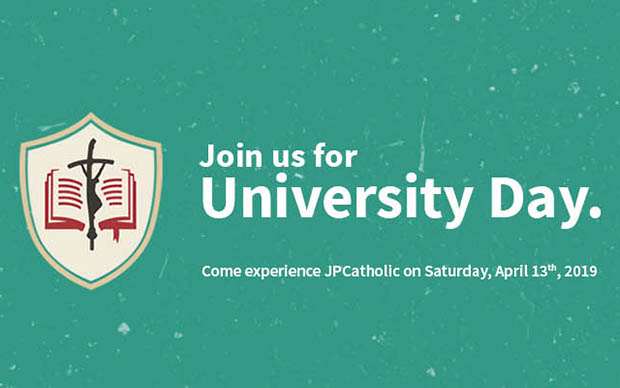 Join us for presentations from the faculty, a campus tour, and a variety of breakout sessions to give you insight into academics, student life, and financial aid. Learn more
PAST EVENTS
JPCatholic is excited to welcome our new class of incoming freshmen and transfer students, our largest incoming class to date. Click through for the Orientation schedule: Learn more
JPCatholic held it's 10th annual commencement on Friday, Sept. 7th. Congratulations to all of our new alumni! You can watch the recorded live stream of the event here.
The day before graduation, JPCatholic hosted a film screening at the Regal Cinemas in Escondido, showcasing seven short films and one animation trailer. To see the list of projects,click here.